Metamorphose Heart Swan parasol - $40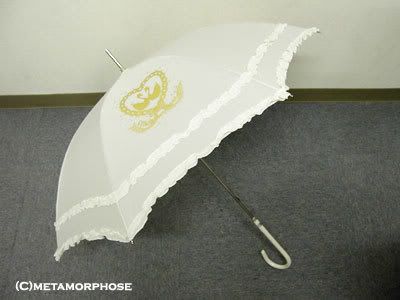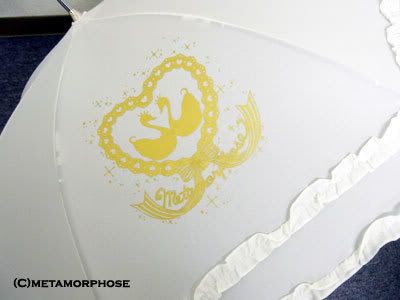 This parasol was used once at a Cherry blossom viewing, but is in pristine condition~ It even still has the plastic wrap on the handle!

--------------------
Payment: Paypal
I would prefer non-cc for this transaction, so preference will be given to those who can pay via that method.

Shipment: USPS Priority
Due to the odd size of the package I will be charging $7 for shipping and boxing materials.

I am willing to ship outside the US, but please understand that shipping will be higher depending on your location.
---------------------


My apologies, but at this time I do not have my own picture of the parasol. If necessary, I will take a quick cell phone picture as proof of possession when I get home from work.

Thank you~!