Yaz is making his debut in our sexy Carla-baby's journal update because livejournal needs to apparently do some obscene things to a few roosters for not letting her update properly.

This public service announcement has been brought to you by Yaz. [Onto the important stuff]

I'm really, terribly sorry to the girls who actually came on time (you poor things haven't learned about NYClolita time, ahaha @_@) and waited for such a long time. Several things detained the rest of us; I hope you had fun on your own!

Because I am a big crankyface and so was everybody else ♥, we ditched all the careful plans I'd made and decided to go for a stroll in the park, followed by strolling around the UWS and scaring the gentry.



So we found a cute bridge, but we had to wait for some of the passerby to get lost because sweaty shirtless dudes do not make a cute backdrop.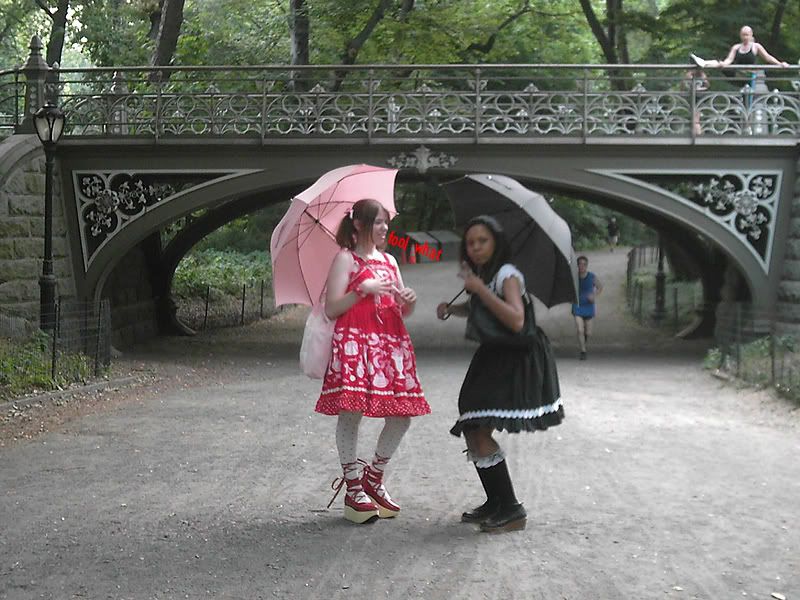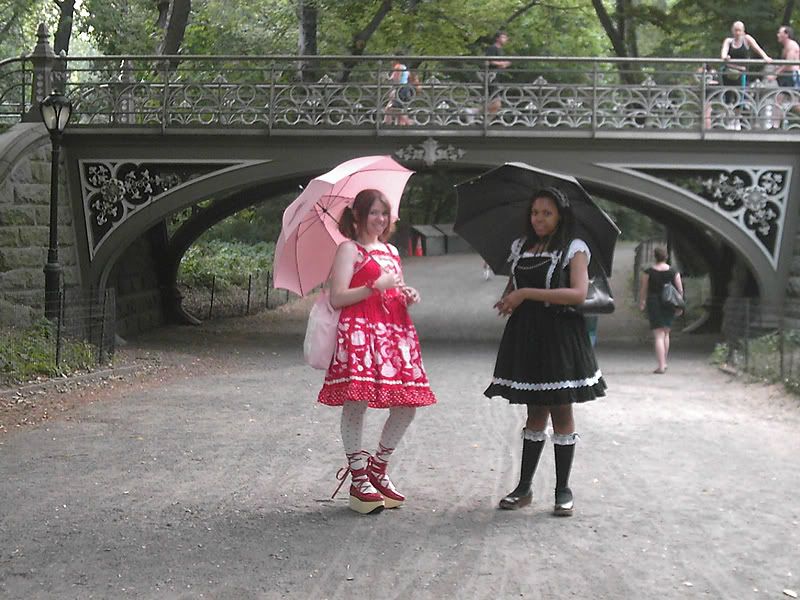 Blurry because Amber's camera is fucking weird.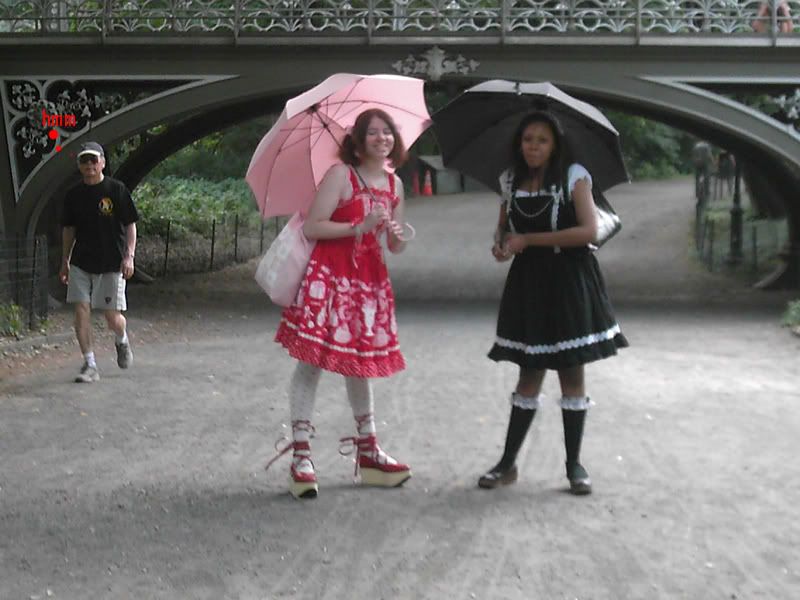 Miiko and Rei didn't want any part of the photo faggotry, instead deciding to smoke off-camera.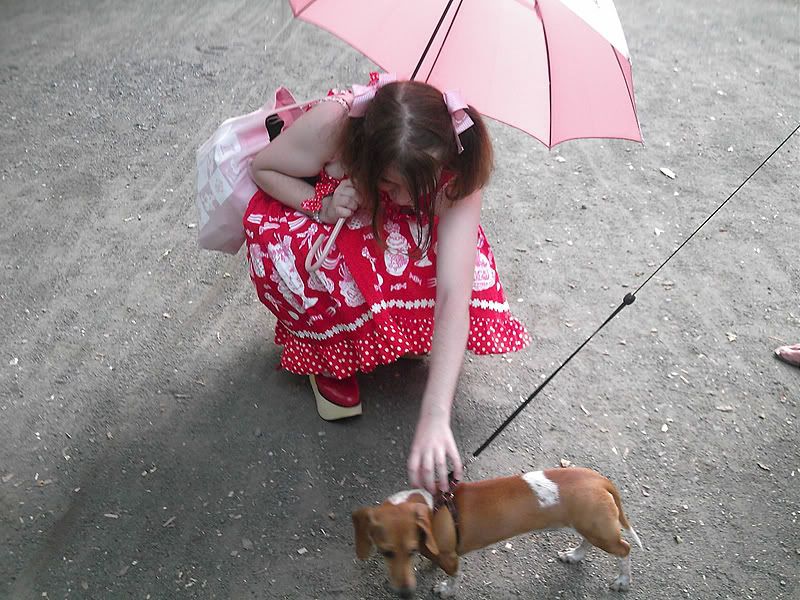 But look at this cute dog! :D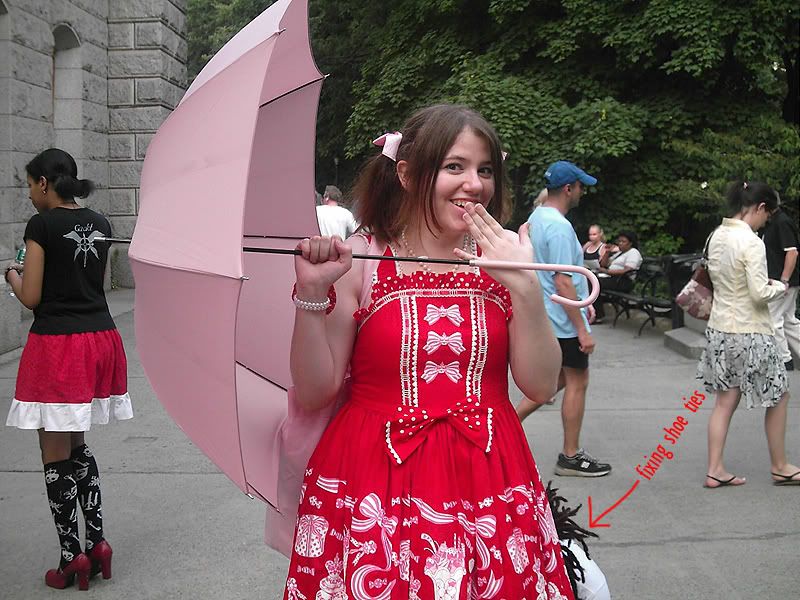 I felt like a princess most of the day, not only because I got to wear red (my new favorite lolita color) and almost wholly brand, but because whenever something went slightly askew with my outfit, Miiko or Solange were all I FIX IT

and yes, Solange has quit lolita and dressed the part. Clothes do not stop people from hanging out with us.



A slightly grainy photo saved only by some levels and color balance stuff; nothing changes the fact that I look like a dork with my eyes closed like that.



A very attractive photo indeed that Amber snapped while we walked around. Ohhhh yeah.



Make your own caption. I dare you.

YES
YES
YES
WE DID THIS



DO WE WIN?
YES
YES
YES
/super