Ah, this is my first time posting photos here (how terribly frightening :P). But I, too, celebrated Loliday yesterday.. I don't have enough connections to have participated in a group meeting, so I don't have very many photos to share, but I really liked what I wore. Without any further ado...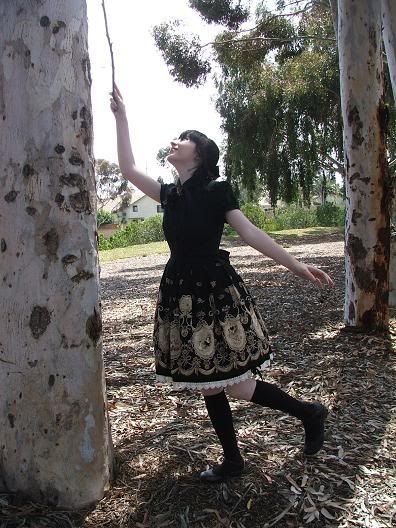 Ringing the fairies' doorbell...



Wear frilly clothes, carry big stick.




Obligatory retarded photo, in contrast to all the seriousness of the previous two photos. (Well, if I already made enough of a fool of myself, I figured, 'why not go all-out?')

Blouse: Forever 21 (lucky find, I have it in white, too.. it was $12)
Skirt: Baby, the Stars Shine Bright