So we celebrated International Loliday on Saturday with a small little gathering =D We mostly just stayed within the cafe as Singapore weather is REALLY not condusive for rori wear! But we took the chance to take some photos outside the cafe when the sky was overcast. Run in and then run back into air-conditioned heaven!

And we had the cafe waitress take a group photo for us but it turned out lopsided, lol! Still, it's the only group photo available so here it is~~~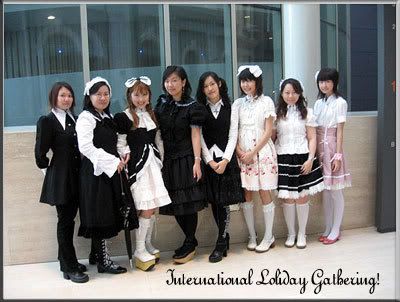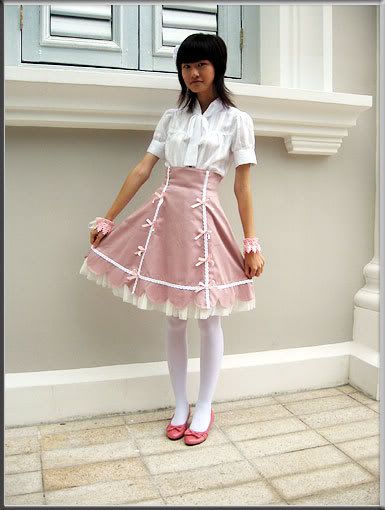 Alanna wearing Classic Lolita for once! Her skirt is from Innocent World and it's so cute!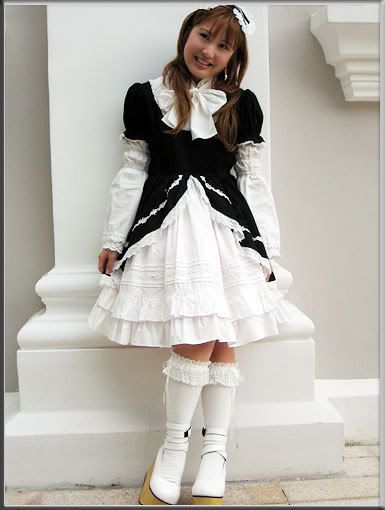 Steph's outfit is entirely from Alice and the Pirates~~~~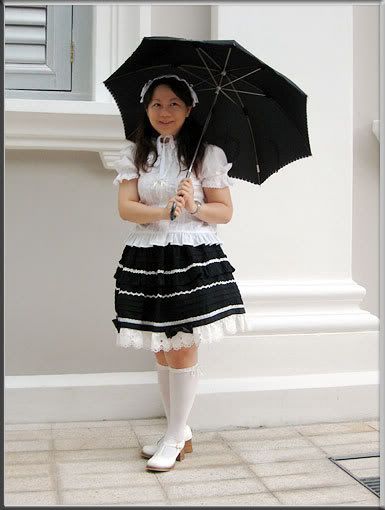 Lilian's blouse and skirt is from Baby the Stars Shine Bright and the lace on her skirt is simply too sweet for words. It has poodles embroidered along the length of it!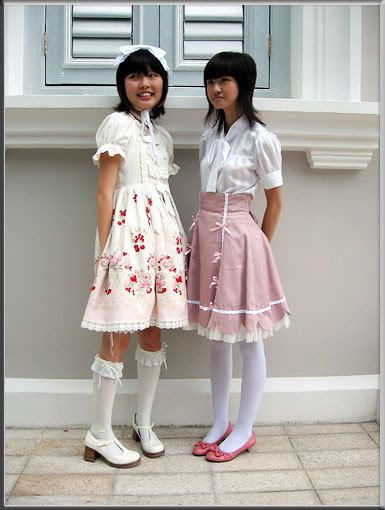 Sharon's delicious Baby the Stars Shine Bright cherry-print dress and headdress XD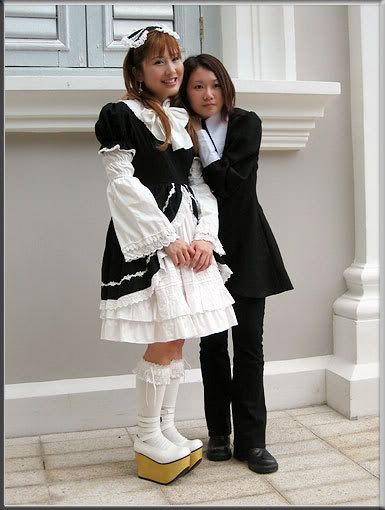 Michelle's our kawaii Kodona for the day =D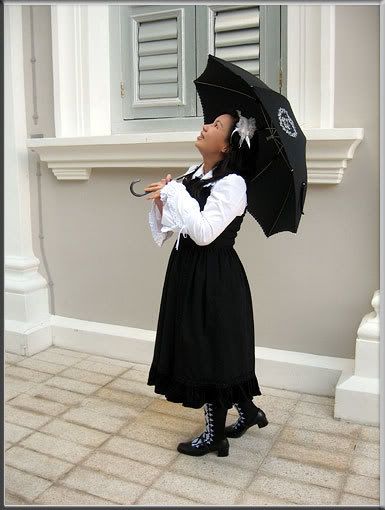 I'm checking for rain, lol. Here's the breakdown of my outfit:
Jsk: Innocent World
Blouse: F+F (bought from Retroscope Fashions)
Headdress: Metamorphose
Socks: Bodyline
Parasol: Baby the Stars Shine Bright

My last time wearing all-out Gothic Lolita since I'm getting way too old for it. I'm early 30-ish if anybody wants to know =X One of the oldest rori there is in EGL-dom prolly!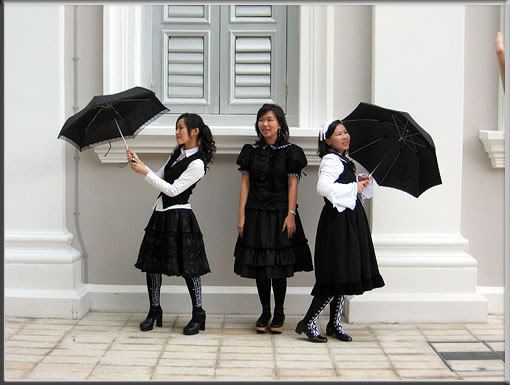 My favorite photo of the day! Parasol at 10 paces, lol!
Elsie on the left is wearing a gorgeous h.Naoto blood skirt while Mel in the middle is wearing an authentic Melissa's Creations she made in 5 days!

So that's it! Happy Loliday! And hope to see more International Loliday photos soon ;)