Selling this for my friend ;_;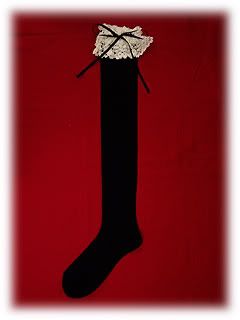 Closeup of lace

BSSB Black X White Ribbon Lace Overknee - SOLD, THANK YOU

Lovely soft lace, can be worn either as overknee or knee high if you are tall =) Brand new without tags. This is Sold Out on Baby's site.

Friend just needs the money desperately.

More stuff over at http://community.livejournal.com/eglsales/47297.html
(Meta / Baby / no brand )

Please take a look !

Thanks !