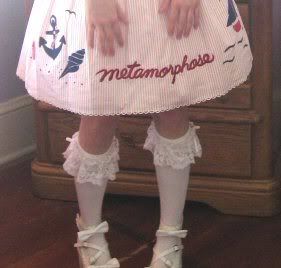 This memorial day weekend, I finally had the time to dress up and take pictures in my first brandz, a meta jsk! Truly a Kodak moment. It was all ITS and F+F...until now. AND I also had time to make a matching bow.



This one's my favorite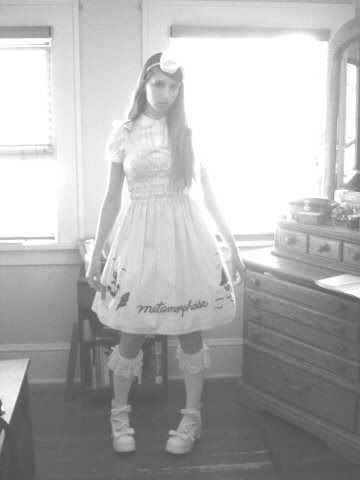 Black x white <3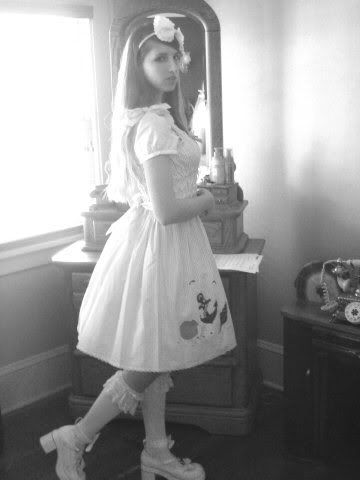 lmaoroflomg i'm making a dumb face x)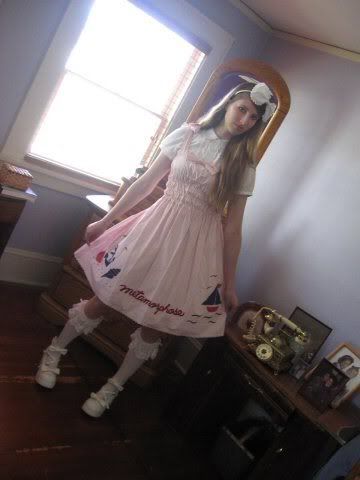 lol it's Innocent World! xD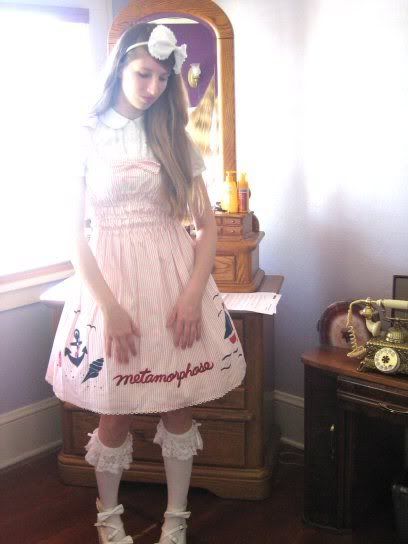 I MADEZ A BOW! ALL BY MYSELF! =3 I should go into the bow-makin' business x) haha look at me pretending like I have bangs. I wish I looked good in them. ;_;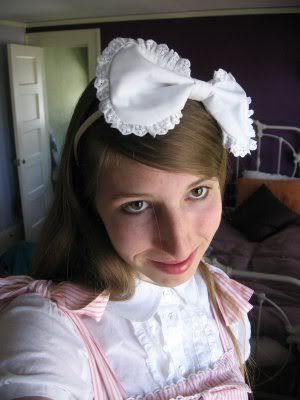 Should I fix it in the center?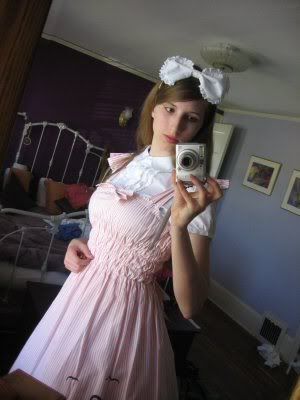 Or on the side? Help me decide!! >_<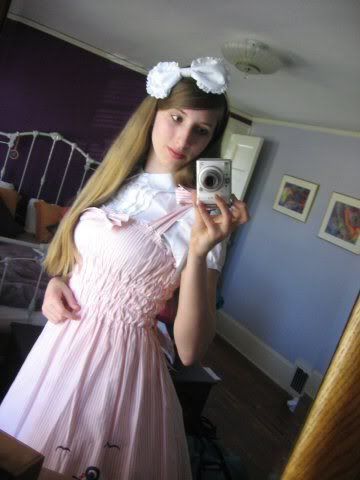 and now...my boobs! =D xD j/k I just had to take a picture of this blouse I found at Forever 21. @_@ The buttons are heart shaped and it has ruffles!! I know I should probably get a brand blouse in the future...needs MOAR RACE.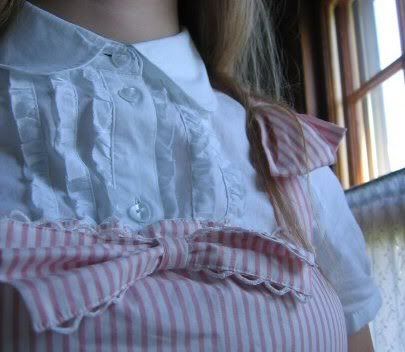 And lastly mandatory shoe shot. I give linglam a good review. These shoes fit very nicely! Although I'm made that they came out with a lower version of these RIGHT AFTER I bought them...



Outfit:
JSK: Meta
Blouse: Forever 21
Shoes: Linglam/Montreal
socks: ITS
Headbow: handmade by moi

+ A couple quick opiniony questions

1) I'm thinking that I'll attach a couple strings of pearls to the bow, good idea? Of course then I'd wear it with a dress a few steps higher on the fancy scale.
2) Would this jsk look good with pink rhs? I want some so bad! >_< *needs excuse to buuuuuy*

Bye! ~<3