Im still in the process of finalizing the image but i have some questions first!


FIRST OF ALL
I want to know which style you all prefer most.
Remember these are kinda rough.. esp the bows(@_@) Im just trying to give you guys an idea of what it looks like.

OK SO B WON BY A LONGSHOT.
But im getting rid of the vines/squiggly lines.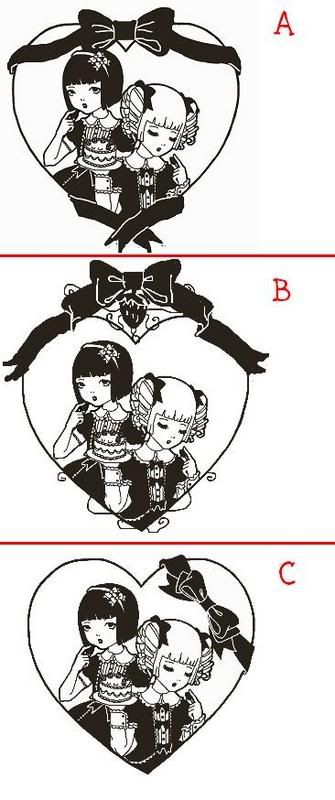 SECONDLY
I want to know how many of you all would be honestly interested in buying a regular T shirt with this on it(im sure you can modify it to be lolita shaped)
I know a lot of people said they wanted one when i posed the original sketch.. but i want to see how many people are actually interested before i go hunting for the best priced best shirt'd company to make an order from.

LASTLY
In the occasion that I can only get one colour printed on one colour of shirt. What colour would you want the print to be and what colour would you want the shirt?

ALSOOOO
any and all advice /changes/recomendations are greatly appreciated :]