Thanks to my good friend Allison I managed to get quite a few pictures at the Lolita Tea Party at Animazement. I'll be getting better pictures of my dino dress soon too, I promise!

Image-Heavy! You've been warned!


Sorry, I'm totally bad at catching people's names/lj user names, so I just stuck in the few that I know. Prod me if you want to be added, I'd be happy to fix it!



...we always look sad when caught randomly on camera at Animazement, don't ask us why. That's
aki_no_tsubasa in Meta, me (I made the dress and I think the shrug is from Dillards) and my friend Dena (in stuff made by me!)



Another shot of some lolitas introducing themselves.

Then we were kicked out by a Cloud who was humping my leg. Yeaaaah. So we found a gazebo by the pool for pictures!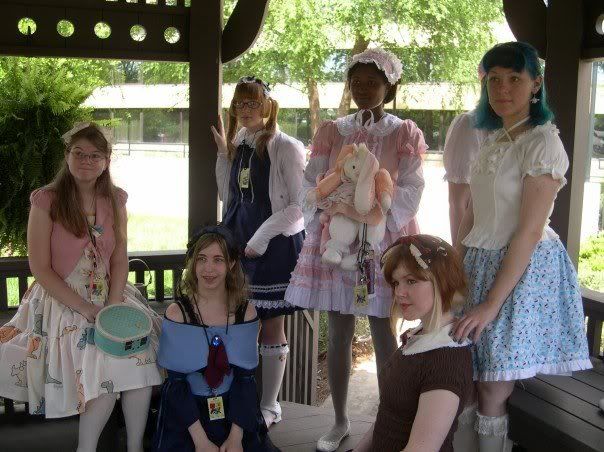 Lots of roris! The only other people I know in the shot besides me and Dena are
novalis_b with the blue hair (I believe she said the cutsew was Angelic Pretty, and the skirt she made, tiny little sailboats!), and the
missmeganmaude I'm sure you all recognize in her lovely handmade outfit.

A few more group shots: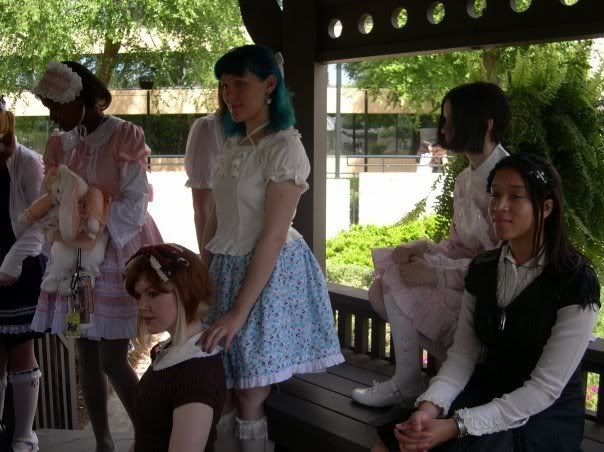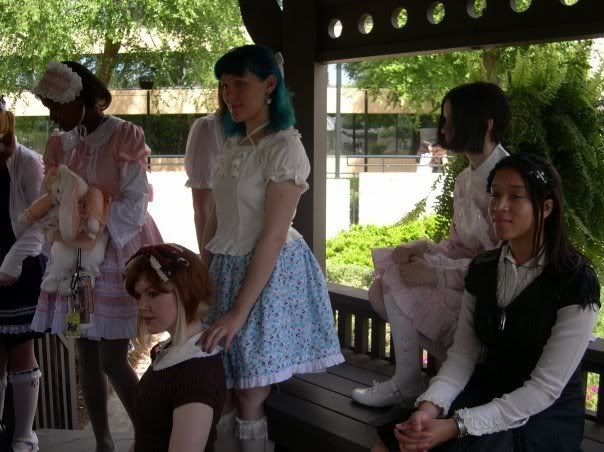 And a few shots of the very pink lolis: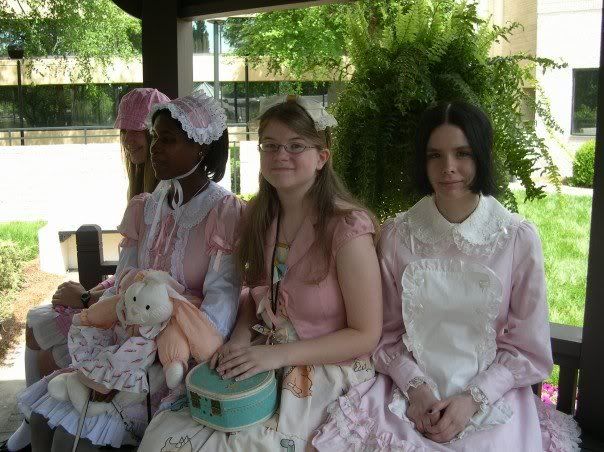 The guys: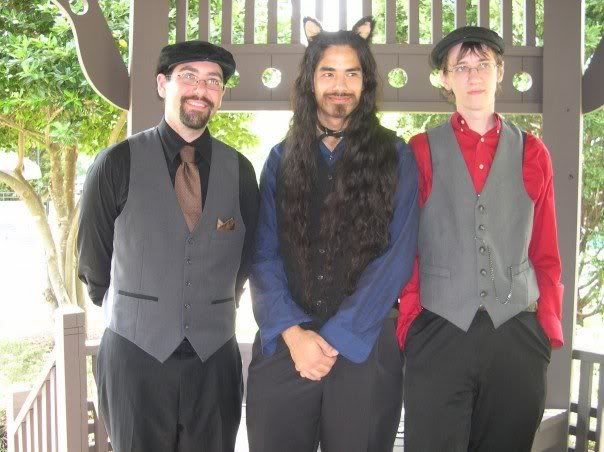 I didn't get a shot of the other half of us in a group of more gothic lolis sadly. But I did get a couple of awesome pictures of Dena pumping gas!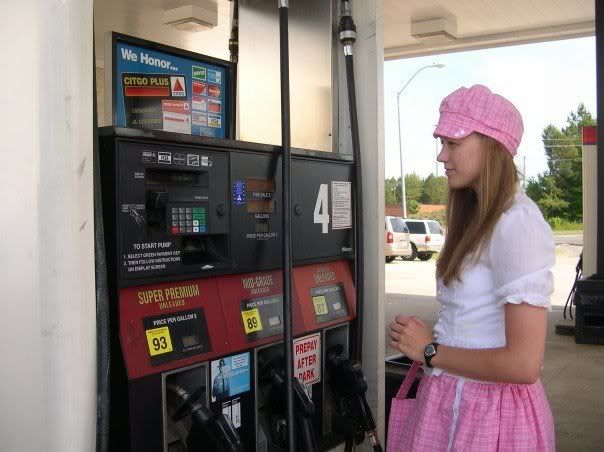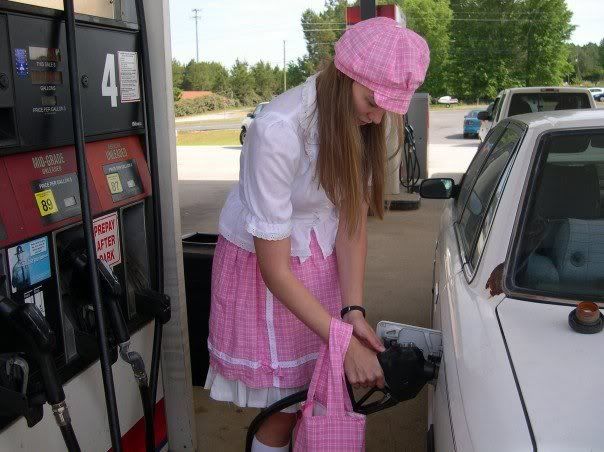 Oh and one of me.




Fossil fuels are so rori.

*Edit* There were also a few pictures that a cosplay.com member got of us!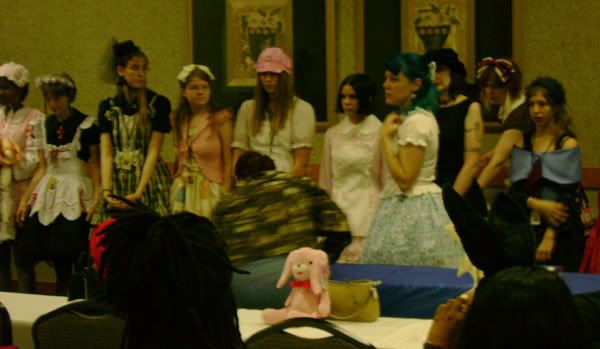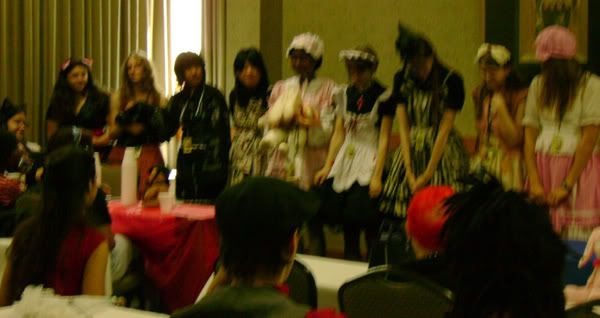 The full line-up :3

Also, we are all dumb and forgot to do to the shoe thing. And I forgot to get pictures of the delicious food. Boo. It was great meeting/seeing you guys, though! I think we should definitely have another meet-up soon, and I'd be happy to help organize it!