There was a lolita tea party Sunday, the last day of con at Animazement. I didn't get many pictures, sadly, but I know there were tons taken and I hope you other lovely ladies that were there will post them soon!



I got a picture of all of our pink lolis, thanks to all the help by those not on camera (thank you so much), sadly they didn't catch the other group as well.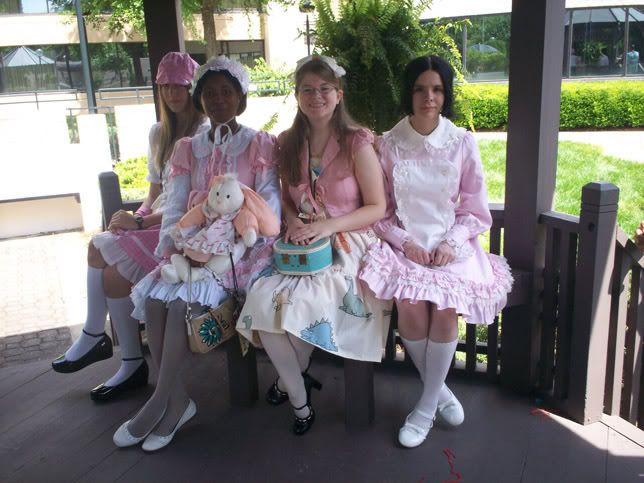 Several of the whole group got taken though. Everyone looked wonderful, and many of what people were wearing was hand made.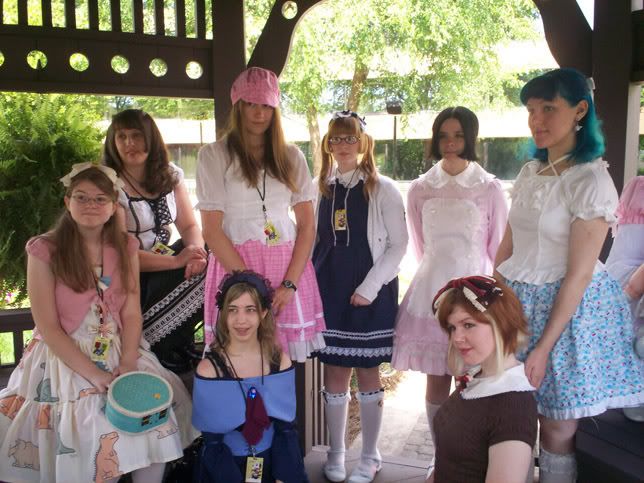 I had a lot of fun, and it was great getting to meet so many other lolis here in North Carolina. I hope we get another meet up scheduled soon. AND~ I'd really like to hear from all of you, so please keep in touch!



Some silliness that happened when I was packing my things (I cosplayed as Ishida from Bleach earlier in the con) Just remember: Cross dressing Quincy Archer still hates you ♥