I finally got my Rose Chocolat shoes in the mail today, so I'm sharing my happiness in pictures.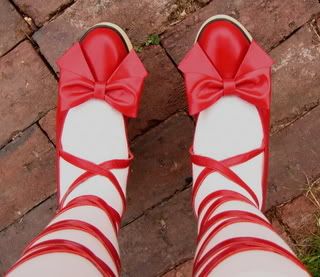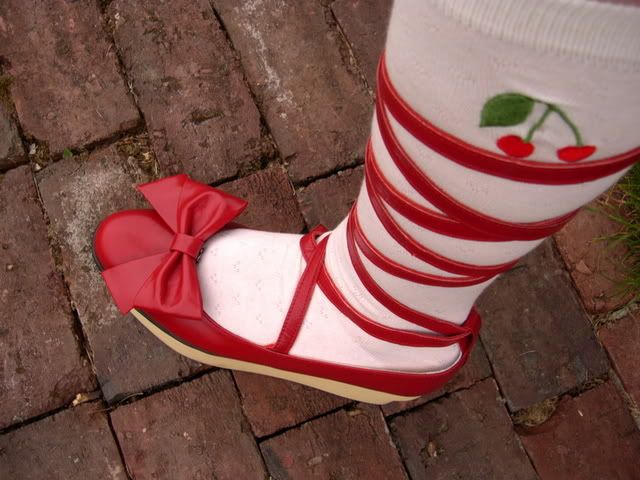 I love these socks, but they hit me at mid calf, instead of being knee socks, like the lable said. eh.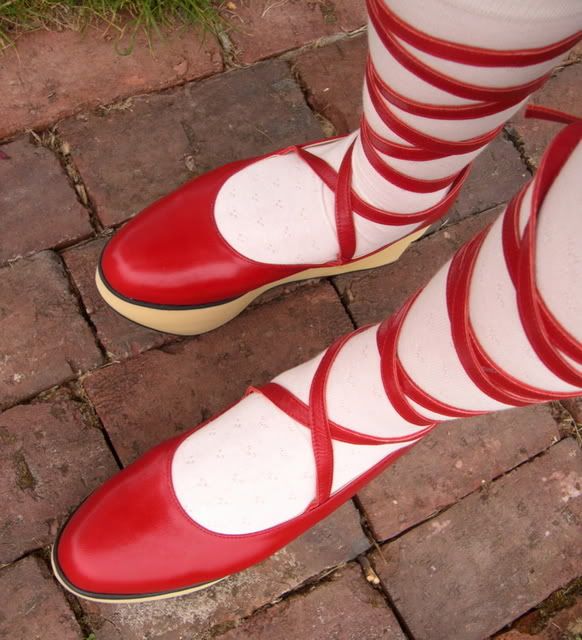 The shoes without bows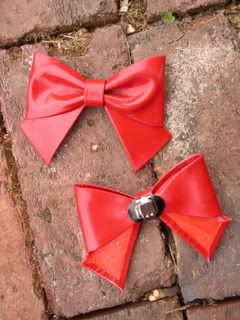 How the bows attach...I just wanted an excuse to post an extra photo.

The shoes are the Premier Ballerina style in size 9. They fit pretty well, but are snug in the toes. I often run into this with shoes, so it's my feet, not the shoes themselves. The length is just fine. I bought the bows because I felt like having the option to make the shoes extra girly.