I made this dress back in October, and I've realized I'm never going to wear it again (plus i need monies like crazy). So, here it is.
This was originally made as part of a cosplay of Ame-warashi from xxxHOLIC, but it makes a really cute lolita dress on its own (and honestly, nobody knew I was cosplaying anyway...they thought I was just doing my usual lolita thing. XD)
The dress is made of a very soft material with a texture similar to suede, but much much lighter. I honestly have no idea what type of material it is, as it was given to me by a friend. However, it has a very soft feel and isn't shiny. it's fairly heavy, but not so much so that a regular petticoat won't do the trick. (I am wearing a tulle petticoat in these pictures and it lifts the skirt just fine).
Photos: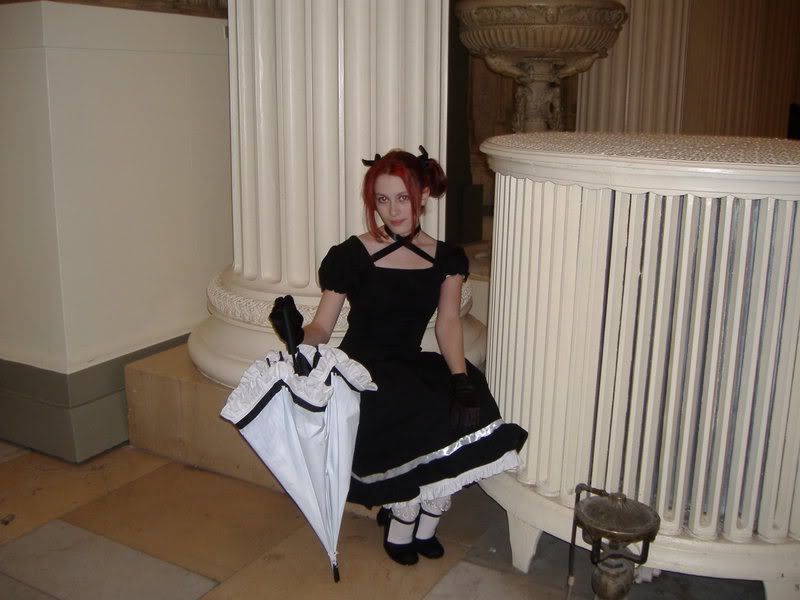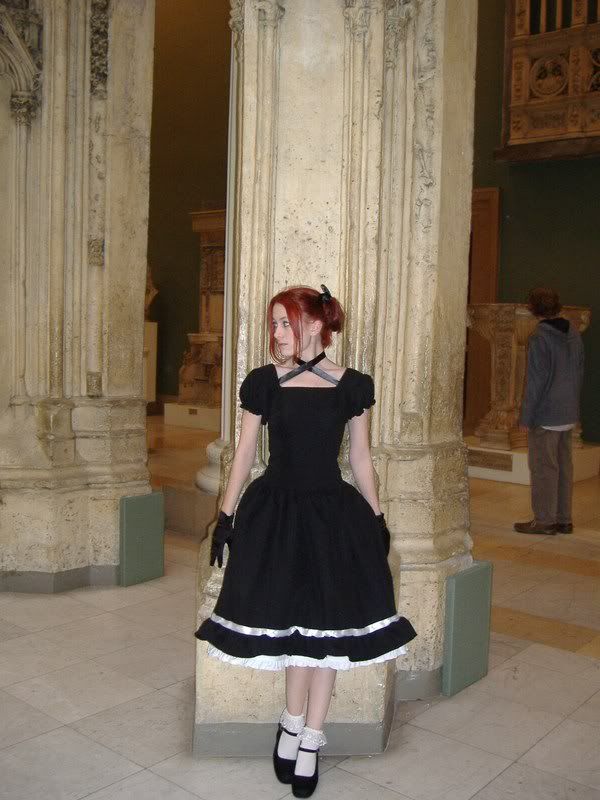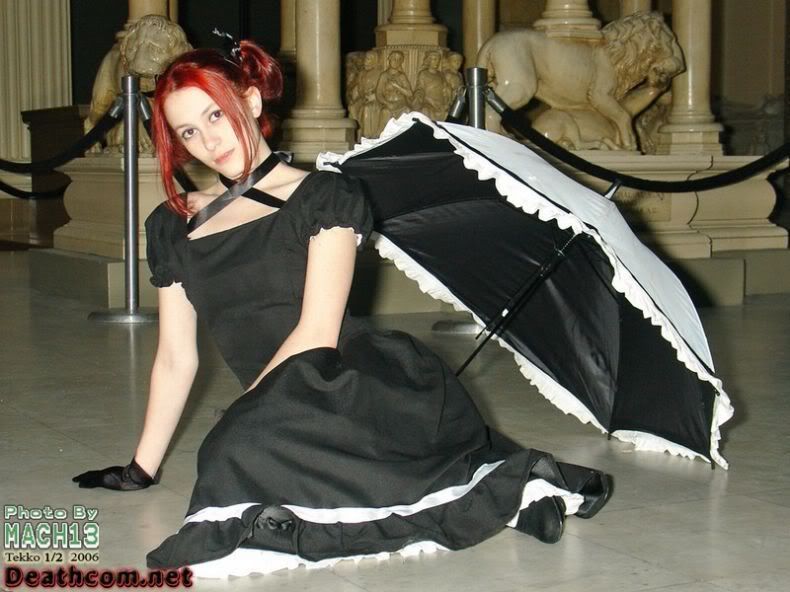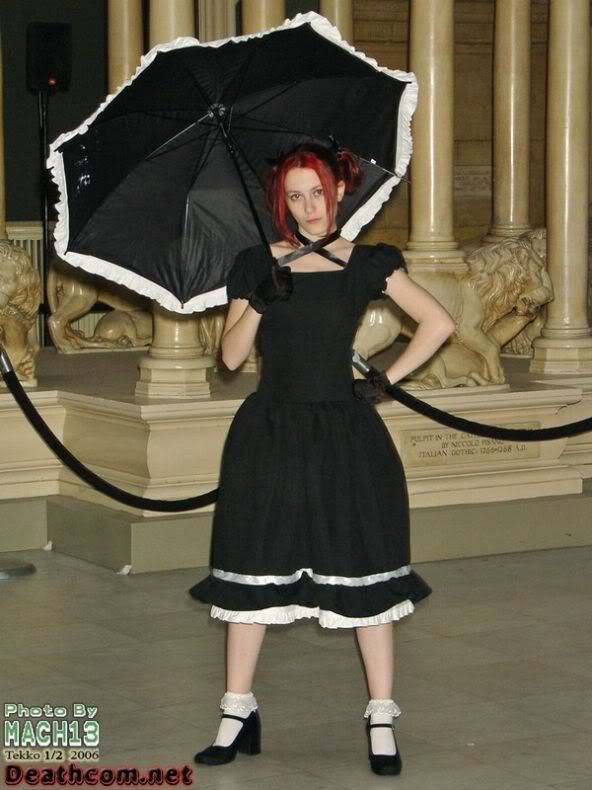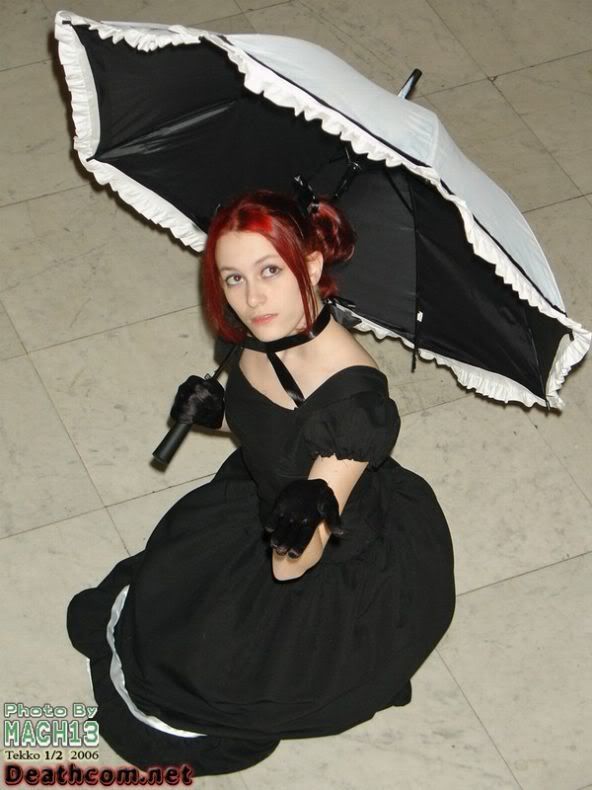 More detailed photos of the dress itself can be provided upon request.
Asking Price and Shipping:
I'm asking
$100USD or best offer
for this dress (Dress only-accessories are not included as they are no longer in my possession! If you like, i can make a matching alice bow at no extra cost). All resonable offers will be considered. Price includes shipping within the US, international buyers should email me first (etoile.mortant (at) gmail.com). If you would like
tracking and insurance
(which I HIGHLY suggest), it will cost extra.
Measurements:
I'm 34-35-36 (inches) and this is a bit big in the waist on me. It's also a tad long-waisted. I would suggest this for someone with a waist of about 28" and bust around 35" (certainly no larger than 36"!) I'm 5'5" and the dress falls to about mid-calf on me. It also hits a bit below my natural waist, so it's perfect for taller/longer-torsoed girls!
Condition:
New, worn only for this shoot. Comes from a smoke-free and pet-free home.
Payment:
I accept Paypal (preferred) and money orders. If paying by CC-paypal, please add in the fee:
www.ppcalc.com
If you choose to send a money order,
please ship it in an insured and tracked envelope!
The last time someone sent me a money order it took 4 months to reach me, the postal service is NOT trustworthy! -_-;;
Thank you for looking! <3