Hi Lolis!

I am doing some last minute sorting of things in prep for my move overseas! Anyway,I want all this stuff to find nice new homes because if no one buys them they are going in a long-time storage bin only to be seen again gosh-knows-when. First come first served!

Due to time constraints and lack of mobility the following two guidelines should also be considered:

1. I can only take paypal. Buyer covers credit card fees if you are using CC paypal.

2. I must have your offer by TONIGHT at MIDNIGHT US Central time. Buyers must have sent me their payment by TOMORROW at NOON US Central time. I can only make one post office run.

3. Prices do not include shipping. Please add 5$ shipping for small items (acessories and blouses and skirts) and 10$ for larger items (dresses). If you're outside the US, add another 5$

AppleSugar Antique Alice Bow: 10$
This is an adorable BxW Alice Bow made by Pegasusmaiden of Applesugar. I think it's super-pretty. It is made of ribbed velveteen and has white venise lace accents.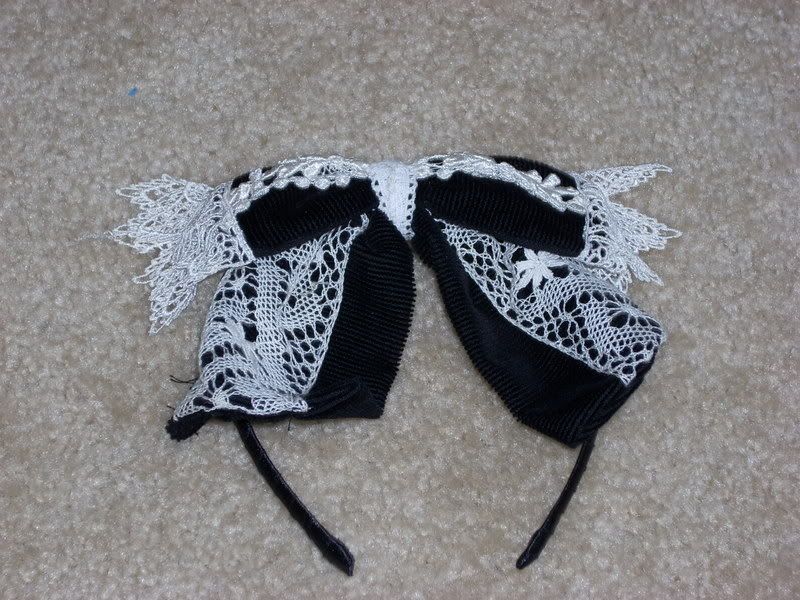 ITS BxW Bunny-eared bonnet: 10$
This is a cute bonnet made by ITS.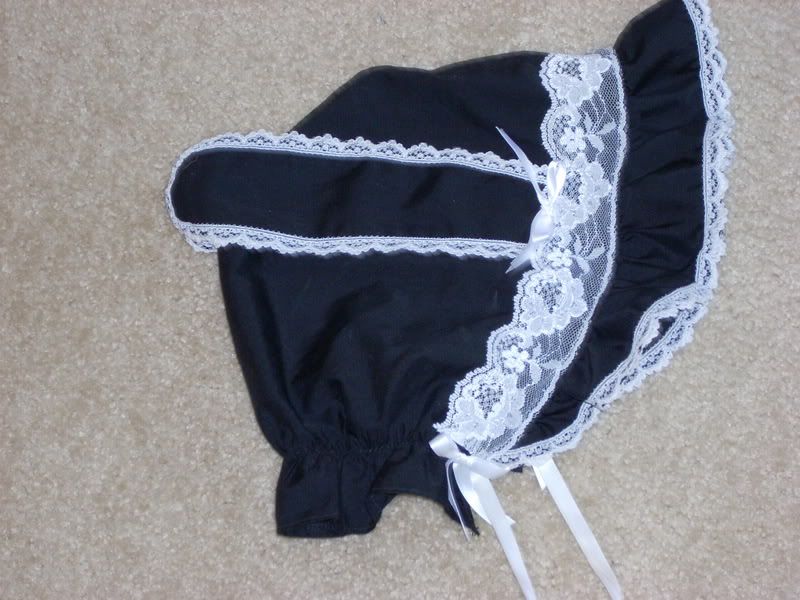 White ITS detachable collar: 5$
It is a very basic white detachable collar with nice white cotton lace.



Custom-made black Loli Dress:50$
This dress was custom made to my measurements by Cosplay Oh. The front has two bows on the bodice area. The dress will fit up to a 38" Bust and a 30" waist. The skirt is 24" which hit a couple inches below the knees on a shorty like me, so it may be a choice for some of you taller Lolis. The only flaw that the dress has is the frayed neck ribbon tie which would be a no-brainer to replace or simply remove.

Back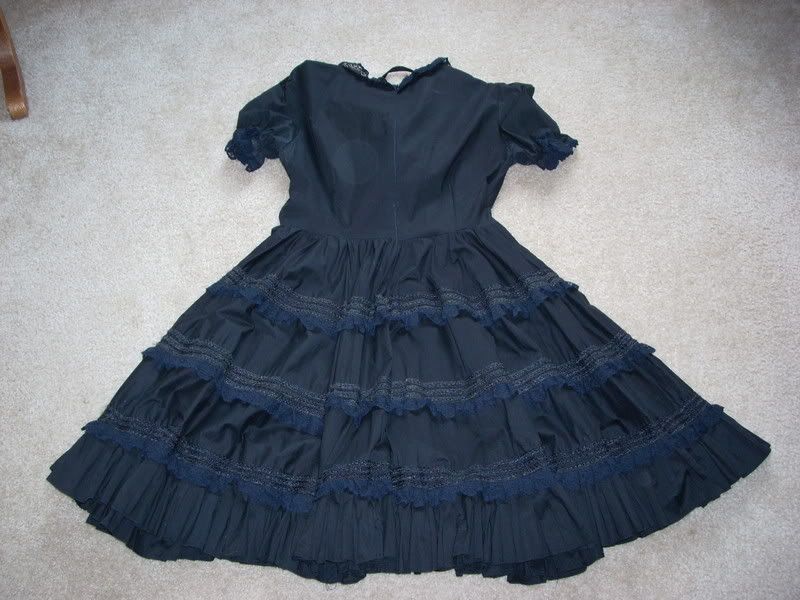 Front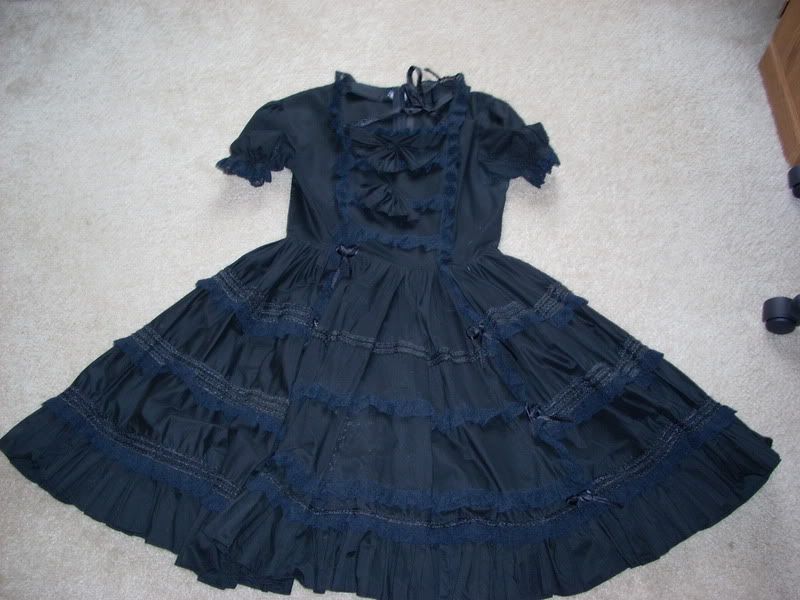 Black BPN Blouse: 15$
This blouse has been worn often and much loved. As such, the faint black pattern on the fabric is a bit faded. It also has a button (a very plain basic one, though) that cracked and needs replaced. It will fit anyone up to a 34" bust and a 29" waist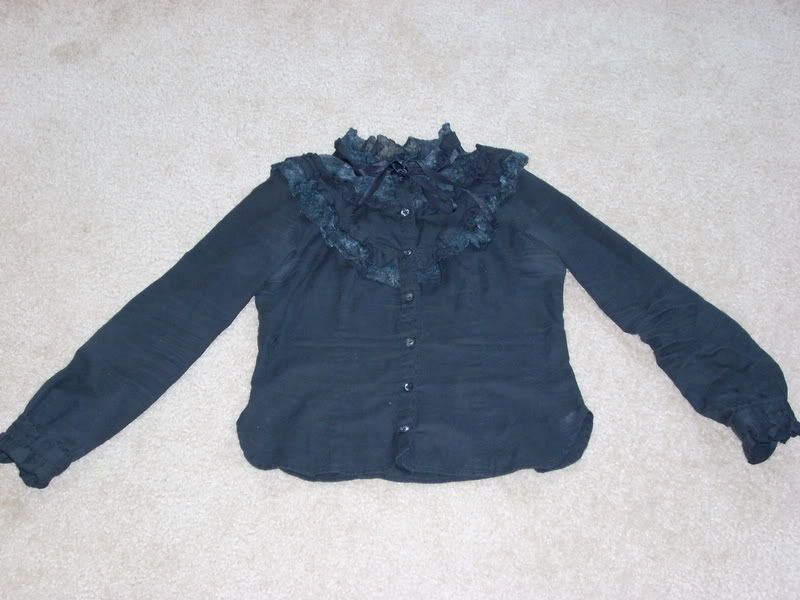 Black Yinyincs Blouse:30$
This blouse was custom made for me by Yinyincs. It fits a 28" waist and a 36" Bust. It would particularly fit a shorter person well as the arms are not exceptionally long.



Black Yinyincs Skirt: 25$
This Skirt was custom made for me by Yinyincs. I have a 28" waist, and the skirt fits me well. It could stretch comfortably up to 38"



ITS BxW "Wonderland" skirt: 25$
This Skirt has adorable white alice and card suit appliques and a white rose lace border. Has been worn three times.

Front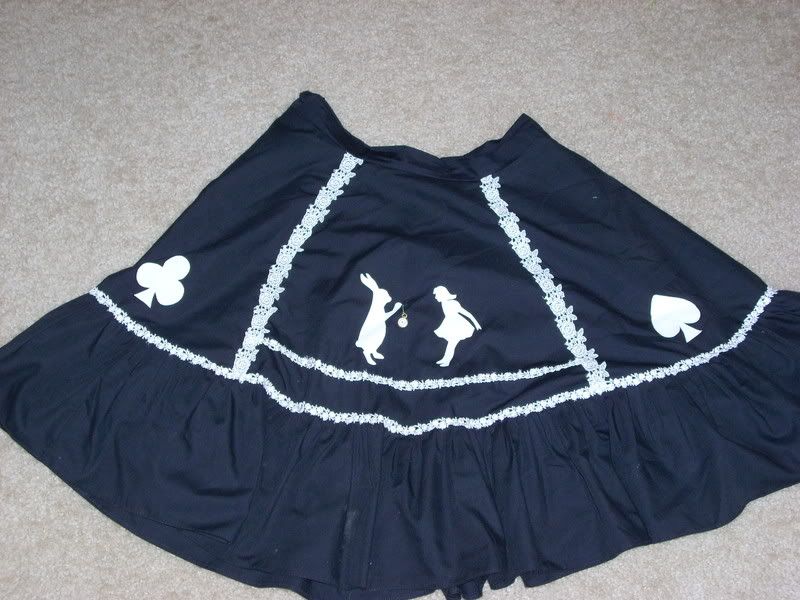 Back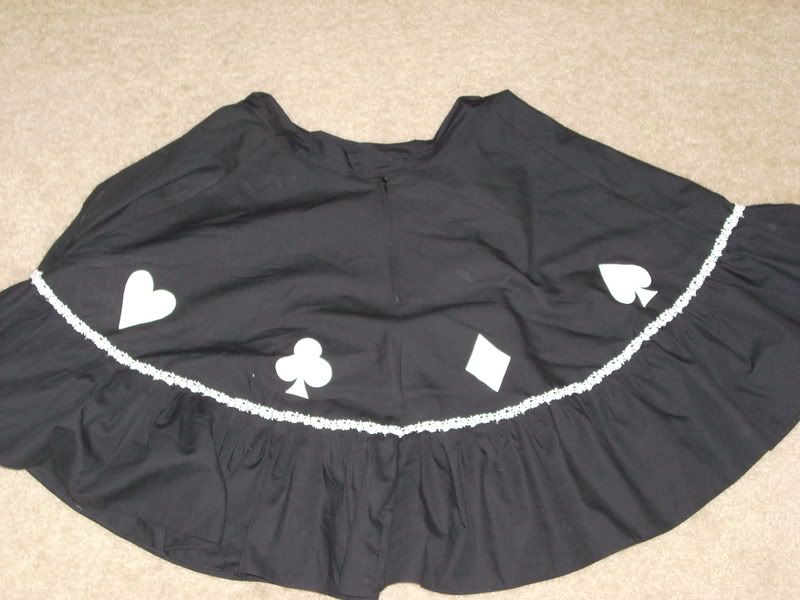 BxW Loli-able dress: 25$
This is a dress that I bought on Ebay a while back. It is extremely loliable and extremely afforable.