~Animazement's Tea Party~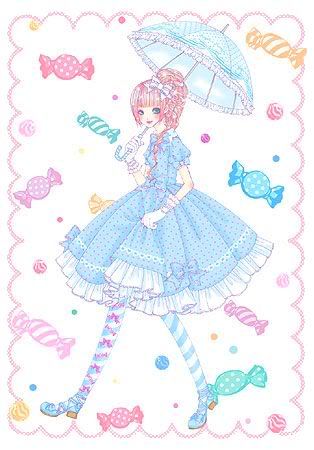 Greetings!
Once again, it's the time for North Carolina's anime con, Animazement! Also, once again
missmeganmaude
and I will be hosting the lolita tea party. Last year we had well over 30 people attend -even though we didn't have a room to put everyone in. This time though, there is a room. Hopefully things will be better than ever!
Who?
Any lolita or lolita lover that can make it!
When? Sunday; 2pm to 3pm
Where?
In the room that is hosting Track 5, aka "The Sandhills" (according to AZ's schedule)
What?
A
POT-LUCK
tea party. This means, pretty please bring treats!
I'm hoping to leave out some flyers with this same information around the con for reminders.
~
If
you need anything, you can email/instant message me or comment in this post. If you think you'll need to contact me via phone, send me a message and I'll give you my number. Also, my hair is shoulder-length and blue-green. Hopefully that'll help if you're looking for me at the con. :)
Please comment if you are planning on attending, would like to help out, or whatever!
Thanks!
bejipan