Okay, I need some money and I am going to try my luck here.

1. Commissioned cutsew (Antique White, 100% cotton)

My bust is 81 cm (31.9 inches) and my waist is 65 cm (25.6 inches) and it fits nicely.

It has princess seams at the front and the back, plus an invisible zipper at the back and 2 small buttons to fasten it at the neck. The sleeves are really puffy, so ironing the sleeves is a pain.




Sadly, there is a tiny stain, more like a line at the back: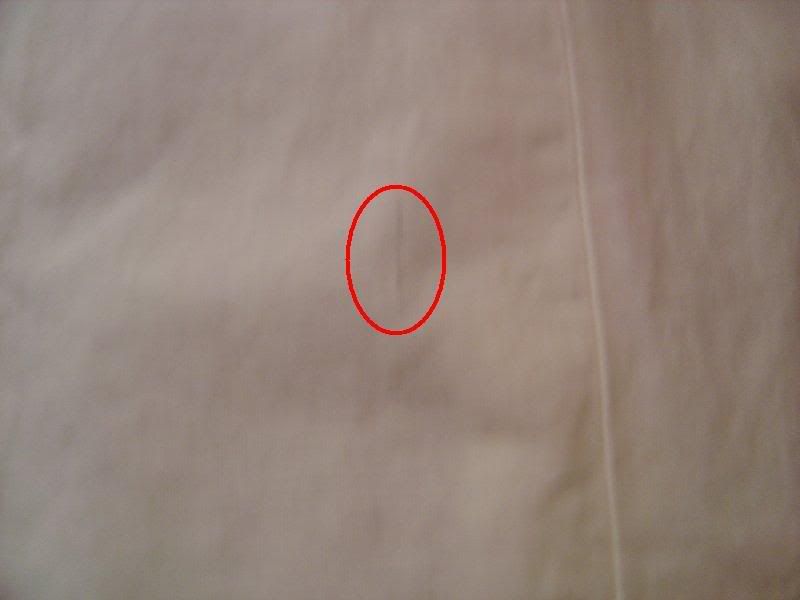 Like 1 cm long and 1mm wide. It's tiny and barely noticeable.

Price: 15 EURO, but haggle if you like. I'm already making a huge loss though.

I can fit it into a big envelope, so shipping in Germany (uninsured, not trackable) would be 1,50 Euro, in Europe 4,50 Euro and rest of the world 8 Euro ($10).

2. Cute bear earmuffs (Washable by 30°C)

They are held together by a bendable plastic band but it's comfortable.




Price: 6 Euro

I think I can stuff them into a big envelope (I hope), so shipping will be the same as for the cutsew.

I accept paypal (CC-Paypalers have to pay the fees though) and bank transfer for the Europeans. Thank you.

Feedback (Only as buyer though):

http://asa-chan.livejournal.com/105025.html

and some ebay feedback, only in German:

http://feedback.ebay.de/ws/eBayISAPI.dll?ViewFeedback2&userid=brigittewolff&ftab=AllFeedback&sspagename=STRK:ME:UFS