Note: My camera is broken, so no photos. It's pretty self-explanitory, though.


Take a measuring tape. Measure out twice the sixe of your waist, and add ten inches. The skirt is self lining, as it's cut as a whole piece of fabric. Like this.




Then, take it to your sewing machine. Fold it in half so that it's half the width it was when you cut it. Follow image: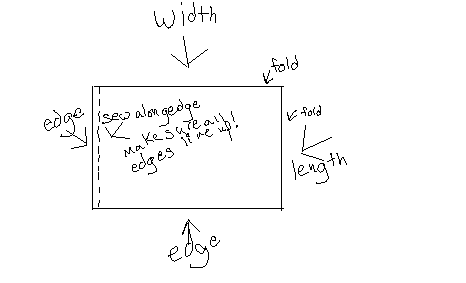 Then, after that's sewn, fold over the other edge like a cuff: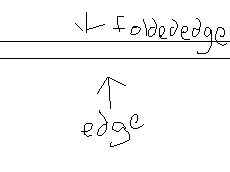 Sew the edge, but before you do, make sure you're on the right side! Also, don't go all the way around so you can thread the elastic. Leave about an inch. Otherwise, you have to cut holes to thread it in. Not. Good.

Finally, thread the elastic in the part you didn't sew with a safety pin. Leave a small tail and pin it. Continue threading. After you go all the way around, take it out through the part you didn't sew. Leave another small tail. Pin again. Then sew a straight line over where the pins are. This is an obvious way to keep it from coming out. Sew over the part you previously didn't sew, turn it right side out, and voila! A skirt. Then decorate as you please. Also, excuse my English. I'm French...