I have some items for sale - most of them are items that don't fit and thus are brand new.
Items are all in brand new condition unless noted - stored and shipped in a smoke-free home.
Trades and Partial Trades for items can be considered, but only if it fits a very small size XS (30 - 23 - 32).
I accept Paypal and US Postal Money Orders, but Paypal offers win over M.O. offers. I prefer to sell within the USA as it's more convenient for me.
Note that these links go to my selling journal at
nickelblingshop
I have feedback for
sekiria
and
nickelblingshop
at the database here:
loligoth_dbs
DS: Hellcatpunks Convertible Skeleton Hoody size S, New $75 shipped to USA
( Hell Cat Punks / K.L.S. Black Bone Hoody, size S )

I bought this for $75, and I would like to recover that as this is brand new... but I am willing to throw in shipping for free to the USA, so you will get this for the price that I paid!
DS: Atelier Boz replica blouse F+F NWT $54.99 shipped to USA
( Atelier Boz Replica Blouse - NWT size XXS )

I know that you can buy this off of F+F yourself (albeit with a long long wait time), so I have discounted it down from the price I paid ($65 total) and I'm selling it for $54.99 with free shipping to USA.
FT/FS: $5 Pula Loli Hello Kitty Gothic, Lolita & Punk ball-chain dangler figures
( Figure #3 & #4 for trade )

These figurines are kind of like Chax Gloomy Bear dangly figures.. the litlte legs kick and move and so does the body of the figure!
Vivienne Westwood replica denim skirt

( Vivienne Westwood replica denim skirt )

I'm willing to take offers for this skirt as it is not NWT. I would so totally keep it myself but it is completely not my size. It is a preowned item but is in very good, almost new condition.
Lip Service Short-Sleeved Gingham Top, XS, NWT
( Lip Service Gingham Top XS NWT for $15 )j

Borderline Lolita... kind of rockabilly style - I bought this brand new.
DS: Black/Red Crown Scarf $8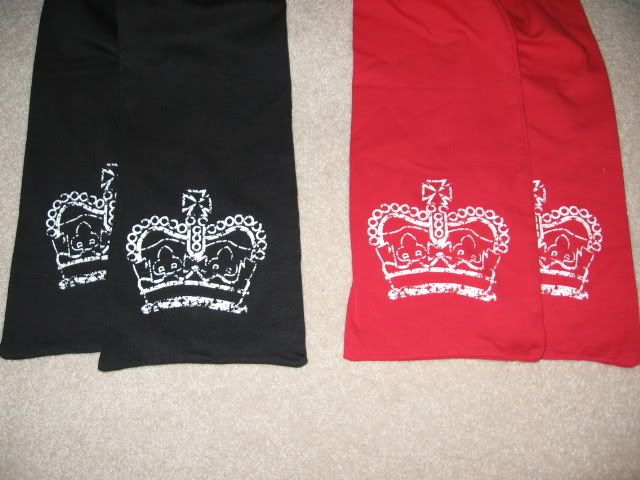 ( Black/Red Crown Scarves $8 shipped )


DS: Ribon shoujo phonebook manga - January 2007 with all furoku $6.99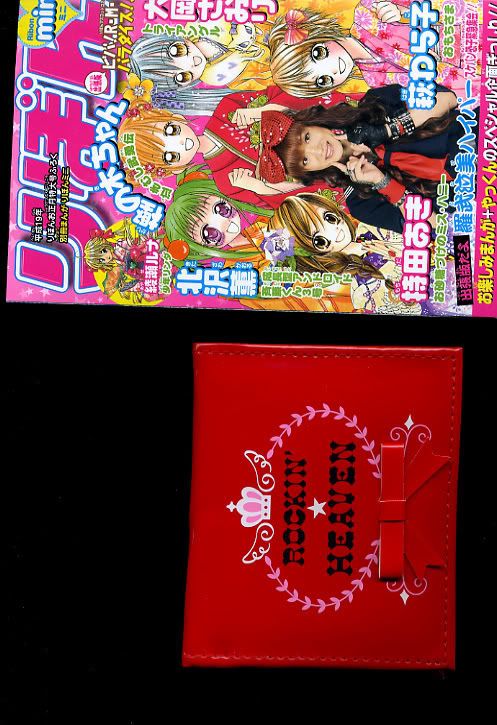 ( Ribon January 2007 w/ all furoku )

One of the pop out pieces of the paper DIY patterns has been already separated out... but it will be included with the magazine and furoku, along with the main Red Enamel Crown/Wing motif wallet with ribbon trim :)