Intro
Hello dears. I am moving into an apartment next week, and I'm buying a guinea pig today, so. I need moneys, fast. Which is good for those of you who want these items. I'll be home tonight and tommorrow, replying to posts here. Whoever can pay soonest gets it, unless someone is willing to pay MORE in the longrun.

If more then one person wants these, then I will do this auction style, ending on saturday.

Payment and Installments
I ONLY accept Paypal. If you use credit, you're paying the fee.

I DO accept installments for all of these, but I'll need a 100USD Non-refundable deposit that will of course go towards the payment of the dress that you want. The max amount of time I'm allowing for installments to go on is going to be 2 and a half months. (I need rent monies by august, lol.)

Shipping
Everything will be shipped insured, in a box, with tissuepaper. I will ship anywhere in the world. Everything will be shipped the day after the last payment on the item. If you already bought something from me, it's being shipped today.




MMM Irongate OP. SOLD - PENDING PAYMENT
Fits up to a 42 in bust/ 36 waist.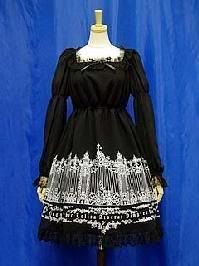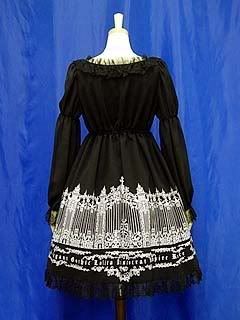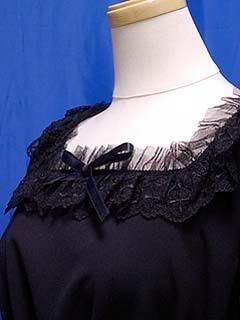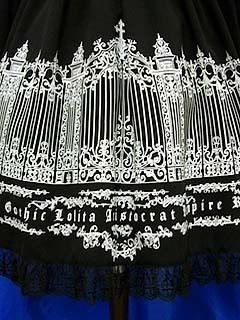 41790yen+Shipping is what I paid, I'd like as much of that back as I can get. This dress is beautiful, and will fit many many sizes. The lace and print are what make it so amazing, IMO.



Shirred Black Sleeping Beauty JSK.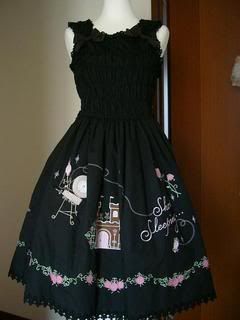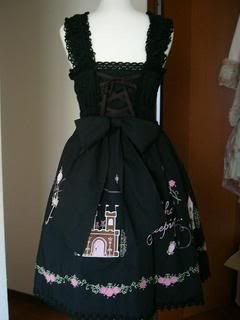 </a>
Not my pictures
350 USD + shipping

I just purchased this, and now I have to sell it. It's currently being shipped, I'll take my own pictures once it's here. For this dress, I do not expect payment until it is in my hands - I will notify the buyer of when that is.




Wishlist
You can use any of these items for partial payment. :D Feel free to show me others. I'm looking for
-Sailor items
-Plaid/Gothic/Punk items
-Shiro items
http://www.metamorphose.gr.jp/english/_new_items/spring_collection/skirts/10720203-10720204.htm
(Red Plaid Only)