Hello all. I was wondering if anyone knew any good places to buy metal buttons.


I want to buy some buttons preferably from a store that I can physically visit.
Buttons something like this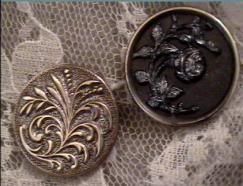 With designs like anchors or flowers or celtic knots (seperate project) on them.
Joann's has a bad selection on the site, are they likely to have more in the store? Any other chain stores or the like?


Thanks!