Hello-* I'm cleaning up my closet.
The price listed is in US$ and shipping fee is $10 in US and Canada.
Payment is only by paypal and i'm afraid to use other methods because I haven't used it so far lol.
If you have more question, leave me a comment and I will respond ASAP (>_<)
SOLD PUTUMAYO Sailer style cutsaw - $25
First of all, I have to mention that it has some ink marks on the right arm (;o;)
[I'm art student... most of my clothes even include Jesus Diamante got some ink marks OTL]
it's on the bottom side of the right arm, so you may not recognize until you lift your arm.
and that is why it has good price XD

Size of this cutsaw is M-L in Japanese size
I bought it PUTUMAYO @ Harajuku location.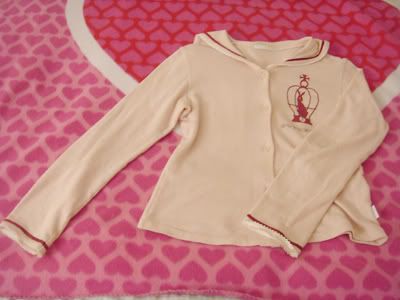 SOLD PUTUMAYO Neko Mimi hat - $45
Well-known for Bou(ex. antique cafe) hat too. LOL
It's exactly same model that he is wearing on the right.

I bought it @ Harajuku location as well.
It's very cute for any one who wears loli & punk.
I know the price is a bit high for a hat but the actual price was 8500 yen when I bought it.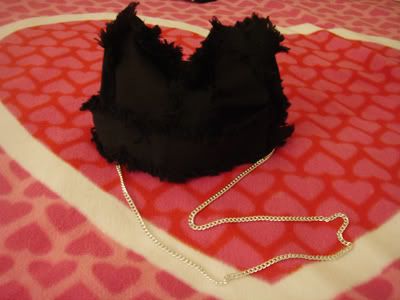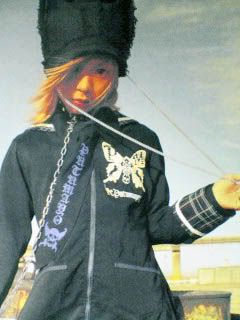 Shirley Temple's Strawberry Pattern Skirt - $45
It has elastic band on the waist so should fit from S to L (Japanese size)
Shirley Temple size - 160
Waist - 11, Length - 19.5 approx.
Front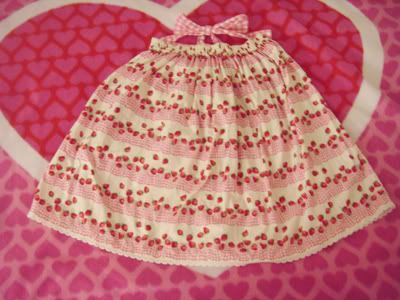 Back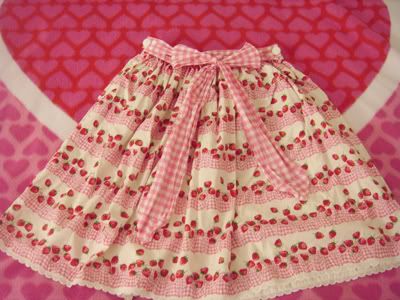 Baby, the Stars Shine Bright Cutsaw - $45
It matches with most of the lolita skirt so better to have this kind of cutsaw.
Size - S-M in Japanese size.
Bought in Closet Child @ ShinjukuTen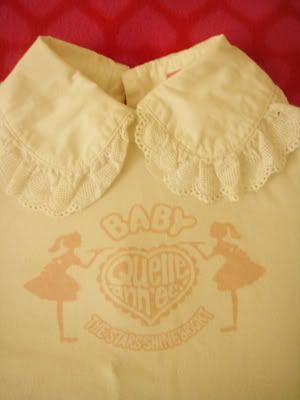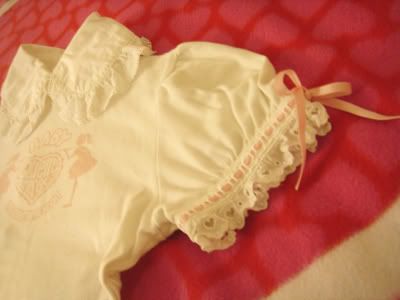 This is a photo of me wearing Shirley temple's skirt & BTSSB's cut-sew (>_<;;)
Just to help how it looks on the body
(My height is 158cm / 5'2")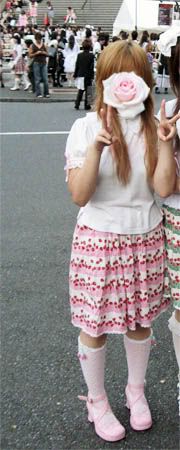 SOLD HellCat Punks Jumper - $30
This is size small. but.. i wore it even though I'm fat little girl lol. (I wear M-L size)
Bought in Marui Hell Cat Punks.
You can wear it during fall and winter season.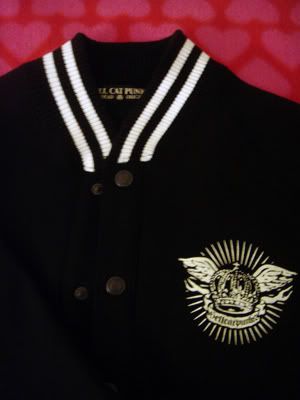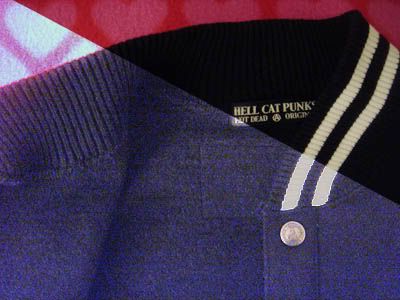 I used photoshop to show buttons but still hard to see... ;;;
i did my best (;_;)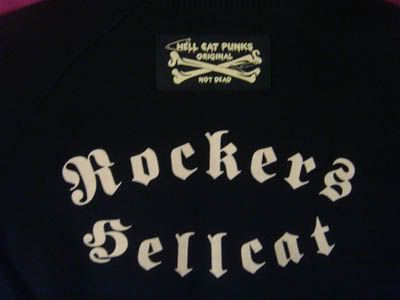 Back Print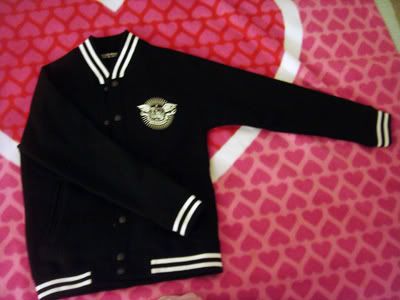 Front