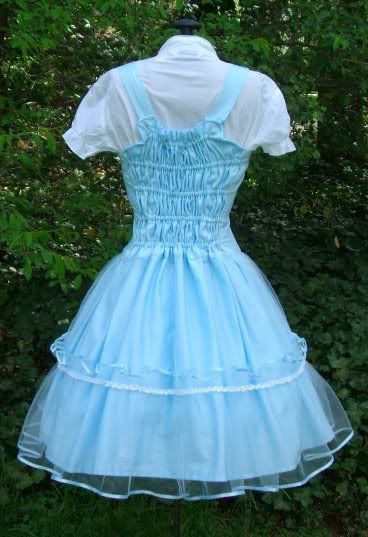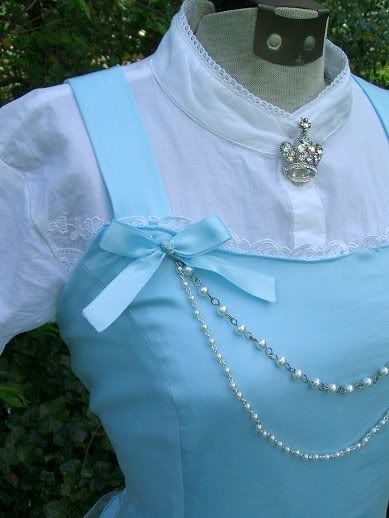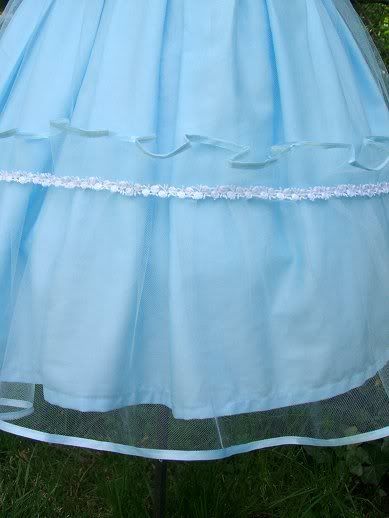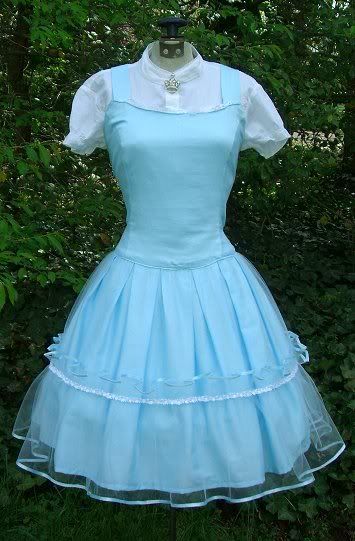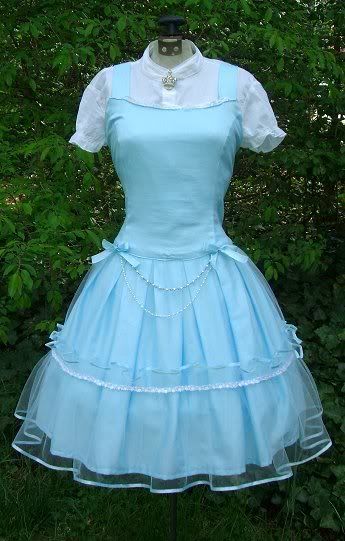 Jumperskirt Details

The jumperskirt will be done in a cotton sateen, with an illusion netting overskirt, trimmed with satin ribbon trim and venise lace. Please refer to the color swatches below to see what colors are available All details (lace and pearls) will be done in white. The pearl chain and bow are both detachable.



Ordering Details

Only 5 jumperskirts will be made; ordering is on a first paid first serve basis, because of this paypal is the prefered method for payment. The price for a Jumperskirt is $250. Shipping is included.



How to order

If you are intrested comment, I will reply and tell you if there is a space open, and let you know how to complete your order.



Reservations


1.
2.
3.
4.
5.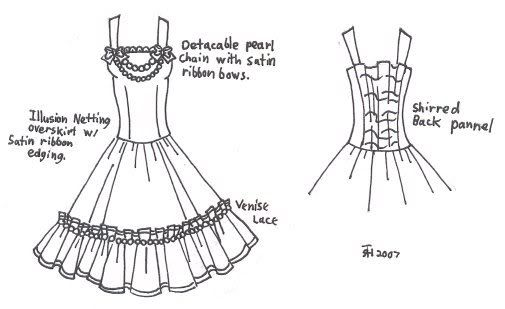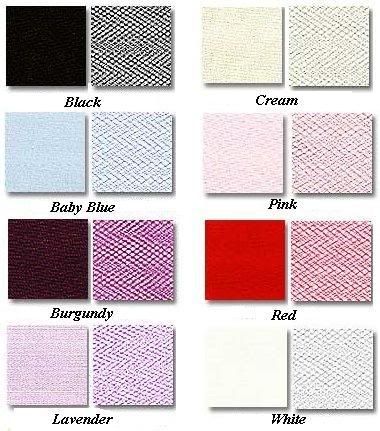 Some of you may notice that the shirring in the second photo looks somewhat odd, this is because the dressmaker's dummy I had to use (due to the size of the jumperskirt) was my older one that is somewhat wonky. I assure you that the shirring is strait and the shoulder straps look fine when the dress is being worn. While I can't produce a picture of the dress being worn (it's at my workshop, I am not), I do have a picture of a similar dress with the same kind of shirring being worn by me.
http://www.deviantart.com/deviation/49643663/