I have a few items up for DS right now as i am in a tight spot for money. Shipping is not included. I prefer paypal, but please pay the 4% paypal fees. All prices are in USD.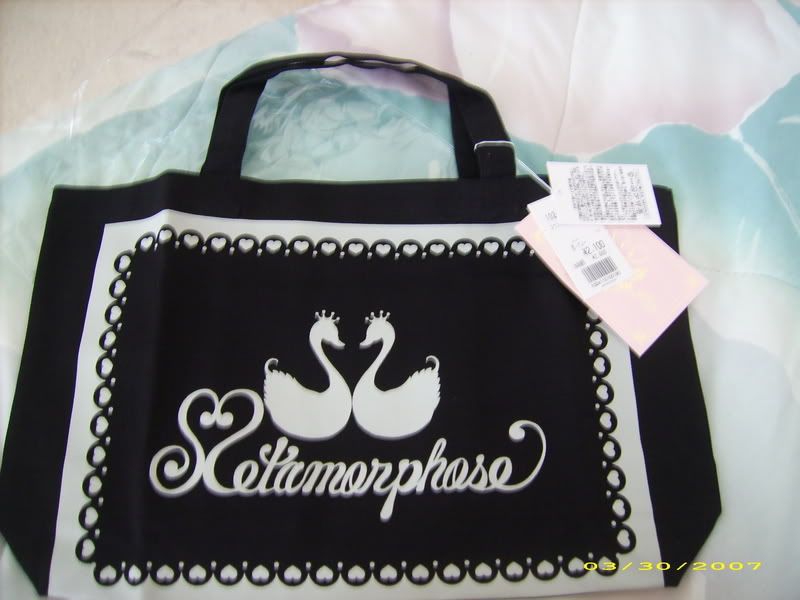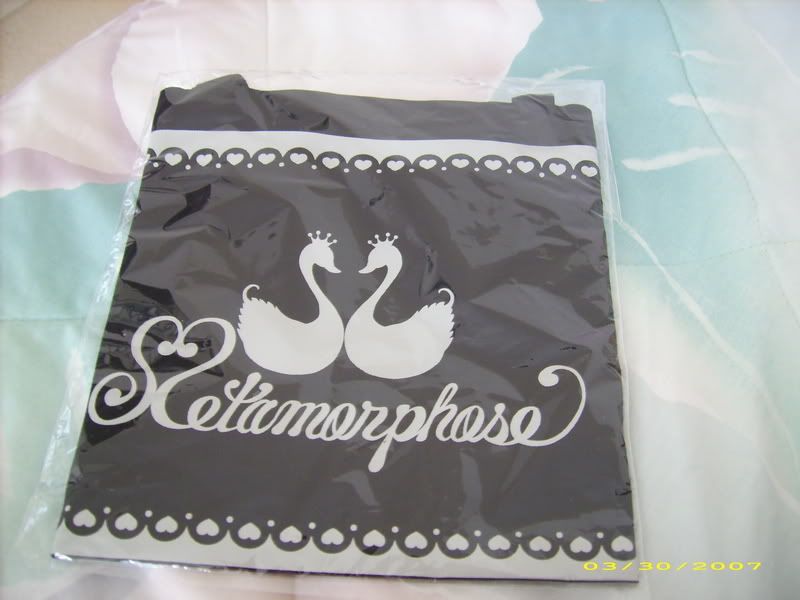 This Metamorphose tote is brand new with tags. The only two times it was taken out of its plastic that it came in was when i ordered it from meta to see its size and then again to take the pictues. It is the black and grey swan print tote.
I am asking for 25 plus shipping, but i can go a bit lower. SOLD! (echeck pending)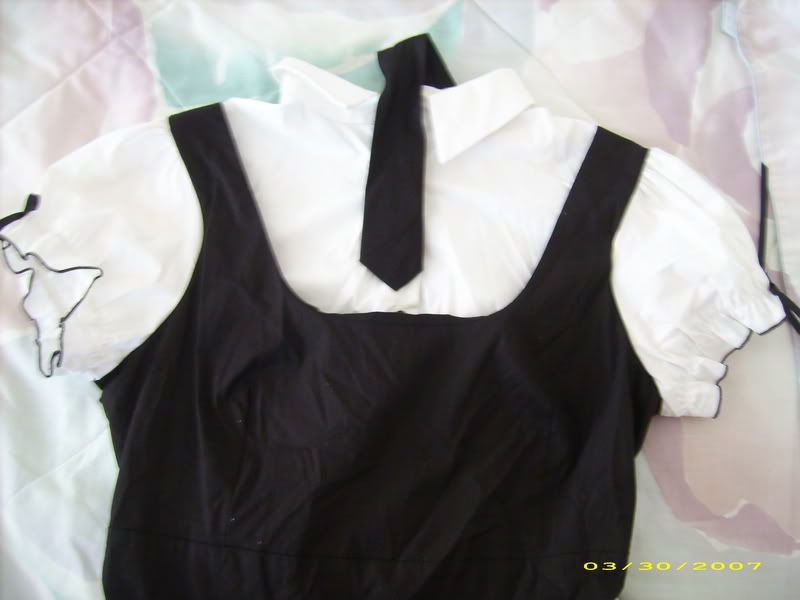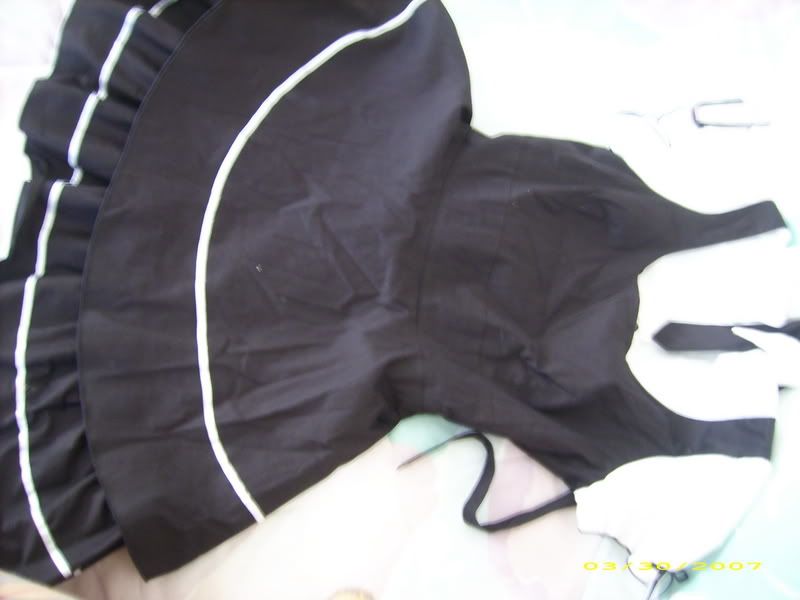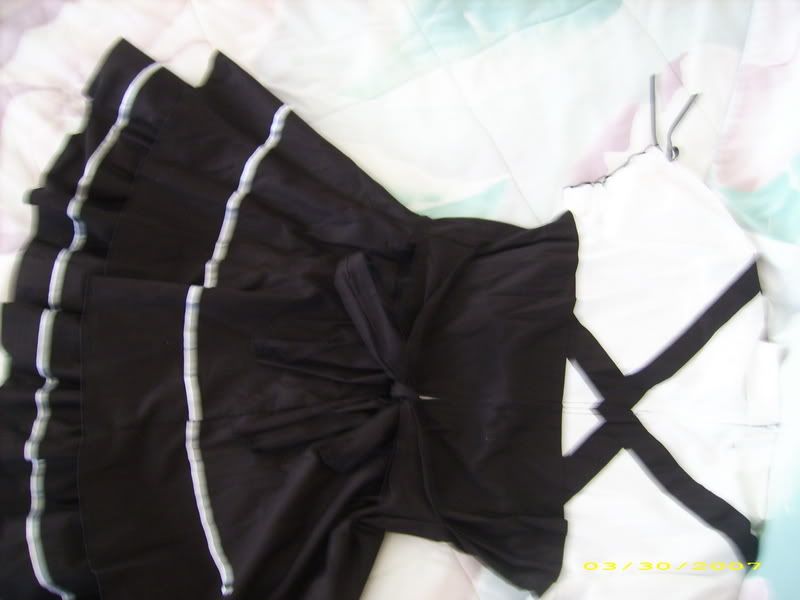 I bought this dress at hot topic a while back and i really do like it. Even thoguh it stretches i am far too big for it and it looks super short on me, I have worn it one time and that was for less than five minutes. it is a 2x but can go a bit smaller since it ties in the back.
Price: $40 SOLD!!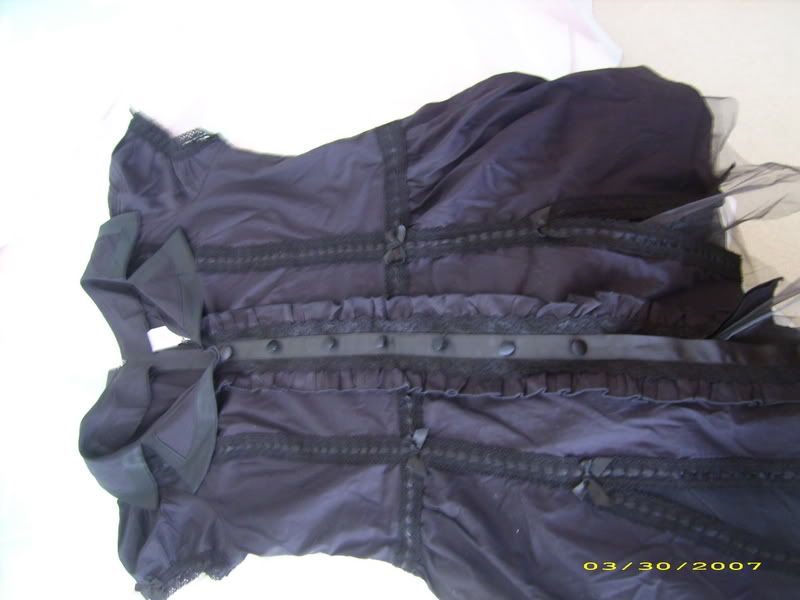 This is Hot topics black orchid dress that was released for a limited time a while ago. It has been tried of a few times but i never wore it since the arms do not stretch. This dress is also a 2x.
The asking price for this dress is $55.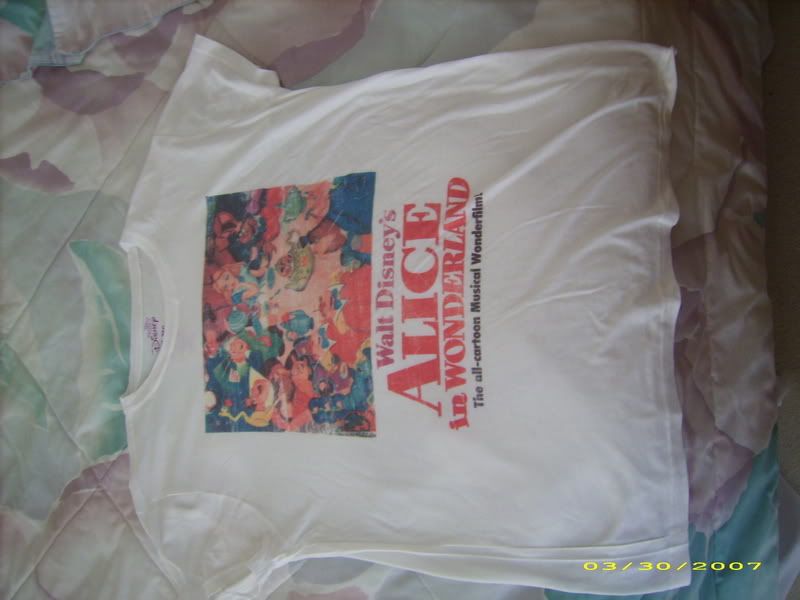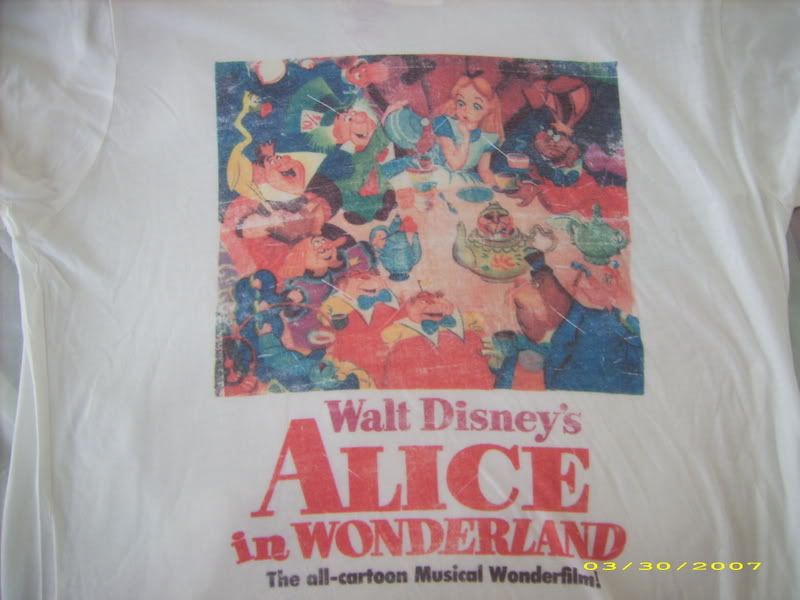 Alice in wonderland tshirt. I dont know where this came from, since i got it as a gift, but white tshirts arent really me. I tired it on andi didnt like it. It is a 2x.
Asking price: $15.

Thank you all for looking at my post!