i am not shur wear on my hed to were itt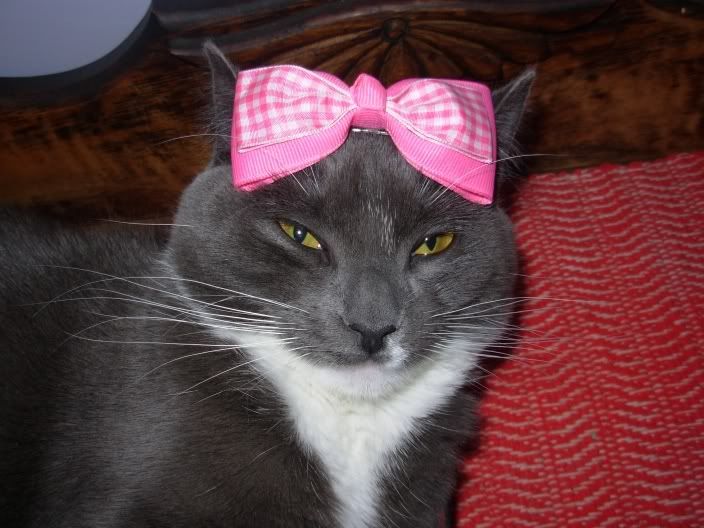 i think mabye i lukk fat-faiced with it this wey?



this wey remines me of helo kity



i fel aslip reedin an mie rumayt tuk a foto. i wil hav wurds with her layder

...

Seriously though, here's a little (very) casual lolita.


I don't know what that big blotch is in the corner. All I did was set this on the dining room table on self-timer... Maybe I should stick to my devil wall.

Also, I apologize that my kitty can't spell.

...



i had wurds with her!!