Once again I'm just tryign to clean my closet and raise some spending money for Japan. I leave on wednes day though. . so I want to sell these two before I go!
I made these two myself. Once again lowered prices are in red. If you think they are to high
make me an offer
.
Sailor OP

I was a little hesitent to sell this at first. . . becuse I love it so much . . .but I just don't wear it! I don't look as good in plaid as I want to -_-;
It's made of a slightly streatchy blue/grey/black/red/white plaid material. it's very soft and comey. The front has snaps that close the bust and the back laces up with a black ribbon (matched the ribbon used to trin the sleeves/collar/ and hem) the collar and cuffs are made of plain white cotton. and the hem is trimmed with white eyelet lace. There are two pockets inf ront also trimmed in eyelet lace and ribbon. The clip on tie isn't included becuse I wear that alot. . . but I can easily whip up a black bow to go in it's place!
Bust: 33 - 36 inches
Waist: 27 - 33 inches (laceing in the back)
$40


Disney Princess Shirring JSK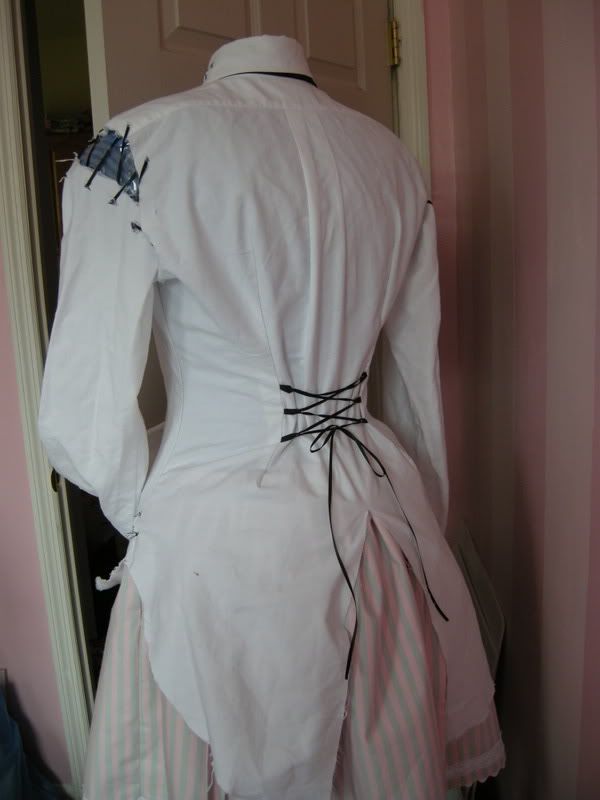 I made this recently but I'll never wear it ;_; and I knwo someone here will give it a better home then I~!
It's shirred all the way around so it'll fit a few different body types. (the shirring only looks weird in the pictures beuce my manneiquin has abnormaly high hips. . . )the hem is scalloped with little rose window style portraits of Cinderella, Sleeping Beauty, and Snow White. The fabric was just so cute I had to make something out of it! The hem also has a layer of white ruffles attahed underneath it (so no underskirt is required) it could probably fit 6-7 inches smaller then the max size
Bust: 36 inches max
Waist: 30 inches max
$40



Please Check out my other sales!
Other things

I only accept paypeal (I've had some confusion with mony orders before so i dont' do those anymore)
Feed back can be found on ebay (username taichotoki)
Thank you for looking!