1. I bought this outfit as a set a while ago on Yahoo! Japan, but it really isn't my style anymore. The skirt and bodice are H. Jelly, while the hat is HN+Nois. The collar is detachable, as is the top layer of the skirt. It's in really good condition, and from a smoke-free home.

Measurements (taken flat and doubled):

Bust of bodice: 70 cm, probably can go a little higher, but not much.
Waist: 60 cm (can't stretch much more).

For some reason, the bodice seems a lot smaller than the skirt. It is gorgeous, however, with luxurious bra-like padding in the bust.

Skirt waist is free size from 60 cm and up (the shell unties)

Pictures

Front of entire set:



Back of set:



Bodice front:



Bodice back:



Skirt front: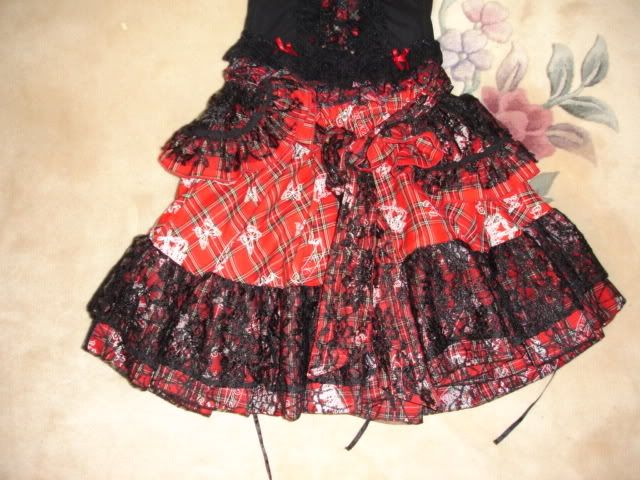 Skirt back: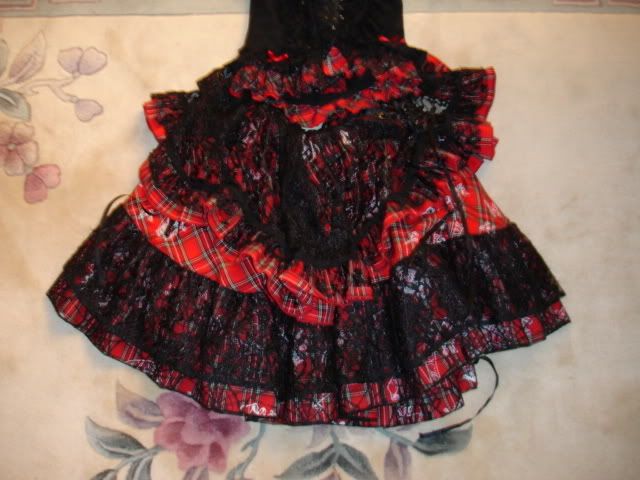 Hat close-up:
http://i79.photobucket.com/albums/j142/pearliel/DSC00300.jpg

I'd really really really like to sell this as a set, and will only sell the pieces separately if I really have to. I'd like around $260, including shipping, or best offer.

2. H. Naoto Skirt

Really pretty skirt, with asymmetrical hem, and four types of fabric - soft lace, soft tulle, a velveteen, and the H. Naoto signature butterfly fabric. The front is the same as the back.
The waist fits from 87 cm and up, but no smaller. It has been gently used and cleaned a couple of times.



Some severely lightened photos of detail: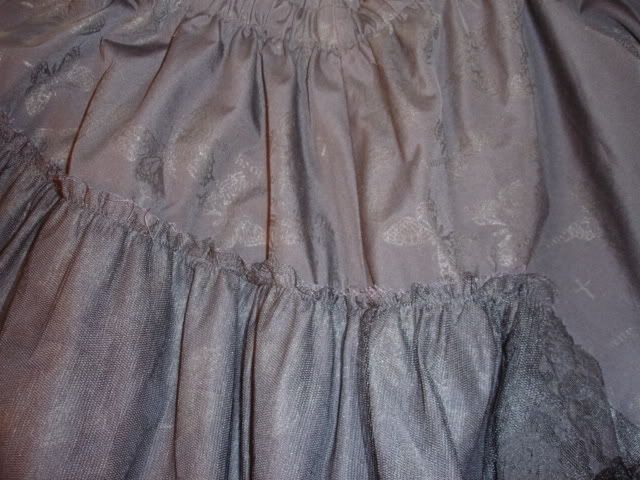 I'm asking for $95 including shipping, or best offer.

3. Heart E Blouse. New with tags.

Measurements:
Bust:92cm
Waist:88cm
Length:55cm (in front, where it's a bit longer than the sides)
Upper Sleeve Circumference (1cm below the sleeve puff ends):35 cm
Sleeve Length:59-60 cm




Asking $85, including shipping.

4. Heart E Cherry socks. Perfect for summer. New in their package.

My pic:



$23.00 including shipping.

I live in Canada, where the post is a little on the sluggish side, so I'll ship priority. Please comment if interested!