I'm slowly (ever so slowly) working towards setting up a made-to-order lolita brand/website, and tonight I used some spare time to transfer my logo sketch onto the computer! I really like it, but I've spent so long looking at it that I think I need a fresh opinion. Any constructive criticism would be greatly appreciated - even if you hate it, just let me know why and it'll be a ton of help.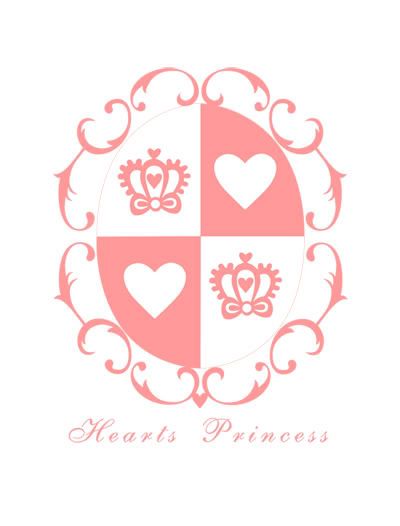 This would be used for the cardboard swing tags and damask clothing label, similar to the label sewn inside many brand clothing. For cutsews etc where a simpler neck tag is needed, I would probably use just the text with a heart on one side and the crown image on the other. The image part of this logo (minus the Hearts Princess text) would also be used as a screenprint/embroidery feature on some items, and rather than using pink at these times, they would be printed to coordinate with the fabric colour (white on blue etc).
What do you think? Too ornate? Not ornate enough? Weird looking? Just right? Thanks for your help.