a joint sales post with listerinepree in order to get some new outfits cos we're having DILEMMAS!!!! some guy happened to see us on the ONE time we'd worn the same outfit twice in a row and hassled us about it so hmm, we needs mo' clothes.
If prices seem unreasonable make an offer!
First:
DS/DT


Meta Crown label jsk in lavender-TRADED


Here is a picture of me in it, just proof of ownership. I don't have the measurements right now but can post them if necessary. This dress has shirring mixed with lacing on the back so can go pretty big on the bust and waist. As you can tell this really isn't my colour. Worn once, tried on a couple of times so it is really as new.
Meta Underbust light blue X white jsk - $80

Picture stolen from Y!JA at the moment will post my own when i get home. This was second hand when i got it (at least) but very lovingly worn, no obvious signs of wear. Slight shirring at the back and bust is pretty much freesize i guess...
Babyssb Red X White cutsew- $50

Purchased on egl very recently but not worn at all, worn condition but still wearable and very cute!
bust - 40" max, about 32" unstretched, waist about the same
sleeves - 22" long.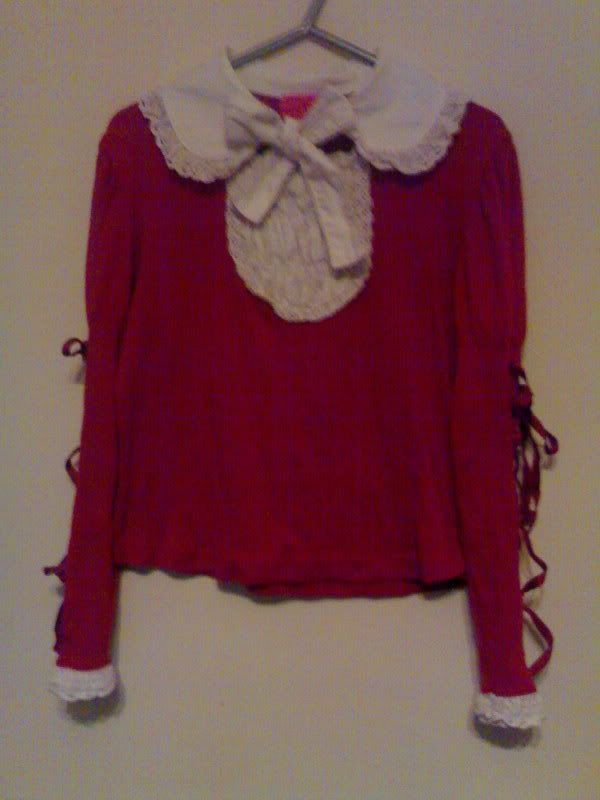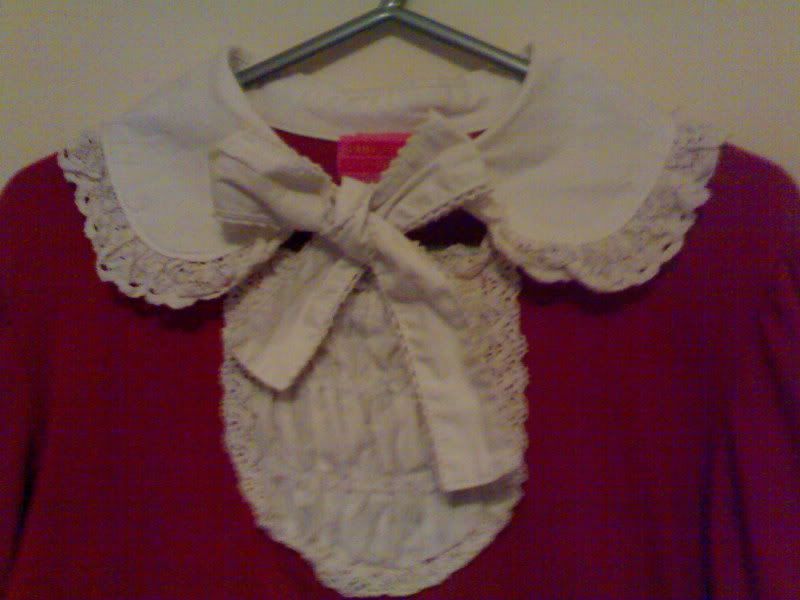 Babyssb light blue floral OP- SOLD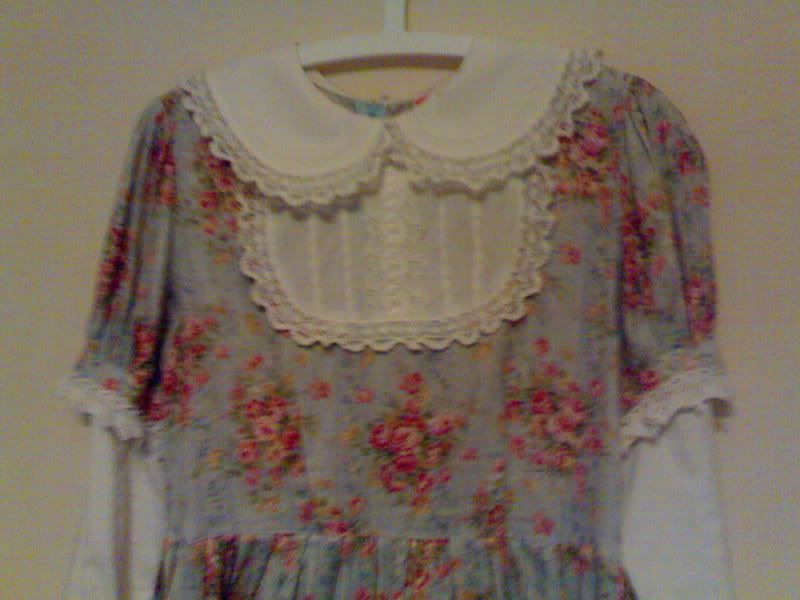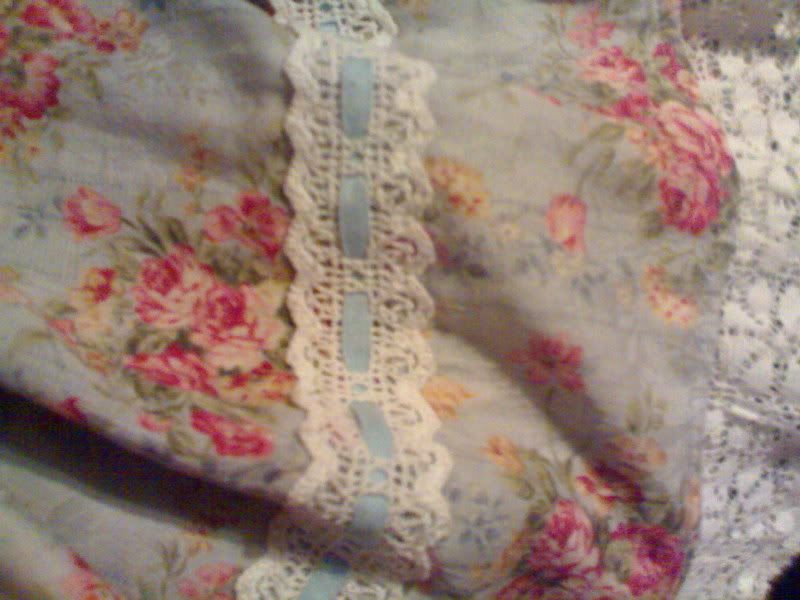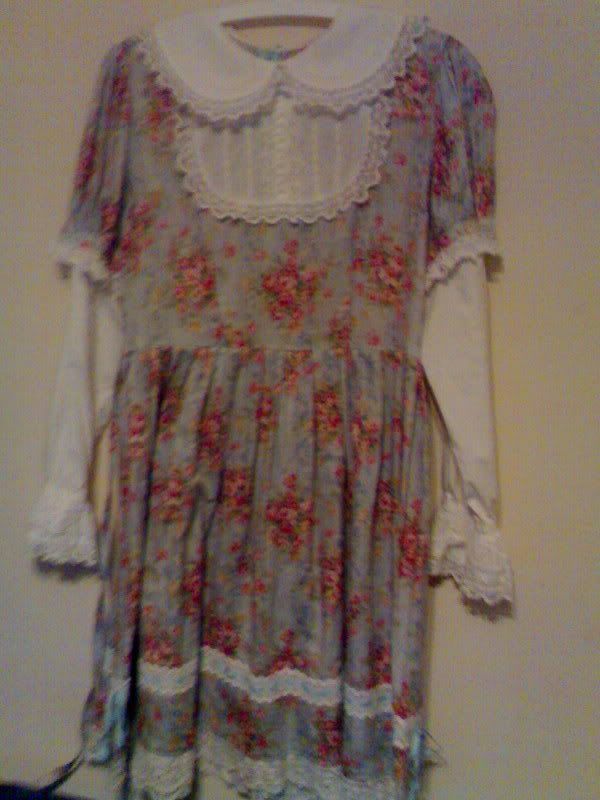 lace detail

The sleeves are detachable, it has a 29" waist although can go smaller with ties, bust is about 38" max.
Meta Red X White polka dot headbow- sold!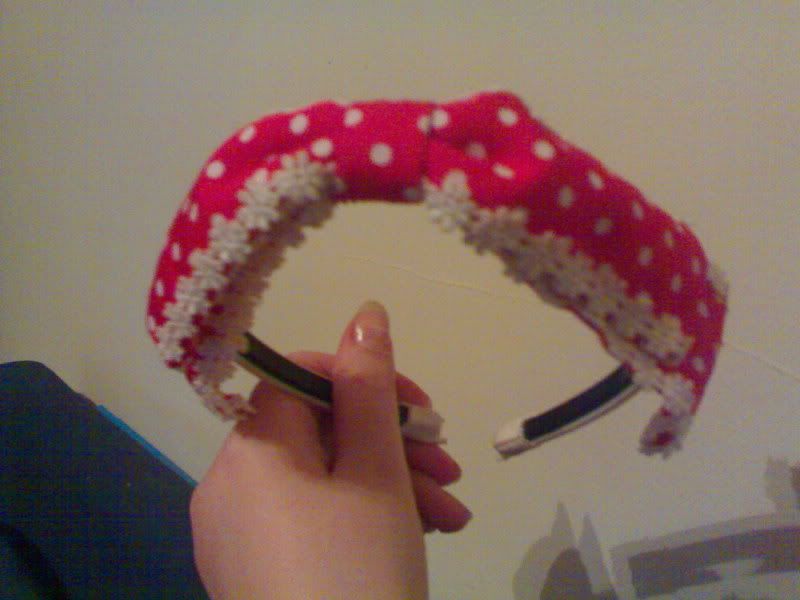 Meta organdy cream pannier-
$90


my picture -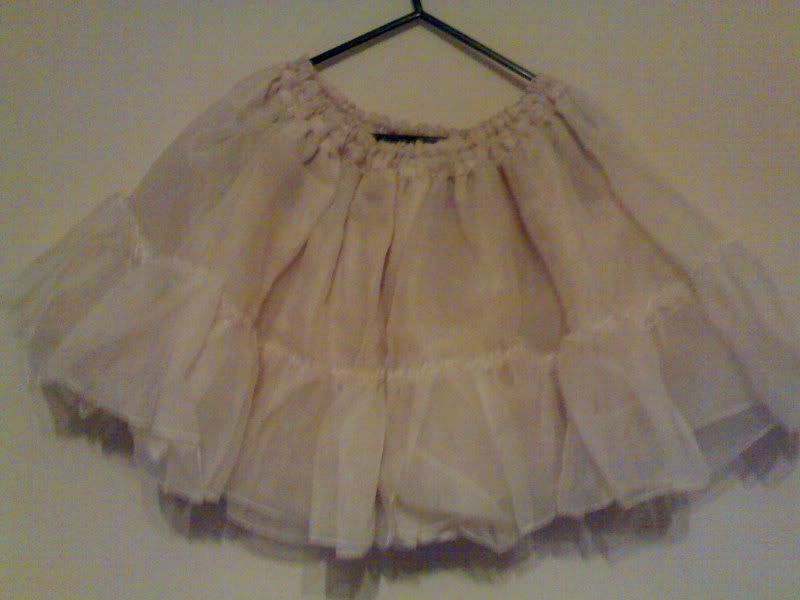 really poofy, nice pale colour and incredibly soft and comfy!
Alice and the Pirates eyepatch- $30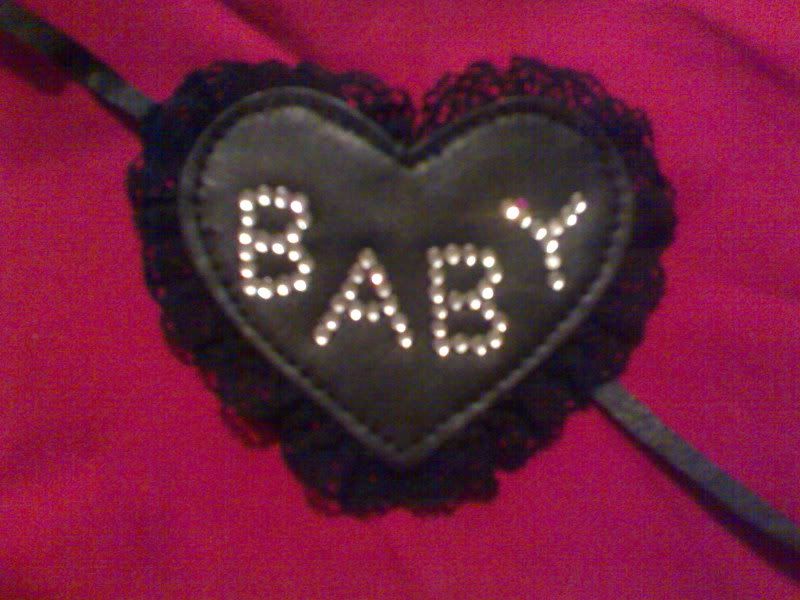 Bought this to cover my genuinely blind eye but it crosses over for the left eye not the right, damn. Dont want to mangle it to fit me so im selling it instead,
Meta black headbow- $30

unworn, perfect condition.
Lolita rose b x w dress- $15

Has a really nice shape, quality of lace varies - has small cigarette burn somewhere (I can't find it at the moment it's tiny but it is on the front of the dress on the skirt somewhere above the lace)
Close up of lace.
Size- made to fit a western frame has a long torso and reasonable waist and bust size, no shirring however, measurements on request.
Bodyline high collar shirt- $40

Shown in picture above, has red stitching, pin tuck detail on the front. Has puff sleeves. High colar with nice cotton lace around collar and sleeves comes with thick black ribbon to tie round neck.
Will take more pictures on request
. Worn a few times.
H&M dresses- $35 Only peach available.

Offbrand tartan head dress- $8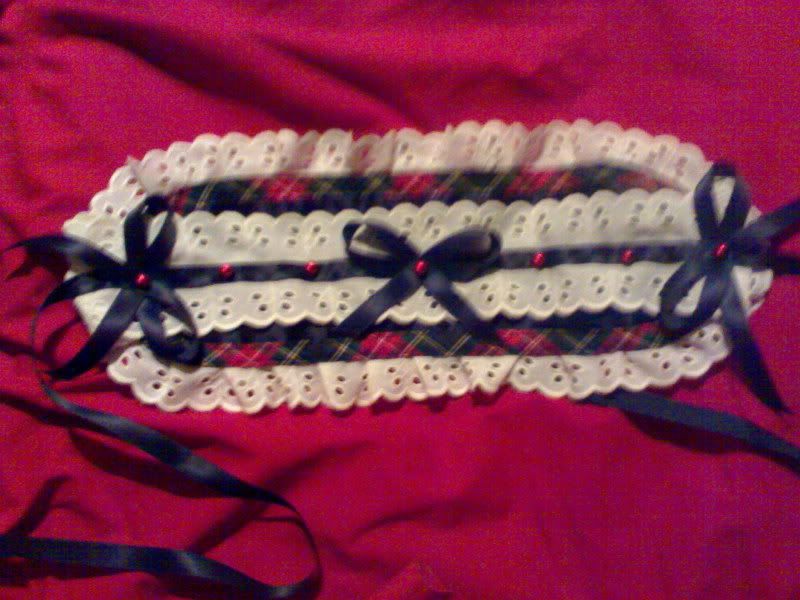 H&M Bloomers- SOLD

2 pairs, both tried on once and so as new. 28" long, One size L (35"-40" waist) one size S (30"-35").
Size L sold!Underbust offbrand dress - SOLD

Underbust measurement 34", this is a really nice, simple jsk with cotton lace.
Items accepted for trade and WTB

Would like sailor stuff, JSKs, OPs, Hats.
Nurse stuff.
Sweet stuff.
Red.
DO NOT WANT
- Punk lolita, Putumayo.