i was wondering...

about if it would be considered appropiate to wear a jumper dress without a blouse underneath? i see many jumper dresses i absolutely love, but i never even think they may require a blouse underneath till i see someone actually wearing it. also, i live in vegas and weather is commonly very hot, making long-sleeves a lil... frustrating. =/

any comments to this? ide like to know your opinion.

[edit] ok, due to some requests, im posting a few pictures of me and the dresses in q. first the dresses!



this one ive actually already bought and is on its way... it will b here.... some day... hopefully... ^^;



this was just i was looking at.... its so cute! im in instant love! ^-^ though i doubt ill ever afford it. ^^;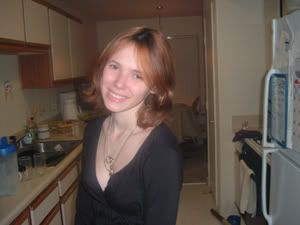 this is the only good picture i can find of myself. ^^; its a bit old... but i dont look much different. my hairs a tad longer, but ima gonna b cuttin it sakura style anyways. im also gonna dye it a bit light soon too.

also, im sure many of you have had this problem as well, but im having trouble explaining to my friends and family that gothic lolita is not porn, hentai, or fanservice related. -__-; my friends seem to beleive gothic lolita was created around anime fanservice and hentai and stuff, while my grandparents seem to think its playboy bunny stuff. *sigh* on the other hand, my mom loves it. lol, i guess im lucky there. <3 well does anyone know how to better present this topic? ive tried, but they all beat me out of the debate. ^^;