All the prices are shipping included in the US. I have no pets and I do smoke occasionally, but never indoors (and I have never worn any of these out), so it shouldn't be a problem.

Edit: I will ship internationally, just not sure of what the extra s&h cost would amount to.

1. Putumayo cutsew, lightly used

I purchased this from someone else on this comm, a loooong time ago. I have only worn it once to try it on, otherwise it's just sitting in my closet. Something like a size M. Fits snugly on me but would look best on someone smaller.

$20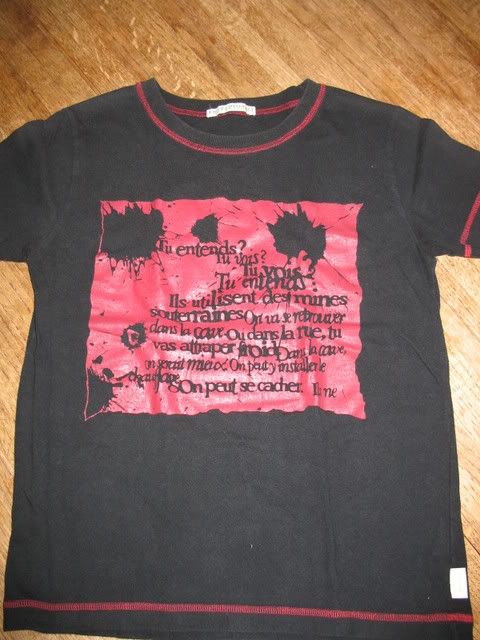 -Closeup of tag.
-Closeup of print.

2. Lolita-Lola Rockinghorse shoes, used, size 10 to 10.5

3. h.Naoto Frill dress

Again, purchased from
egl. My first attempt at a kuro-loli miserably failed, but it can be your gain. :P It's in like-new condition, the seller purchased it from Closet Child and it was shipped from CC to me. NWOT.

The white lace ties at the neck, there's a black ribbon at the neckline and there's another strip of cloth at the waist that ties in the back. Very stretchy material, fits me ok but the armholes are a bit tight and it's way too short. It's very cute and I hate to put it up for sale but...I just can't make it work. T_T

Armpit to armpit - 15"
Bust - 16"
Waist - 15"
Waist to hem - 20"
Hips - Free

I bought it for about $130, I would like that amount back, as I only tried it on once.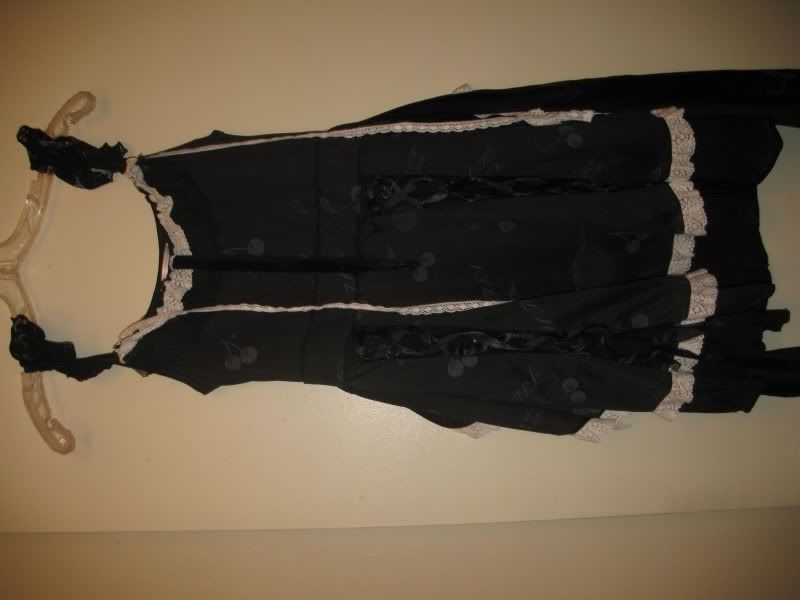 -Close up of the print (front apron part).
-Close up of print on the back, and under the apron.
-Back view.

Please let me know if you have any questions, I'll be glad to take more pictures as needed.

For reference, my measurements are 35-32-42. I'd prefer to sell but I'll entertain trades. If you feel the prices are too high, make an offer and I'll think about it. Thanks for looking!

Edit: Arghhh, I knew I'd forget something. Here's my eBay feedback. Umm, most of it's from buying though.
Is anyone going to look this far back? xD Anyway, I'm thinking I want to get a pair of the "kilt" RHS for the JRR festival. Is anyone interested in going in on this order with me?