My JSK and blouse arrived recently, and today was the pop-culture convention, so it was a good excuse to get dressed up and go into town.


My hair looks epic in this shot, haha. Luckily today was about the one day of the year when it wasn't too windy to wear my hair out loose without getting tangles.



I was disappointed that the print on the bag didn't match the colour pink of the dress.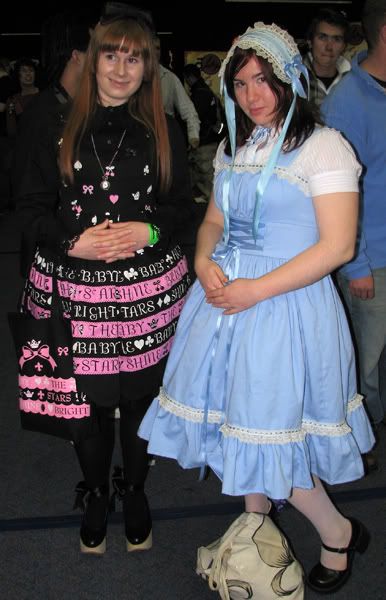 This was another lolita at the con. She made the dress herself, and it was her first try! I think it's really cute, I need an excuse to make a blue JSK for myself now. I look rather devious, but my friend was making weird faces behind the camera.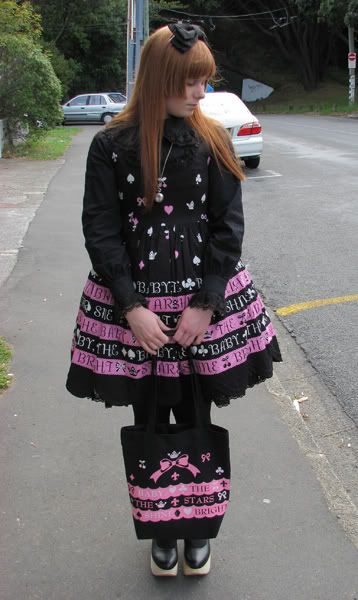 I love my hime cut, especially when I can be bothered ironing my hair out.

Rundown on outfit:
JSK: Baby the Stars Shine Bright
Blouse: Baby
Tote: Baby
Headbow: Baby (it came with the dress, pinned to the front, but it looks too floppy and I needed a black bow for my hair. It's just tied with ribbon to a plastic headband)
Stockings: Random opaque hose. The dress is a little short in the waist (I have a longer torso and the shoulder straps are non-adjustable) so the skirt sits a little too high. Maybe OTK socks would look good?
Shoes: Double Decker
Pocketwatch pendant: Bling (a jewellery chain store in Australia and New Zealand)