Ok, so a while back I was asking how to coordinate a specific ETC blouse for a classic outfit here. There were many good suggestions but I thought
sakurafairy's was a definite winner, and lo and behold, something eventually came out of it:




This was
sakurafairy's design as you've probably cleverly figured out by now. I decided to go with a flat high waist since I was in a bit of a hurry but kept the main silhouette.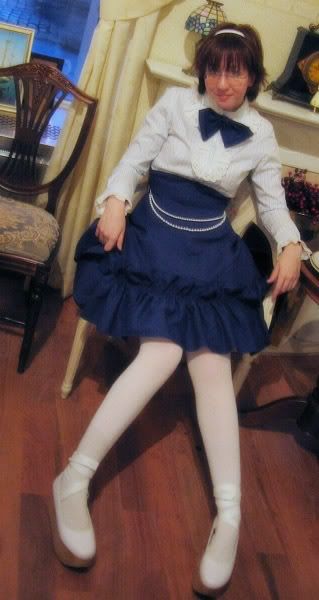 And here's a picture of me lolz. Thanks to bad lighting at the event, this is the best picture I can offer but I think it does a good job of showing off how it came out anyway. I had the pear thingybob made for me by
worms_lair. The skirt is a little bunched up but it is knee-lenght, if a little longer.

Anyway! Just showing off as a sign of appreciation for the help I got back there, so that's all :D