I don't feel like I look fantastic in these photos, but I have to say I did try (light makeup, little blowdry). I wasn't in a thinking mood today, so I just coordinated all black. Let's see what you think!



Hey guys, I look terrible today for some reason! Maybe I should try to get more than five hours of sleep.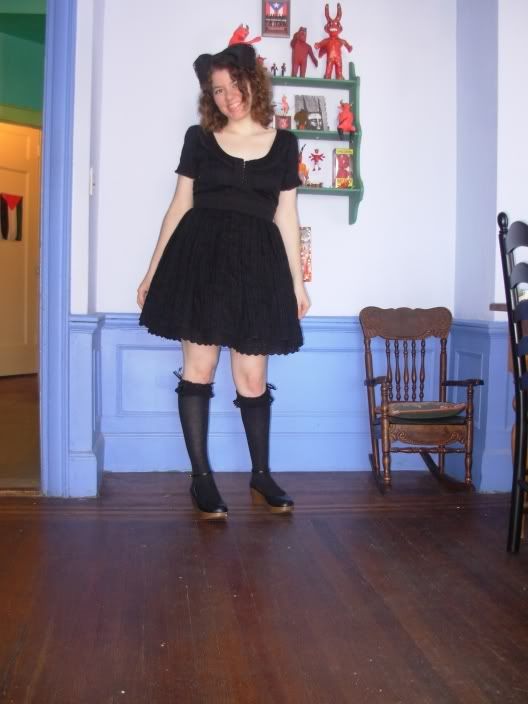 Boring pose.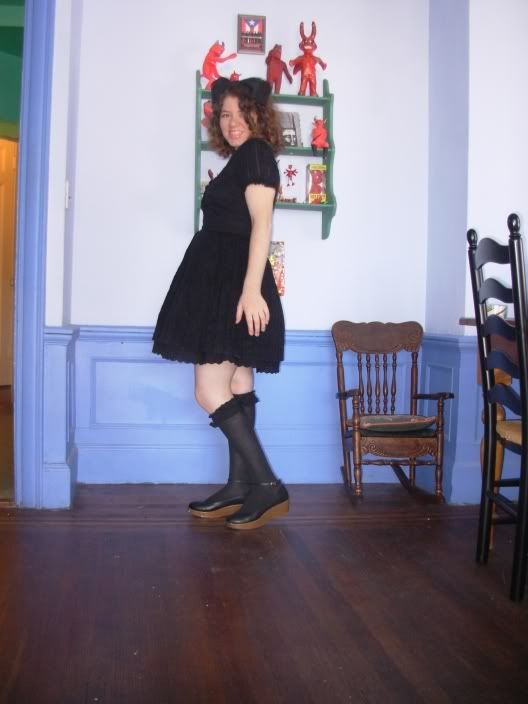 I know, I've struck the exact same pose before, but I rather like it.



This one too, kind of.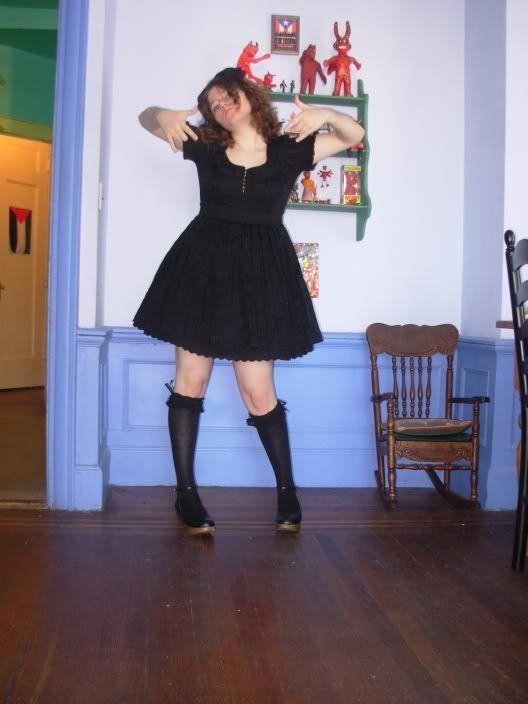 A slightly better
banshee123 pose, although I threw my head back too far and as a result look like I'm on steroids.

The Rundown
Dress: Forever 21
Alice bow: Sold to me by
miyu_sakura
Socks: Baby, the Stars Shine Bright
Shoes: Forever 21
Petticoat: eBay'd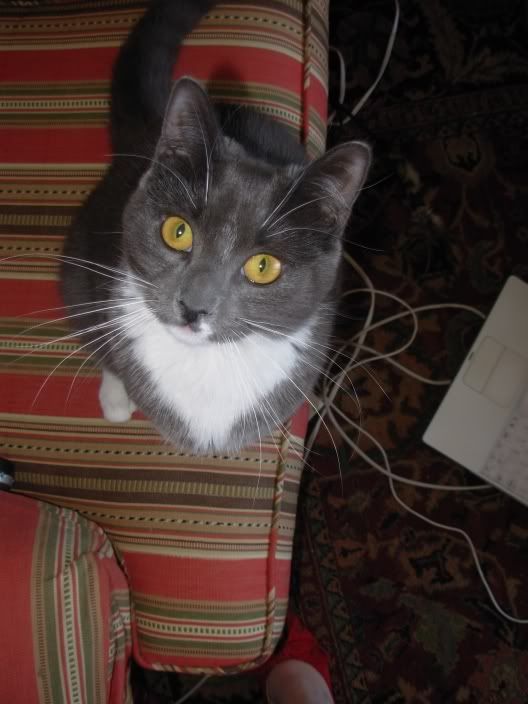 And my fat baby, who I posted to my journal too.

So what do you guys think? It's a little short but not too bad. I want to wear it to the sakura matsuri, but it's black D: and that's so somber, I dunno. Can anyone think of ways to sweeten it up?