Okay, these are items I still have left that I'd like to sell. Anybody that can pay first with paypal will get the item as I need to sell these quickly. I ship internationally, but I most prefer to ship within US because it's easier. But it's fine if you live outside of the US.

*I might haggle a bit on some items depending . . .




Baby the Stars Shine Bright Capelet and Lollipop Set
Price: $46.00
Comment: This capelet is very well made and detailed. The collar has rose stitchings, and a hook and ribbon to tie and rest safely on your shoulders.
The lollipop, I have no clue the flavour seeing as how it's in it's original wrapping. XD It says Baby on it.
Never worn.




Putumayo Alice T-Shirt
Price: $29.00
Comment: Black t-shirt showing the scene of Alice with the caterpillar. Made of cotton. It's a size M, but it's stretchy and comfortable. Good for casual wear.
Worn a few times outside but taken good care of.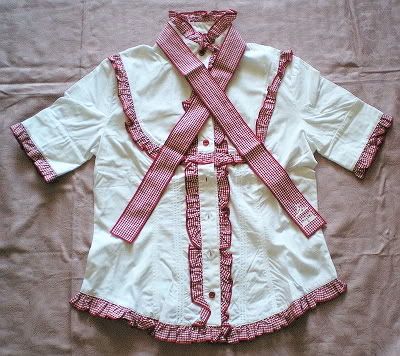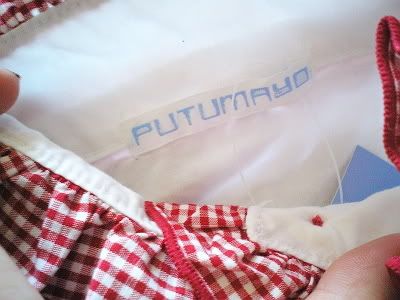 Putumayo Red Gingham Blouse
Price: $50.00
Comment: I tried to sell this a few times already, lowering the price each time. And now it went from $80 in the beginning to $50, a real bargain. But I need to sell this, so please, I hope somebody will like it. Comes with a tie/ribbon to go around the neck. Comes with tag.
Only tried on inside.


Any questions, comment away~! And if you're curious about shipping, please ask with the country you live in or zip code if you live in the US.

Thank you and have a nice day!