This past Saturday some of the Philly lolitas had a meetup at the Morris Arboretum, at a supposed cherry blossom festival. We chatted, we ate food and of course took pictures by the only cherry tree in blossom we could find.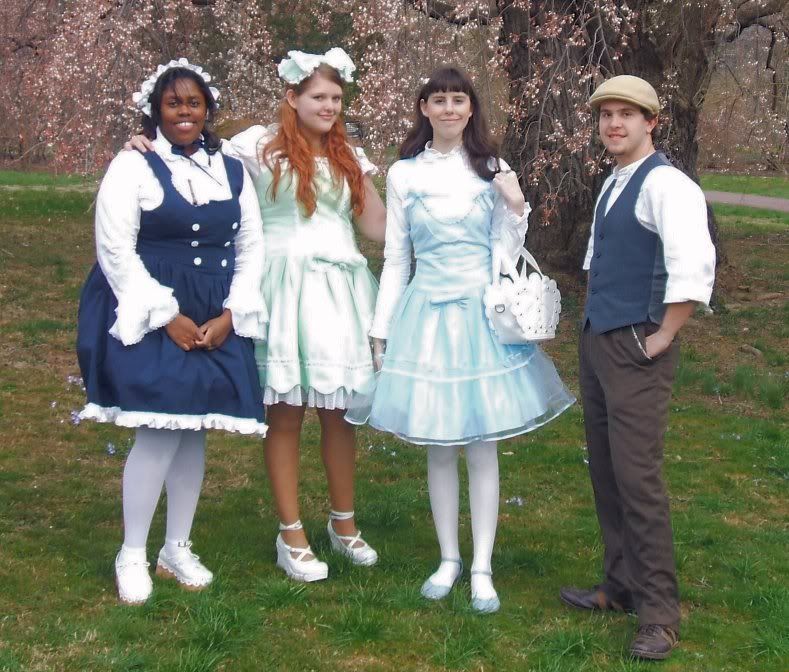 The small group minus Mary's boyfriend, Adrienne (
aachannoichi), Mary (
tropigalia), Myself, and Nick (
tharivol000).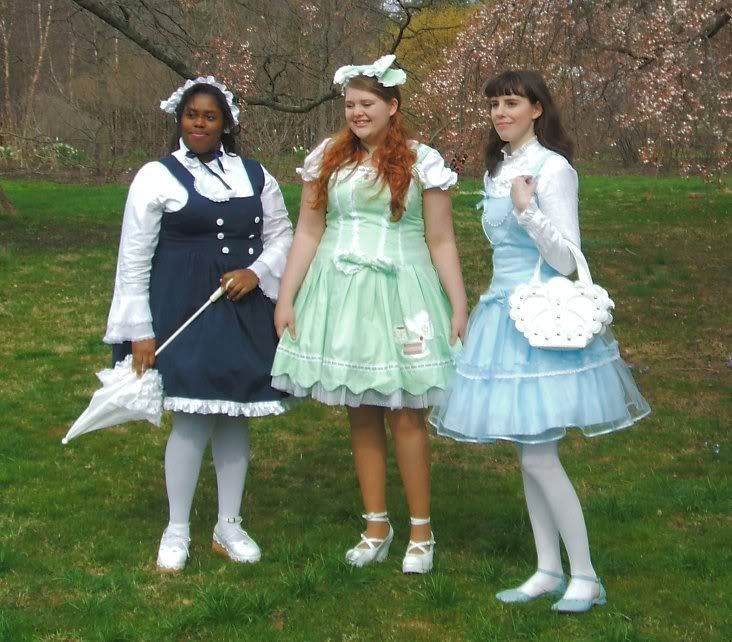 A less washed out picture of us sans Nick.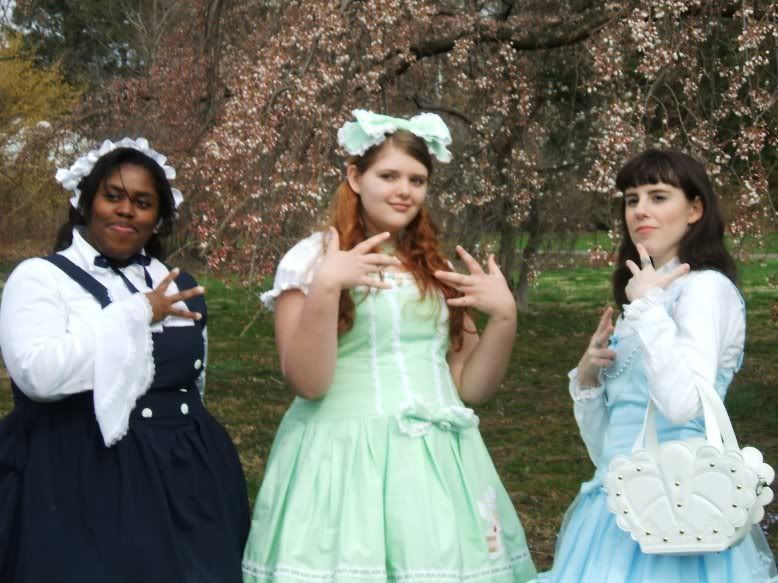 Phila-DELPHIA Lolitas Represent!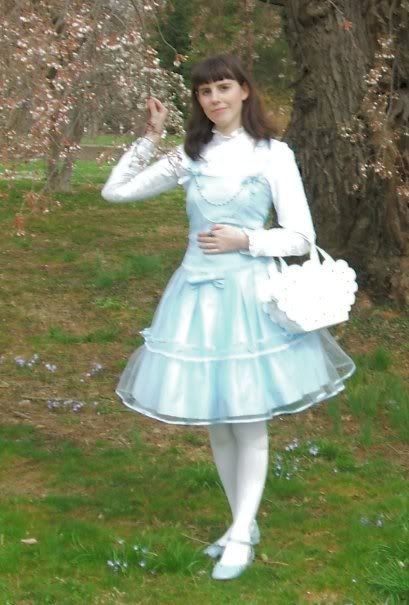 Myself by the "posing twig" This new design of mine reminds me of a lolita Cinderella (atleast in blue), my friend says it reminds him of Judy Jetson XD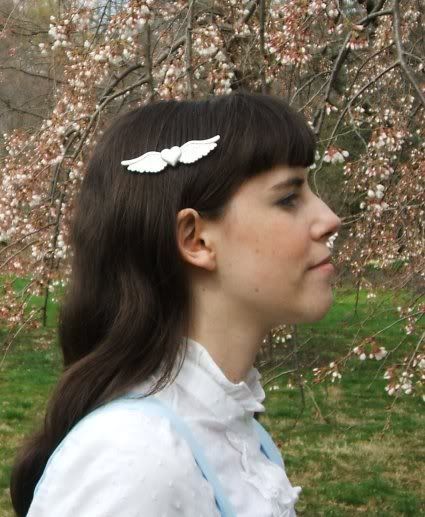 Showing off my cleverly concocted Innocent World hair comb (the heart wing thing was actually a necklace I found). XD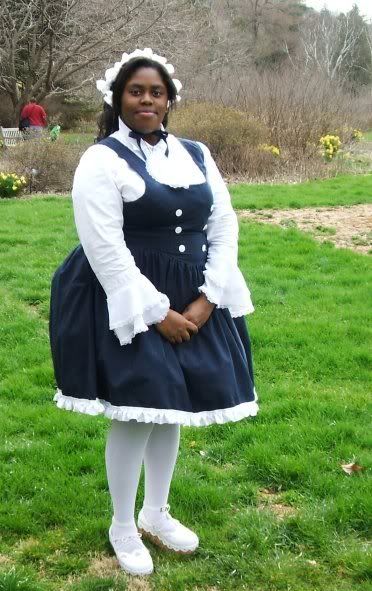 The beautiful Adrienne in a homemade dress.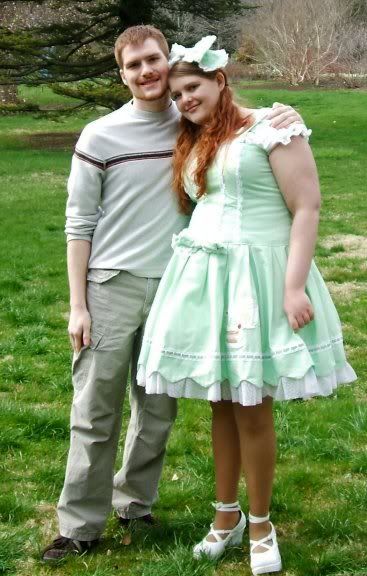 Mary and her boyfriend Micheal (who put up with us lolitas chattering away about dresses and such).