Another day, another moitie photo post from me x3



Headdress: Moitie
OP: Moitie, yes it is that one piece.
Black tights: Wonderbra, I highly recomend them for cooler days.
shoes (not pictured): Ling_lam because Mana says my feet are too big.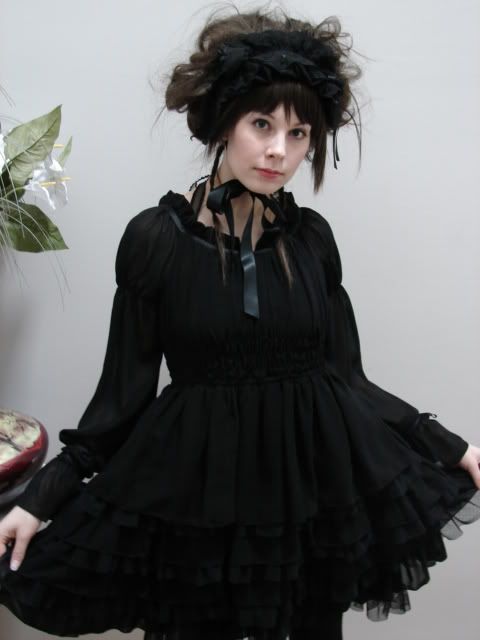 Ah ha yes this is the I have no pannier on pose. This is the one thing I own that I can't wear a pannier under because bloomers can't even save the fact that with the poof it sits like 5 inches above my knee (I'm 5'9 btw)

Back of my hair:


Inspiration: well I tried the whole Manana look with out his make up, or curling my poor wig. So I used the next best thing and did the volumous teasted hair they do in the GLBs. That entire do took less then 10 minutes to style, can be combed out, and is all held in place with 10 bobby pins. And absolutly no hairspray x(! I am trying to keep the wig as long as I can for it'll be a sad day when it dies. I can style that thing with minumal effort into pretty much any just past the shoulders lenght style.

Much like the IW hair here:


(Mary magdalene coat ftw.)

And no photopost from me is complete with out me actin' a fool:


It must be said, Elegant gothic lolitas are serious business.