I bought this on Y!J a few months ago, but alas it is a little too small for me. It best fits a Medium or Small. The fabric and make is amazing quality and is made by the company Rba+1. The pullover looks to be in brand-new condition without wear. There are 2 buckles at the neck along with 2 uneven zippers which are fully-functional. The front is adorned with a very h.Naoto-esque word design and has no wear to it. Fabric is a heavy red cotton-feeling material, and is very comfortable to wear.

I have extensive feedback under animefreak187 on eBay and have also sold many expensive ABJD in the doll community, and can reference buyers at request.

I am asking $60 included shipping for this pullover. You can e-mail me at schuldig@gmail.com or comment here if interested.


Pictures: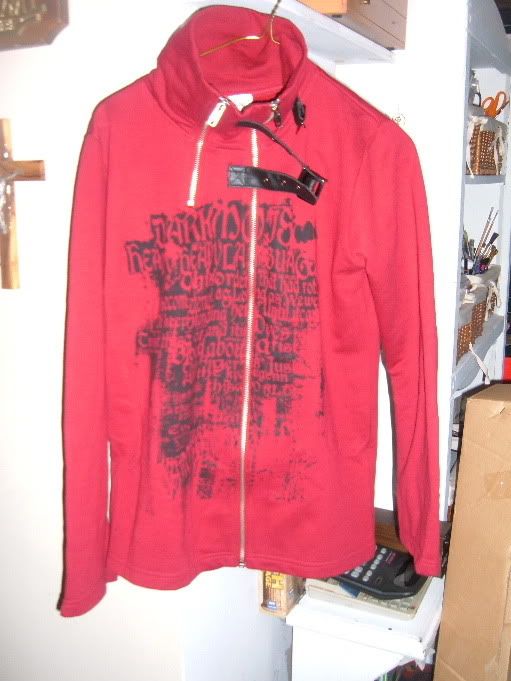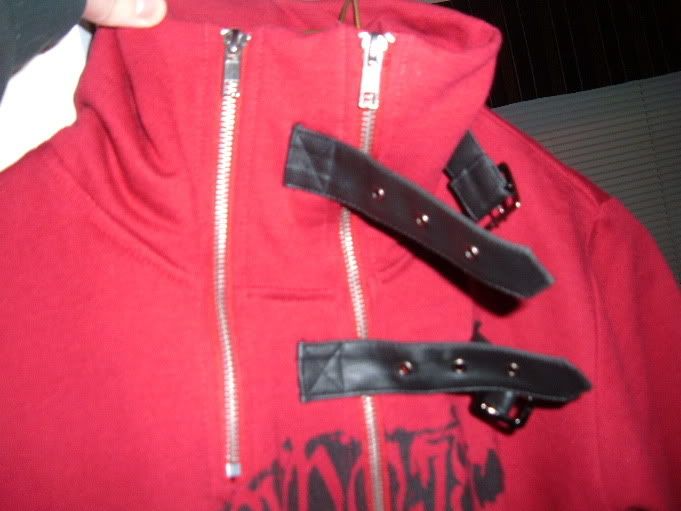 Buckle and zip detailing at the neck.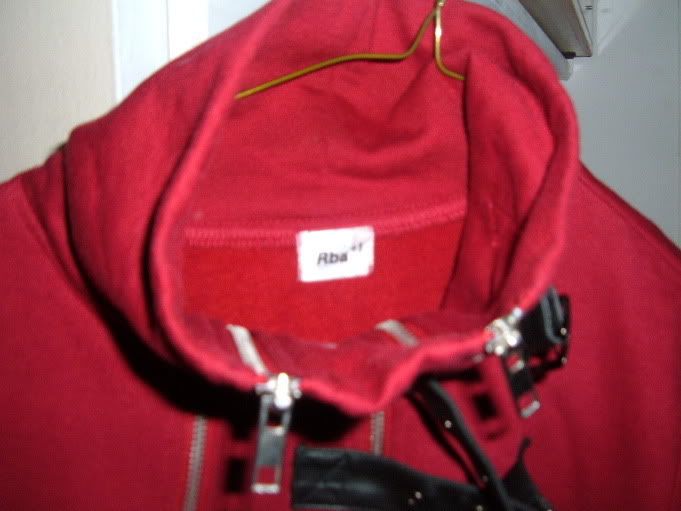 Picture of the tag.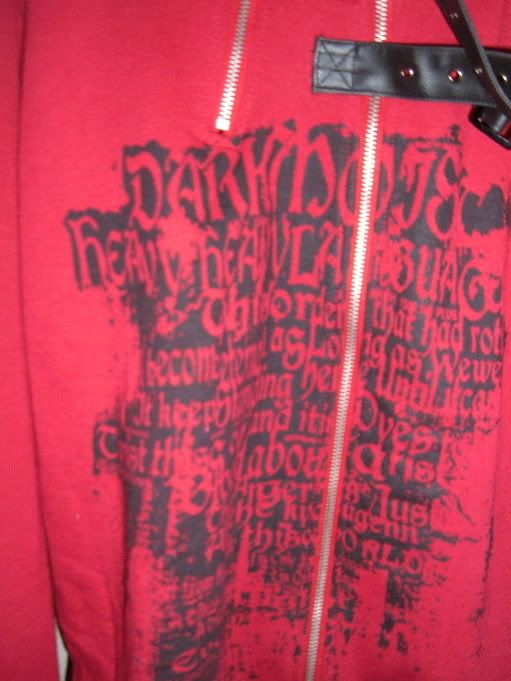 Detailing on the front.