pour_me_coffee is having a fashion show this Saturday in San Diego!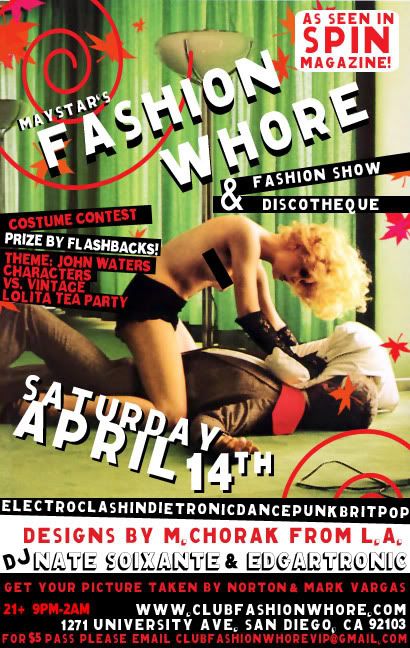 In case you aren't already a little distracted by the flier you might have noticed this isn't going to be your average gothic lolita fashion show! Imagine brand gothic lolita presented in a 1950s vintage style, with a couture edge thrown in for shits and giggles. 16 models will be walking the runway wearing Victorian Maiden, Baby the Stars Shine Bright, Angelic Pretty, Innocent World and more!

The host, Maystar, has already done a fabulous job preparing her usual crowd for what to wear, so it would be perfect to get some local lolitas in the action~

If anyone can make it to support
pour_me_coffee and say hi it would be fab to see you!