As my expressions and poses reveal I am REALLY uncomfortable infront of the camera. I make a horrible model but it's alot of fun anyways.


First up! Valentines day at work! My manager and co-workers get a kick out of it. Personally lolita is rather inconvienent to wear full out as a hair dresser. Specially since I tend to drop stuff alot. So I try to keep it casual since than. White + black color = nervous me

Nuuu, don't take a picture of me! O_O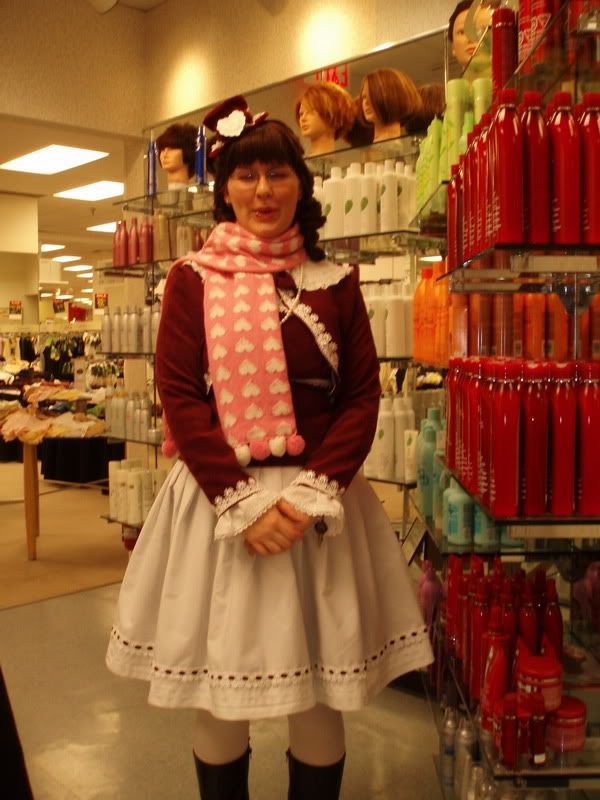 Attempting a smile. Fail.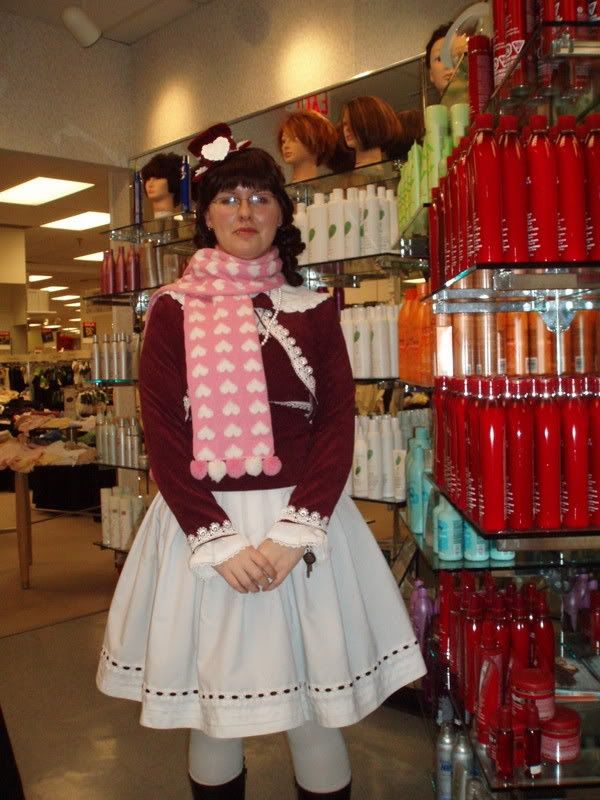 I did better in the mirror once everyone left! Look a REAL smile!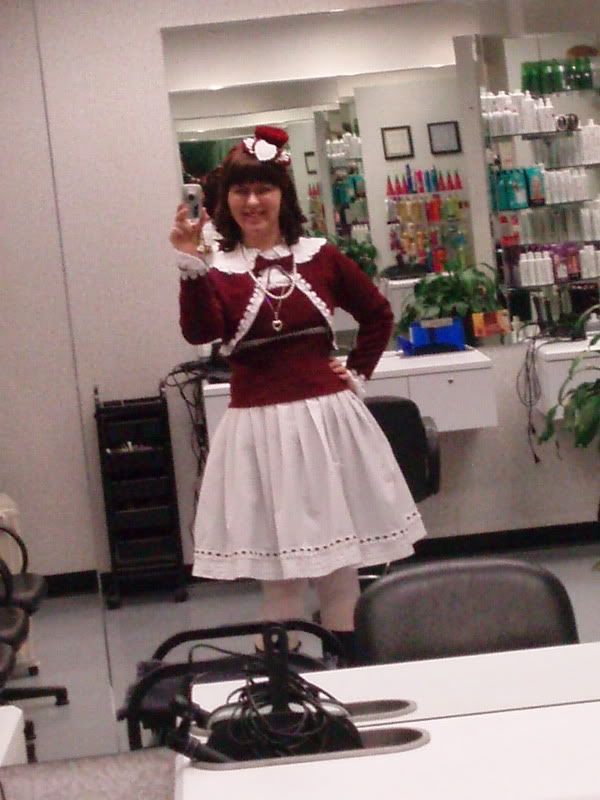 I had other pictures but they looked better on the camera than blown up. So I'll have to try again!

and um PIRATE!
Which isn't loli but um.... it's a pirate?
http://i62.photobucket.com/albums/h81/Ruka_mushi/me/arrrgpirate.jpg