Alright, this is one of the first lolita (or lolita like) dress that I bought from the Shadow Fae site which is now gone. It's been worn which is why the lable is a bit torn otherwise is in very good condition. Also is washing machine safe.

Shoulder: 15 in

Bust: 40 in

Waist: 36 in

Hips: Free

Length (waist to end of the skirt): 24 in

Length (from back of the collar to end of the skirt): 39 in

Here are the pics (sorry if they're bad)-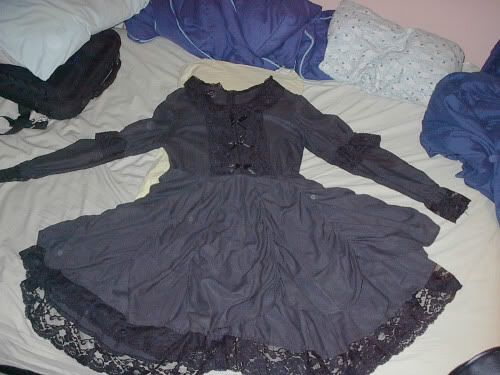 It no longer fits so I've decided to sell it here for best offered price or between $30-70. I take paypal as payment.