DS Official Antenna Shoes w/o Box @ $60(USD) or 7180yen (if it`s absolutely a must, HAGGLE)
I was going to Sunshine City to get myself new Heels (Definitley non-loli but gothic) by KREUZ today when I found these Antenna shoes on sale at the same store.
They`re brand new, but they`re just oldstock that the store`s trying to get rid of.
Edit in: Both are in SIZE L (~24.5 cm 25cm may/maynot fit)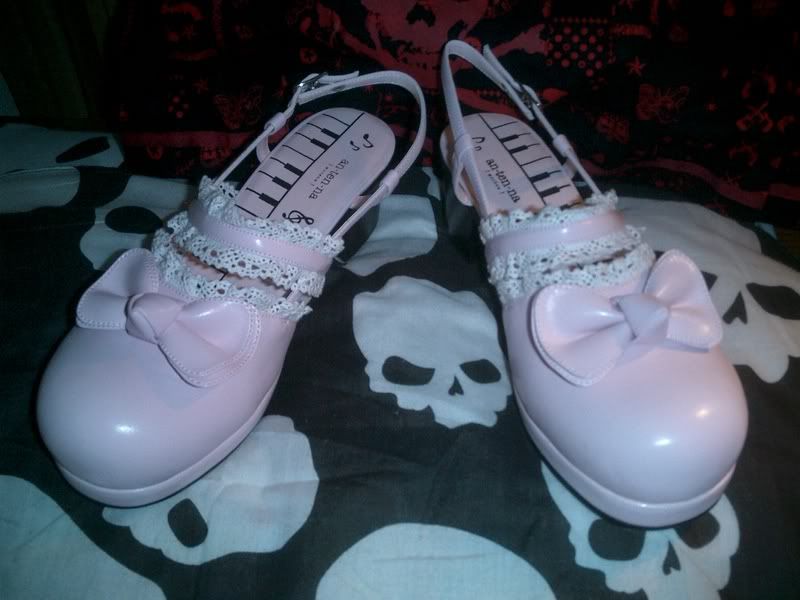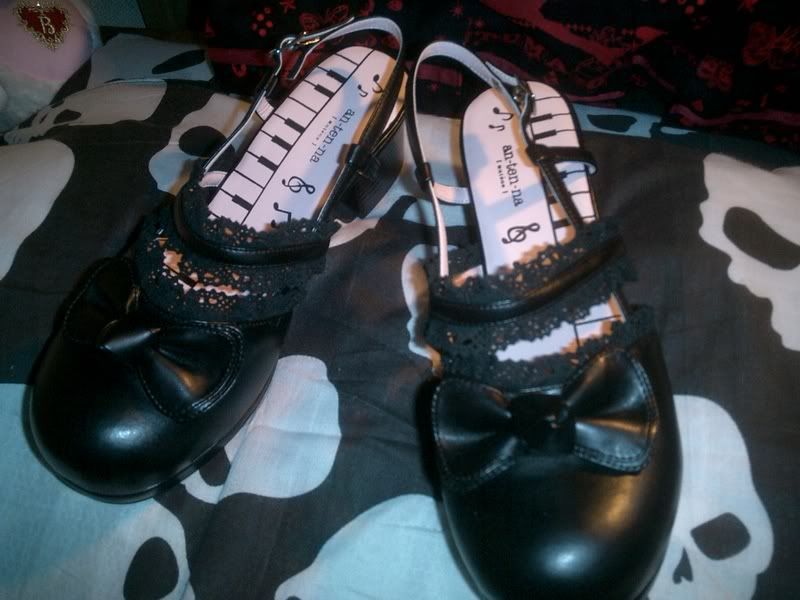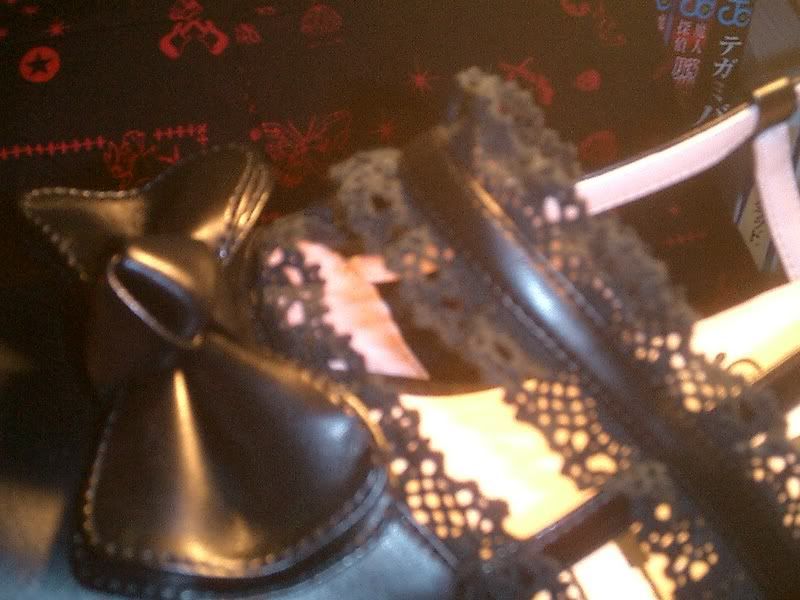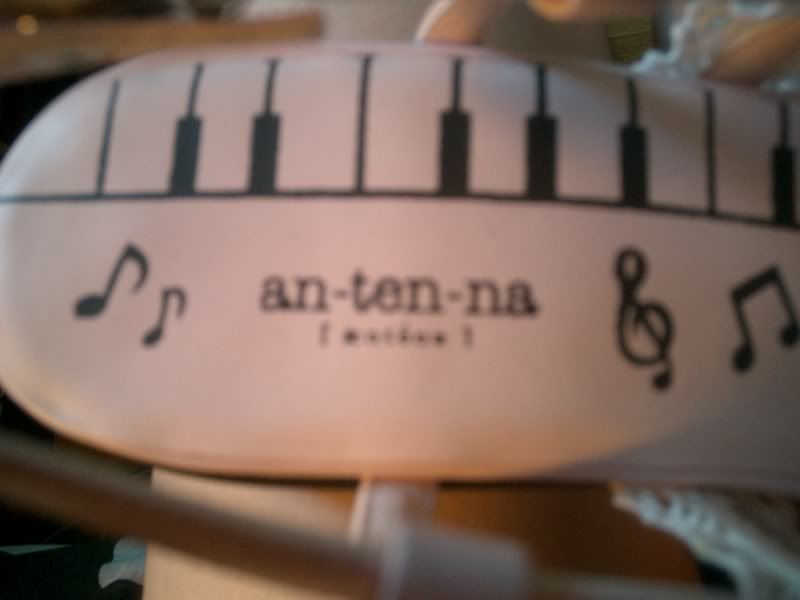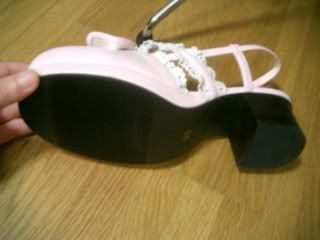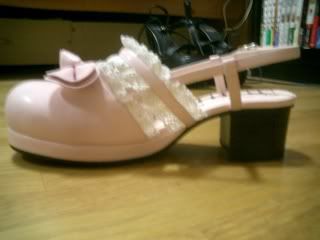 These are originally 9800yen from the original price tag. I got them a bit cheaper since the box was missing from these shoes. (There were lots of Box-missing antenna shoes actually...most of them were the Wa-type shoes but there`s tons of Lolita shoes -wanna try your luck at getting a pair of Antenna shoes (fukubukuro-style!) contact my shopping service :D)
Shoes are approximately 1kg a pair.
I`m shipping via EMS, so:
If you live in Europe, your shipping cost is: 2800yen
If you live in N.America/S.America/Oceania your shipping cost is: 2400yen
If you live in Asia (besides Japan), your cost for shipping is: 1800yen
I can ship via different ways also if it`s a must. (But don`t make me calculate shipping D:)
Shipped directly from Japan.
e-mail me at paranoiadworks(at)t(dot)vodafone(dot)ne(d
ot)jp if rushing for an answer.
DO NOT E-MAIL ME with this for your tracking number since they`re not in my Cellphone D:
Extra info:
Still selling the stuff here: http://community.livejournal.com/egl/8298529.html
and here: http://community.livejournal.com/egl/8538373.html
If people remember that Headdress I made 2 months ago or so I will be selling it soon :3
Edited in Item:
Auction:
Alice and the Pirates Store Novelty @ 10000yen or Best price given in the next 25 hours.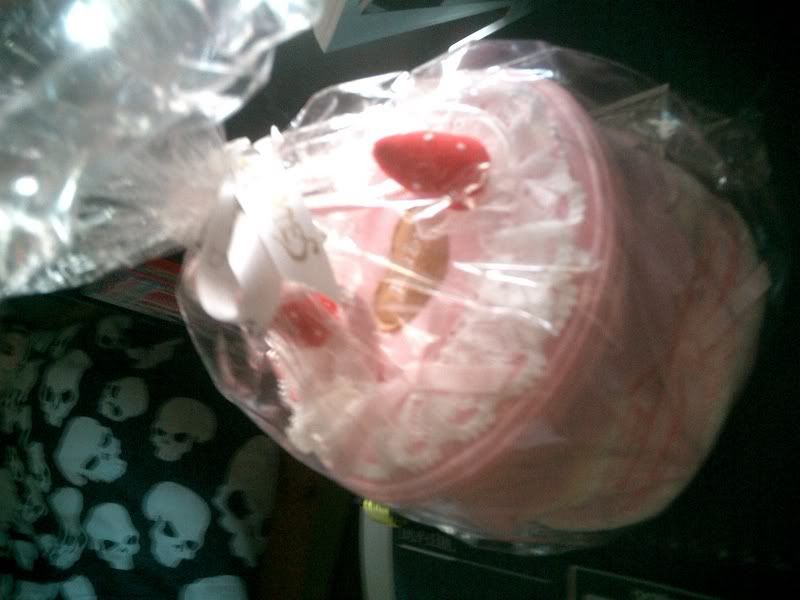 The novelty that ran out REALLY REALLY fast at Harajuku LaForet. (I snagged the last one there because they ripped the cake off the display at the store XD)
*SOLD*
Designs scribble: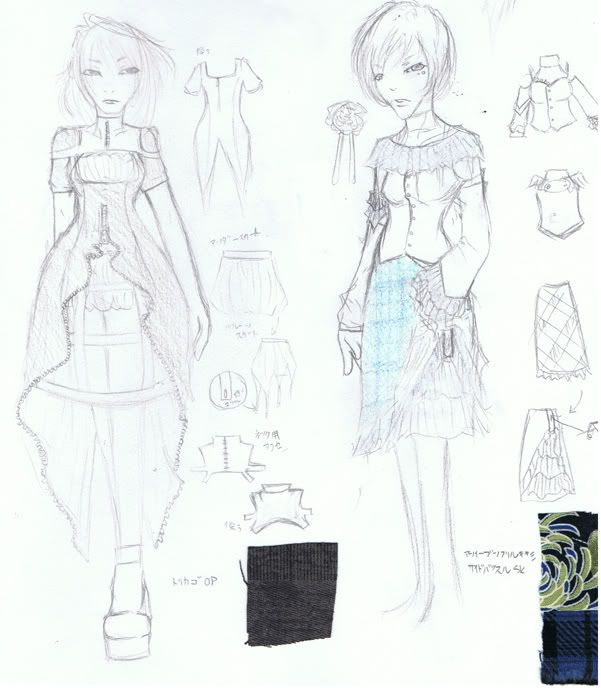 The fabric pasted on the paper is the fabric I`m using for the designs (or so I`m planning). I admit they`re not lolita but more towards the gothic.
On a side note, I found adorable fabrics: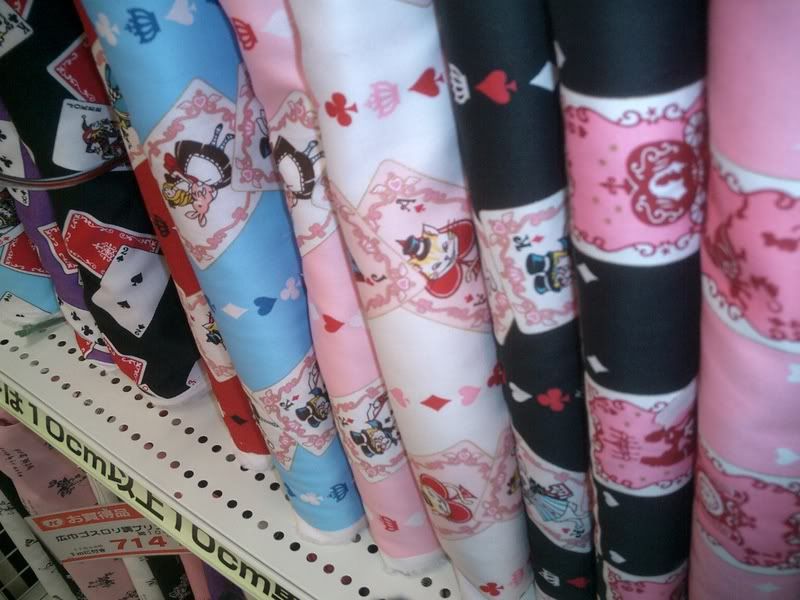 Cinderella and Alice in Wonderland Trup cards, but cannot think of a design so I fear I`ll never buy it D:
edit: It`s buyable through my comission service but fabric costs 920yen a meter, much expensive than the rest of the fabric near it.
Since people are asking about this fabric comission, please read my terms here:
http://junkimports.paranoiadworks.net/
And a little edit to people who use my shopping service:
I`m going to start a point system in which for every 5000yen(Items only) you spend you will be recieving 1 point. Each 3.5 x 2.4 sticker counts as 2 points. It`s in it`s Beta phase and may change terms.
Collecting 5 points gets you 500yen off next purchase.
Collecting 10 points gets you a plate and cup set by Swimmer or 1000yen off next purchase.
Collecting 20 points gets you the headphones from Swimmer or 2000yen off next purchase.
You will have to send the point card to me when you`re ready to use it btw :3
Plate and Cup set looks like the following: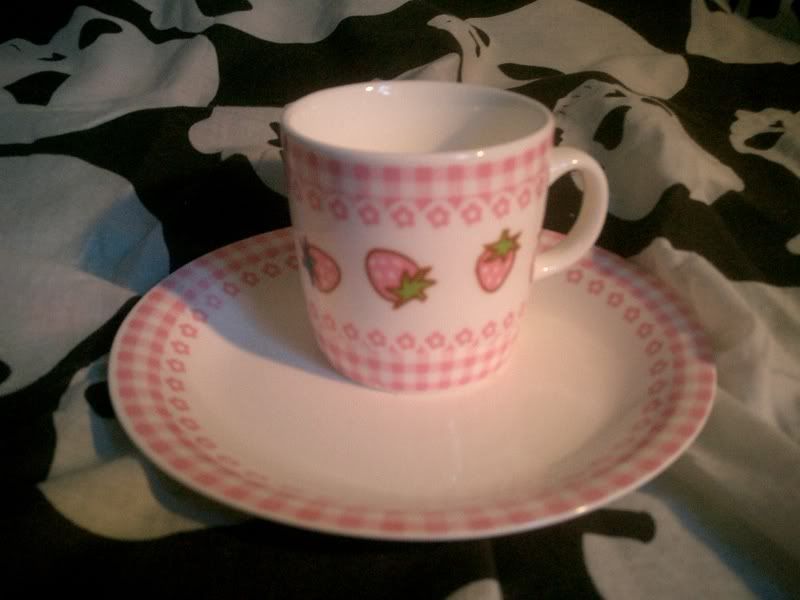 The set`s design will differ from the picture above but the size would be the same.
Contact me if you have bought items before and what (and your name/country too) for a point card. I will send one off to you with your next order :3
For current people:
I`ve sent out all the items which have been PAYED for. Please contact me to get a tracking number ^^;
(I can`t tell people apart ;_;)
Also, my E-mail was having troubles with the mail. If I never responded back to you in 2 days, my server probably ate your e-mail, so please re-send what you wrote. I highly apologize for the inconvenience, and once I recieve your e-mail once more, I will give you every possible way of contacting me (Keitai e-mail(super quick response as long as I`m not dead asleep)/AIM/MSNMessenger/etc. )