Hi all! I'm going to a wedding in a few months and I need to get my hands on a wedding-appropriate outfit. As such I am very open to trades on anything. I ship from Australia, internation payment by paypal only (please add 4% fee), in australia I prefer direct deposit (or meetup in Perth CBD). Please inquire for shipping prices, all prices in US dollars.

IW skirt - $85
I love the print on this but I simply have nothing to coordinate with it. Max waist about 26"


I would wear this to the wedding if I had a matching blouse and socks. Ah well.

BtSSB jsk - $100 ono
I bought this off someone in the comm a few months ago but it is a bit too short for me. Max bust is 36" max waist 30", 36" from top of shoulder to the lace at the bottom (this can stretch a little). I listed this for sale about two months ago but the person who wanted to buy it never got back to me.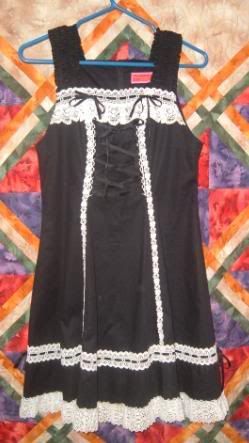 Meta White Crown Parasol - NWT - $30
http://www.metamorphose.gr.jp/onlineshop_eng/misc/106412030029.php?ssid=132e2118107311122052



Meta White two tier bloomers - $30
Worn twice, in perfect condition. After I bought these I made my own that I prefer wearing now.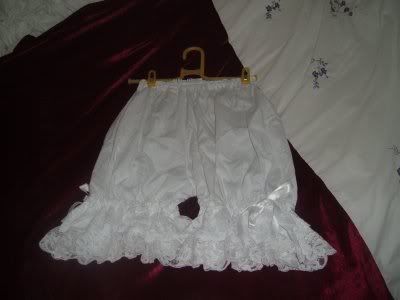 Please comment if you would like more photos of anything.