Hello. I'm selling the white Meta blouse that came in the summer 2006 lucky packs. There's nothin wrong with it. It's just that my bust is too large to not have uncomfortable and stupid gaping in the front. There is no damage or stains or anything as far as I can see. It's been worn a few times and I just used machine wash cold/delicate to wash it. It's a bit wrinkled as you can tell from the pictures, but I don't have access to an ironing board, so I apologize for that. It is in definite need of ironing.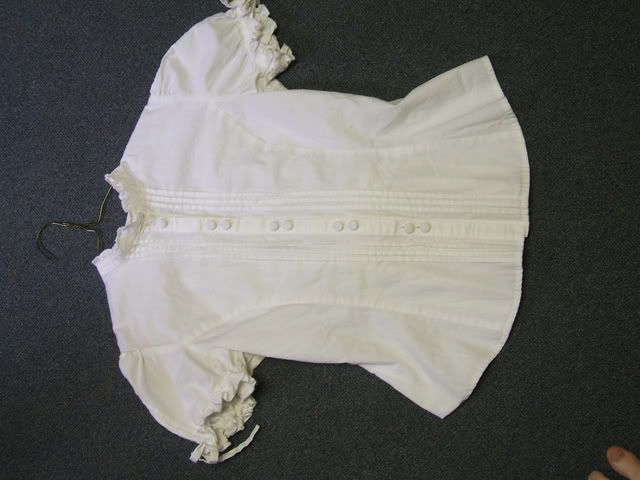 Please ignore presence of toes.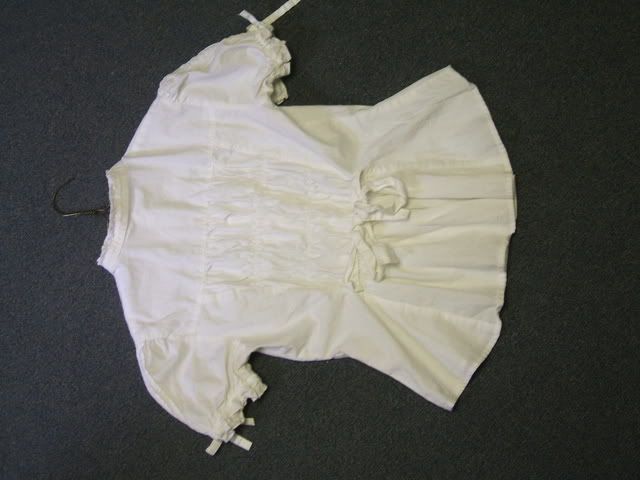 Bust: nothing over 35". That's what I have and I already have some gaping. Not recommended.
Waist: Site says it could go as high as 38, but not sure about that. An average of 30" though.
Length: 21.5"
Price: Bought for 90. Would like 70 dollars shipped within the U.S.

Second is a skirt "tester" that I bought from Applesugar. The print/fabric is pretty awesome. But again, don't wear it often. It also has bustle-y open black part in the back as you can see from the pics.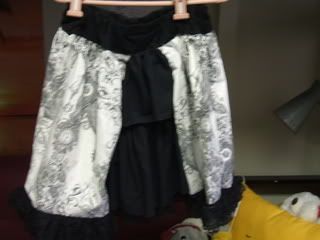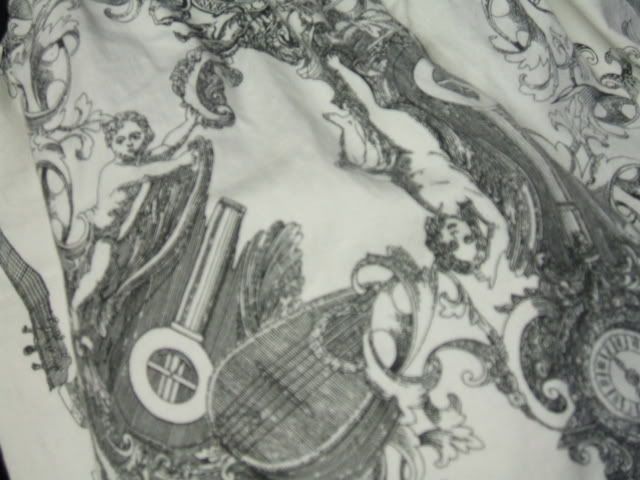 Pictures from Applesugar:
http://www.californiacosplaytimes.com/copper/albums/userpics/10004/normal_EGL-012006-040.jpg
http://www.californiacosplaytimes.com/copper/albums/userpics/pmgoth/normal_PICT5553.jpg
(model in these pics is 5'9")
Waist: Up to 30" (elastic)
Would like 15 dollars. This includes shipping within the U.S.

I accept paypal and possibly postal money orders. I have 100% positive feedback on ebay under "longscar" though not many sales under my belt.