Sakuracon in Seattle, WA - April 6-8

Lolita panel!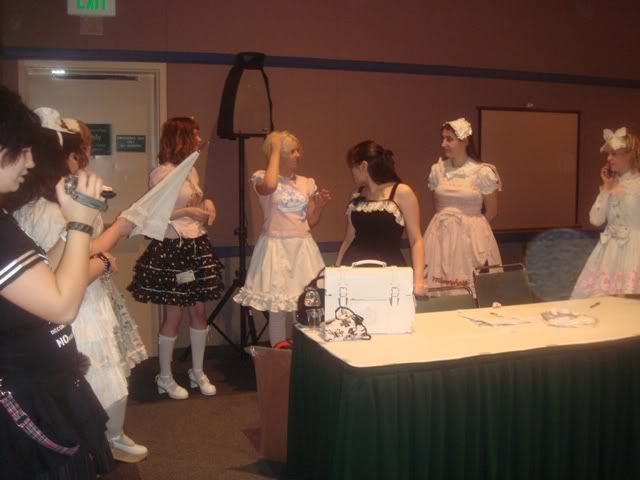 getting ready



Alice: "HERRO WELCOME TO RORITA PANEL DESU"



"lolita is not cosplay. or porn. especially not porn."



"if you were hoping for scantily-clad underage girls, this is not the panel for you"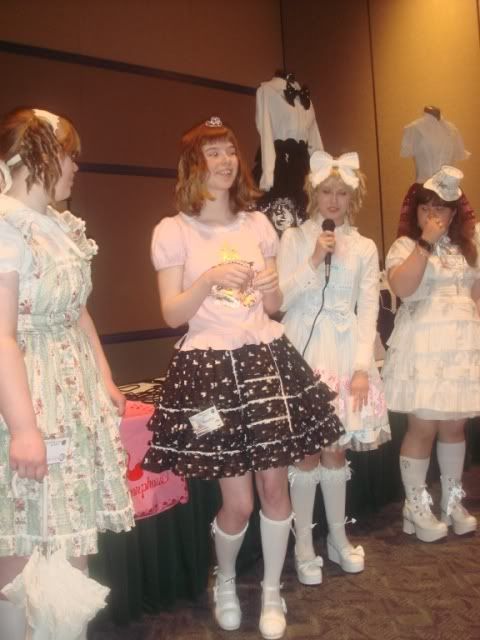 "a bell shape is very important"


vanilla_loli the gothic lolita (slash bunny girl)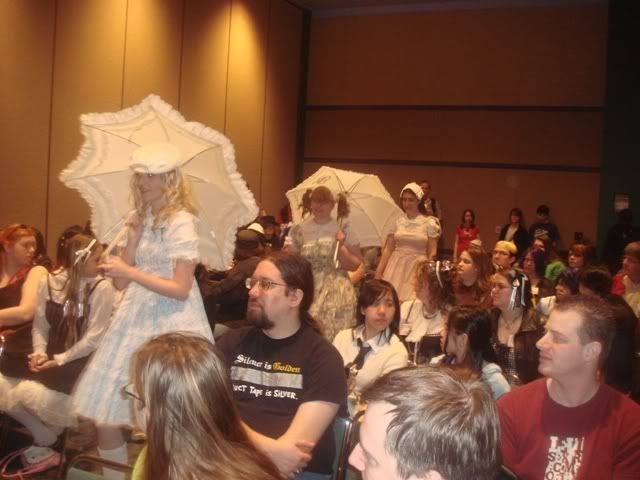 sweet lolitas:
swdpunk,
lolitallie,
kia_chan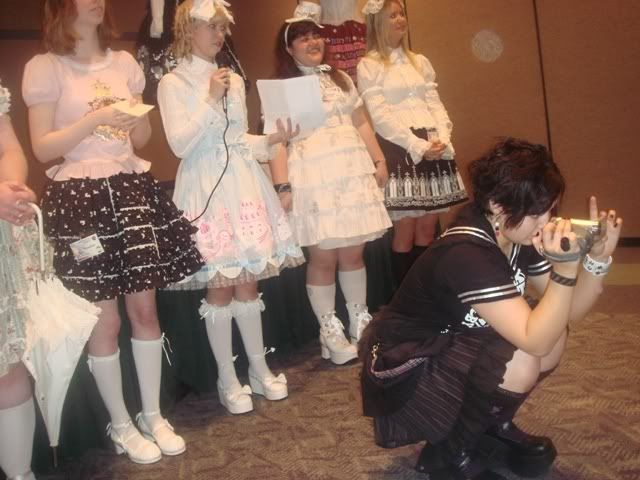 punk lolitas:
fickle_creature &
serena_skylark (in white)



i don't remember what i was saying but LOOK! twinkle mermaid ♥



"lolita is serious business"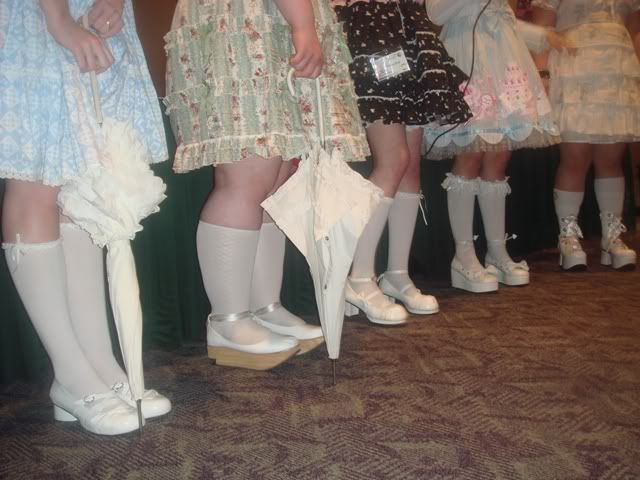 white shoes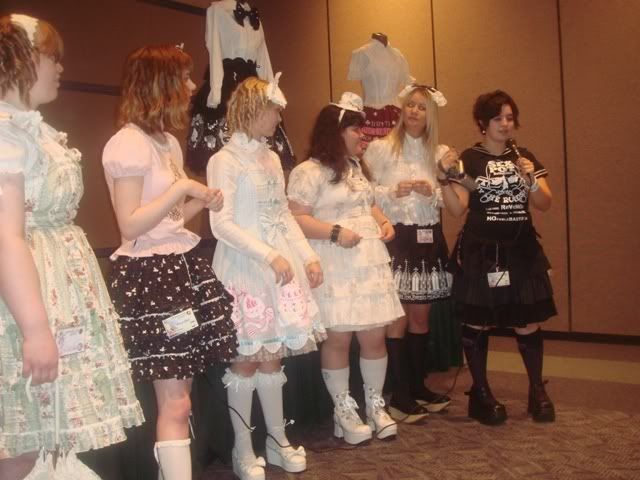 we be talking about something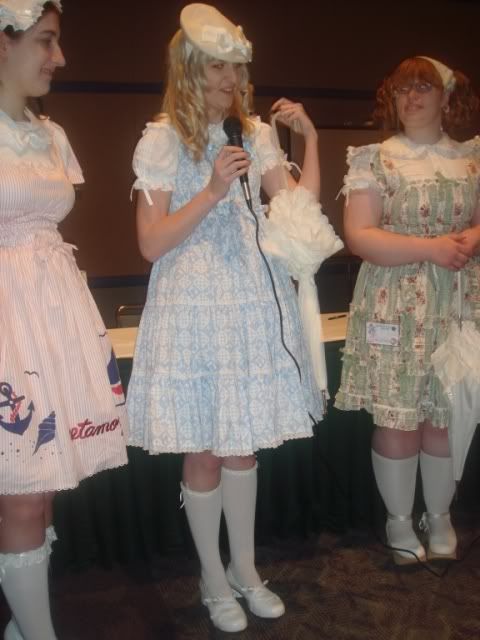 Victoria on sewing: "PLZ don't use cheap lace ;_;"



we're collectively chargin our lazurs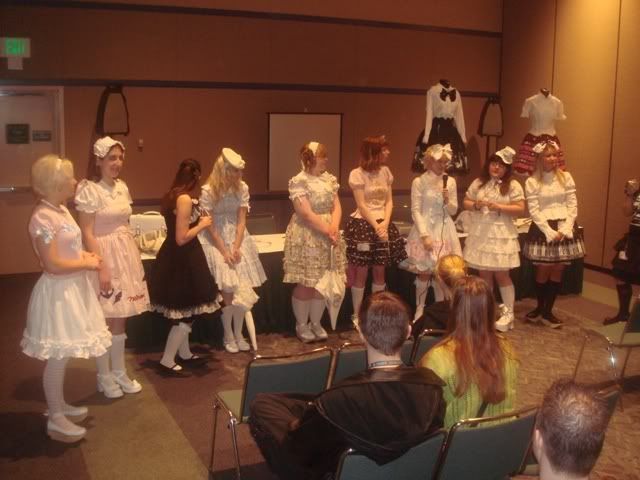 "3 inch long mini-skirts are not lolita"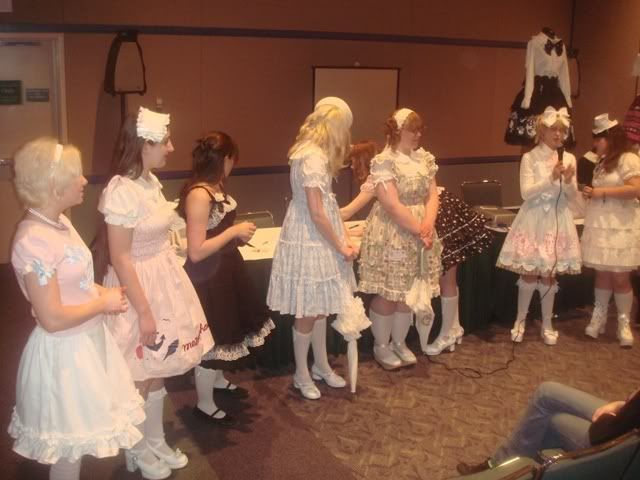 is it can be craft tiem now plz?



our cute sock topper volunteer



take lace, thread ribbon through, tie. VOILA! lacey socks can be yours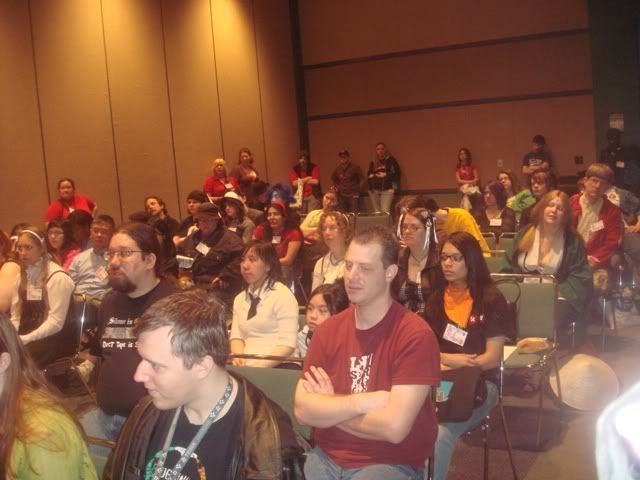 audience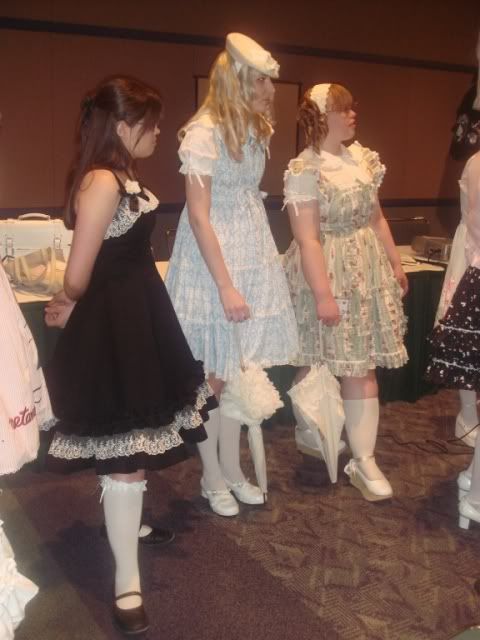 finally a good picture of
clarice in her MM replica. lovely!!



how to tie a bow on your skirt. seriously i still fail at this ;_;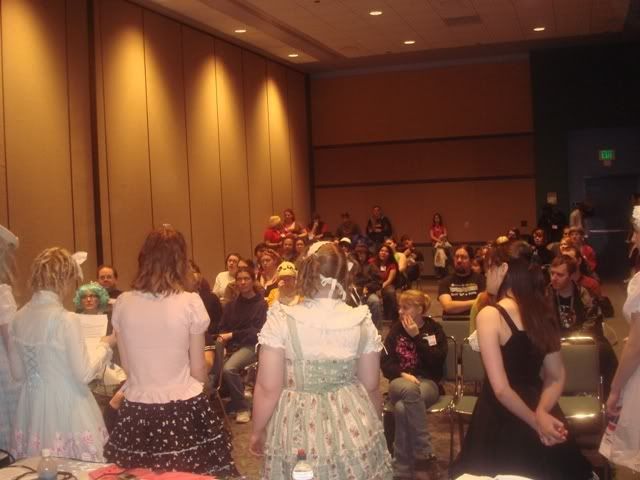 moar audience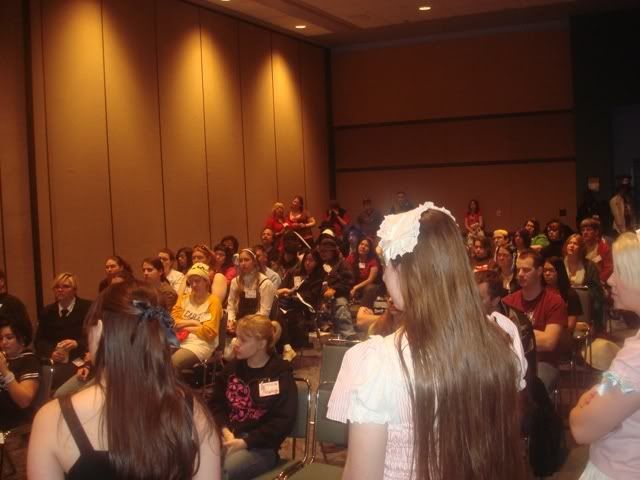 and more. i think there were about 50 or more people


saabisu is showin off her brand bag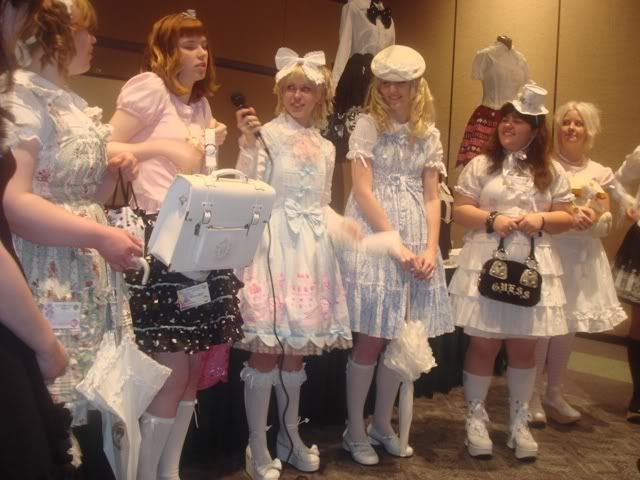 "i be frillin with this"



"a nice parasol makes a great accessory"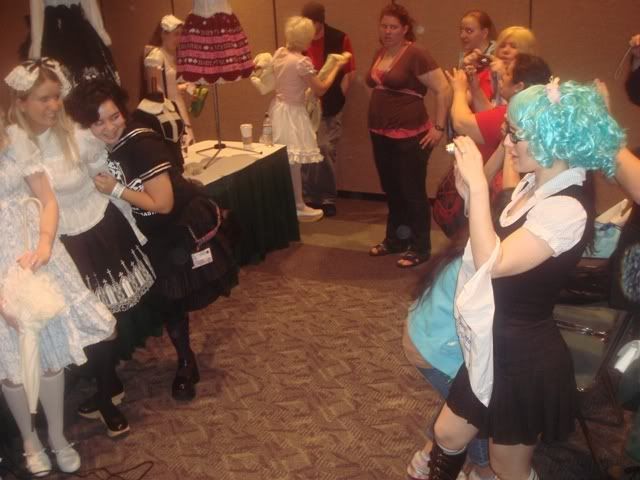 pictures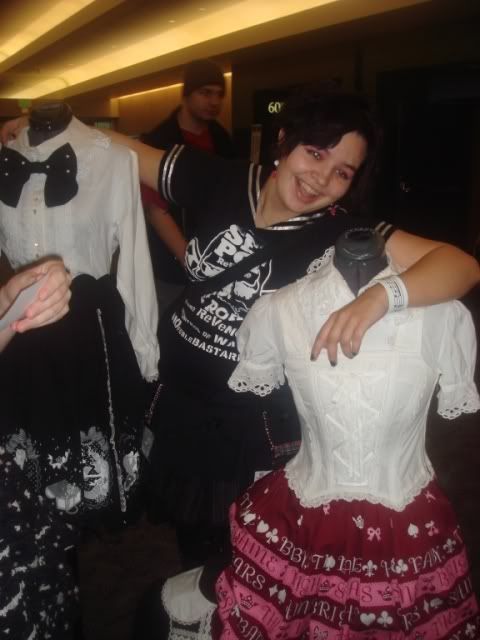 hanging with the dress forms



lolitas 4 liiife



brandwhore extreme



rocking the bunny skirt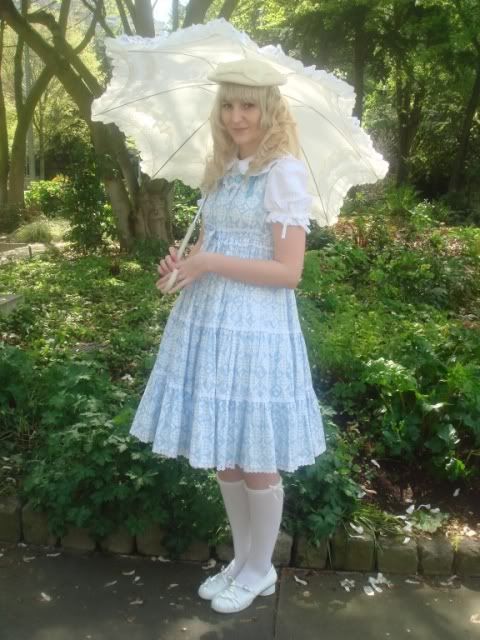 and miss Victoria is picture perfect as always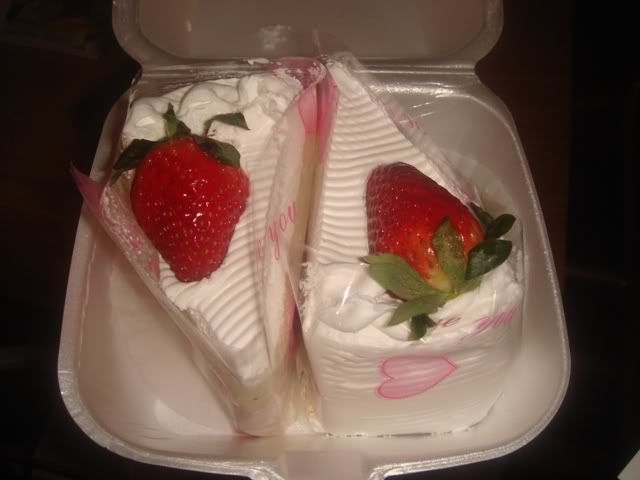 ♥ strawberry cake is the perfect end





outfits breakdown~


maetel9
headbow, blouse, jsk, shoes: Angelic Pretty
socks: Meta
bag: Vivienne Westwood


swdpunk
blouse, jsk: Meta
beret, socks: Baby
shoes: Montreal


saabisu
cutsew, socks: Baby
skirt: made by
clarice
shoes: Montreal


vanilla_loli
headbow, blouse, sock: Baby
skirt: Moitie
shoes: Montreal


serena_skylark
dress, minihat: h.naoto
socks: Meta i think?
shoes: Leche


lolitallie
headdress: Innocent World
blouse, jsk: Meta
shoes: Montreal


clarice
jsk, bolero: MM replica she made herself


sisterite
cutsew, socks: Meta
skirt: made by
swdpunk
shoes: Montreal


fickle_creature
cutsew: Sexpot Revenge
skirt: handmade


kia_chan
cutsew: Baby
jsk: Meta
shoes: Montreal



other than the panel, we met a totally cute girl in a red velvet Baby JSK from Vancouver BC. if you're reading this, hi!! :D
also, we ran into a reporter for a woman's magazine who might write a whole article about us and lolita fashion. huzzah


if anyone attended and has pictures/feedback on the panel, please comment! thankyou