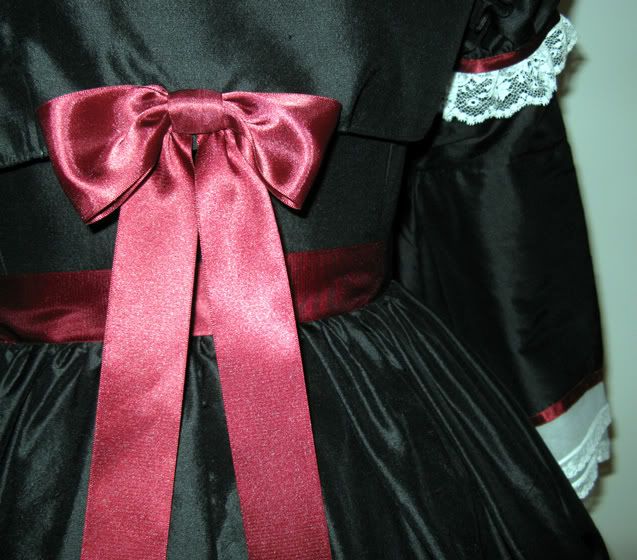 EDIT: The fabric is 100% silk dupioni. Please do not confuse this with cheap satin. It is very highly reflective in photography I guess, but quite matte, with a deep sheen in real life... Its expensive, crisp quality material with a nice hand, and you could buy 10 meters of cotton broadcloth with what you pay for one of this fabric.

.



A while back a lovely girl approached me about making her this dress: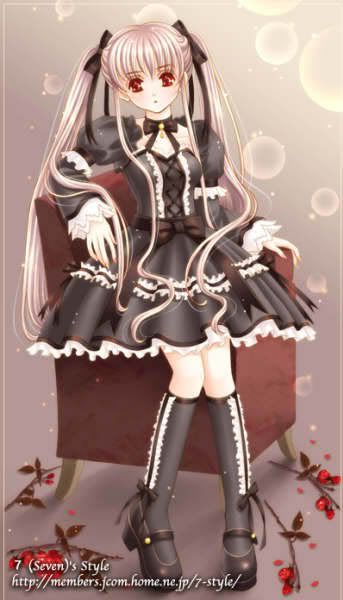 Instead of making it a dress with long sleeves we decide to make it a strapless dress and shrug set.
It is made from silk dupioni, really nice French cotton lace, and satin ribbon in different widths. The bodice is fully boned with spiral steel bones, lined and interlined.




Here it is with the shrug:




Here you can see the front and back with out the shrug: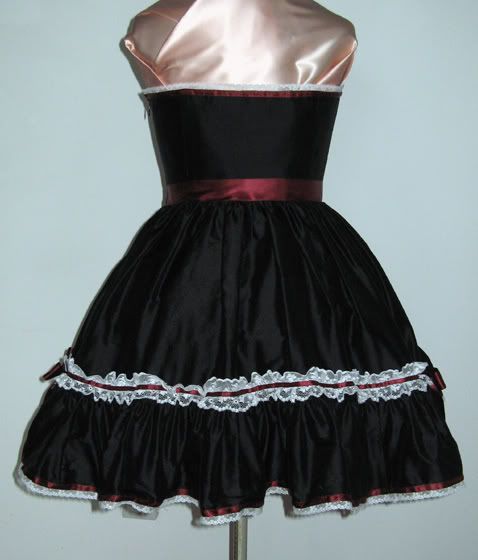 And some detail shots: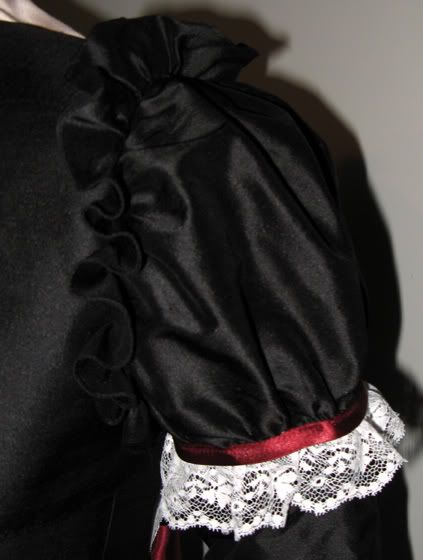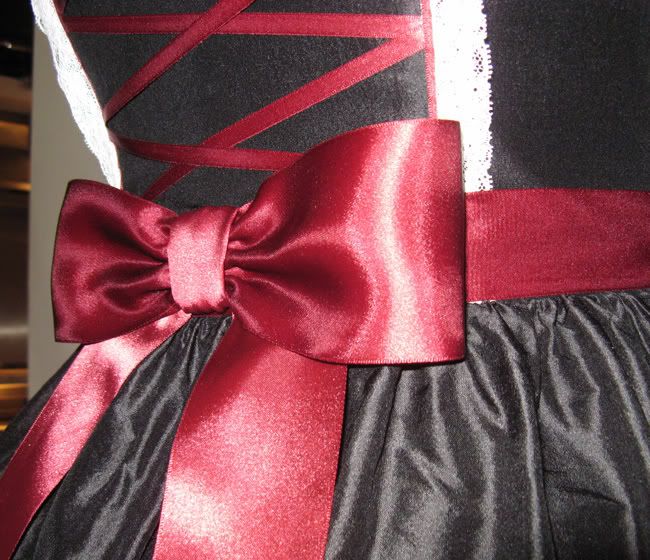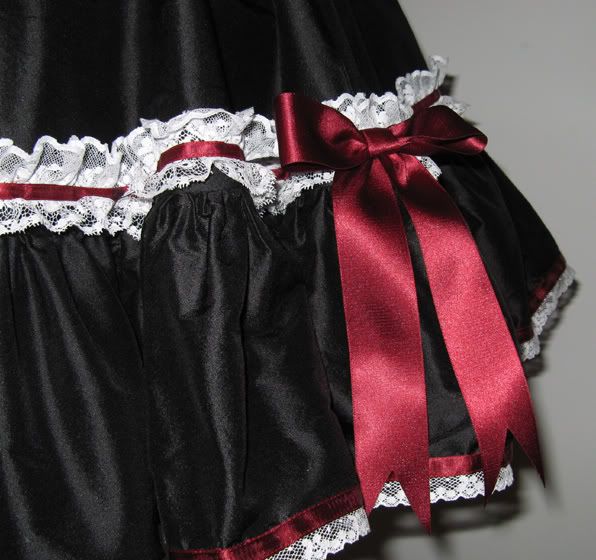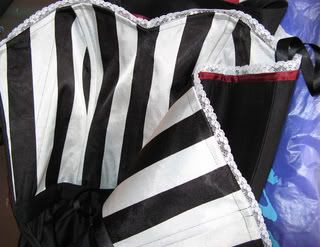 Hope you like it!