I wore my pink easter JSK that I recently made to school today. Here are 11 pictures.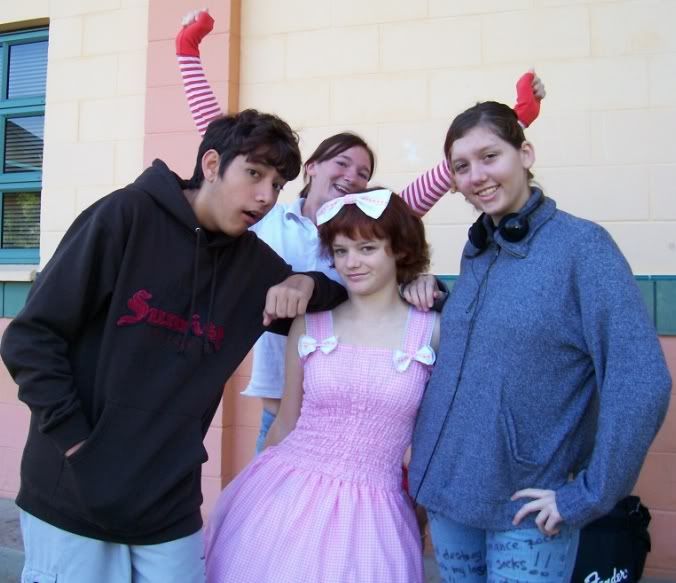 I'm so short. It doesn't help that my friends are all tall.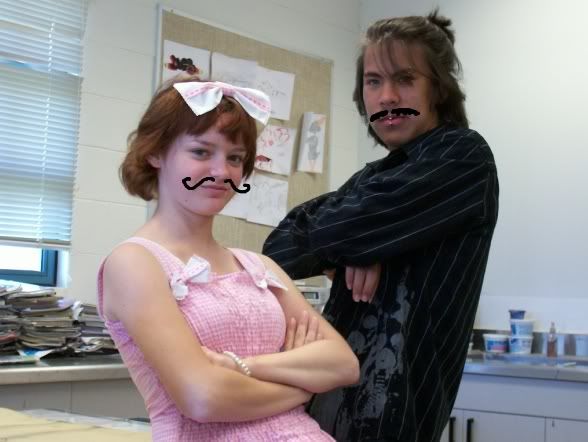 DON'T MESS WITH THE MUSTACHE GANG. PINK FRILLY GIRL AND GUY WITH A PONYTAIL WILL BEAT YOU UP.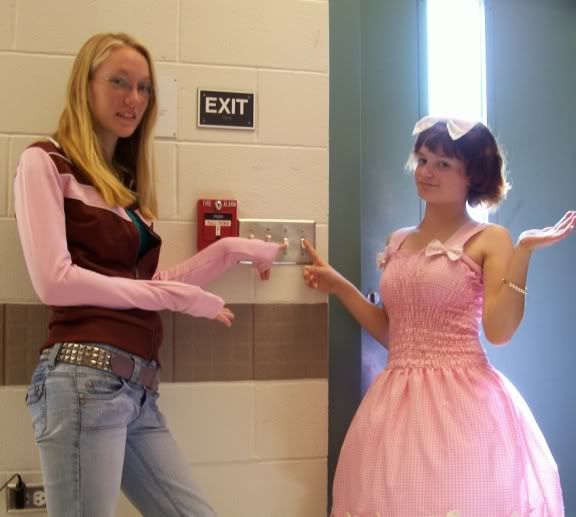 Lights please.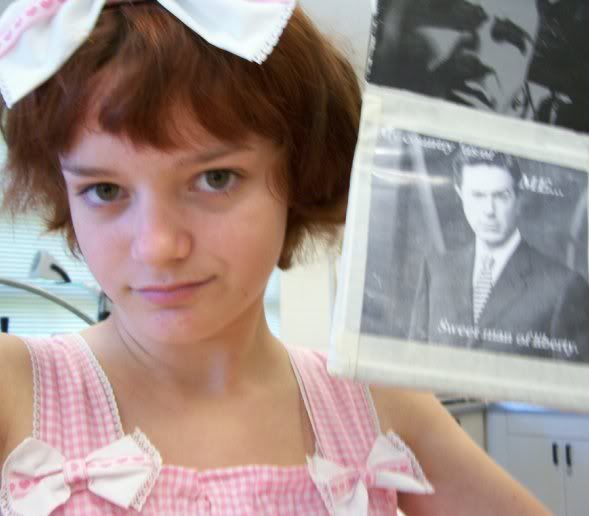 Me and my history folder. Stephen Colbert is so lolita, right?






This was taken on accident, doesn't it look neat?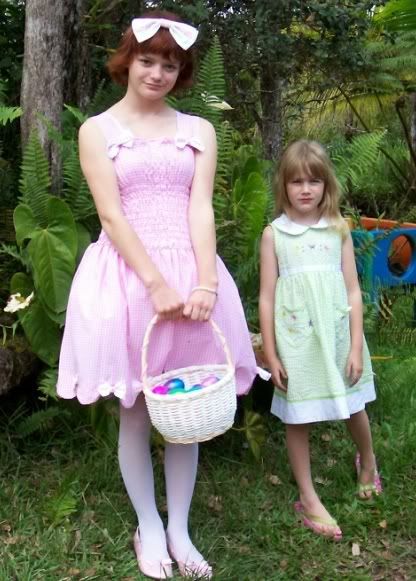 My half sister and I sorta match!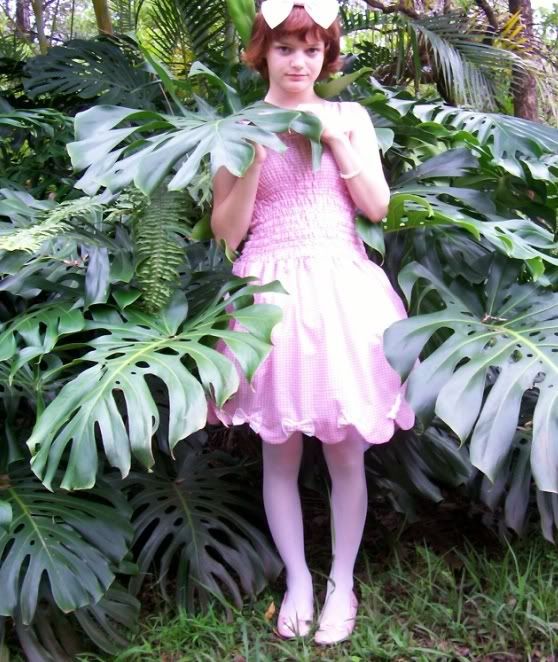 My mom has all sorts of weird plants in the yard.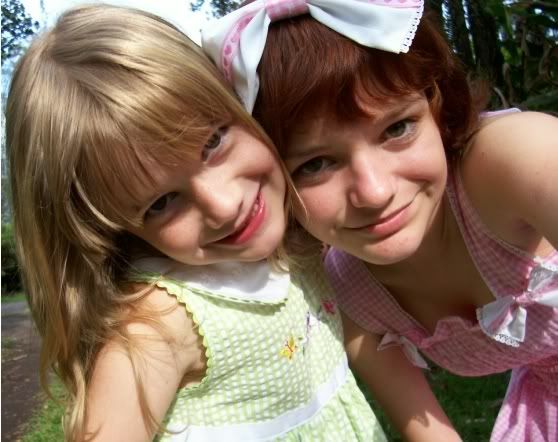 Aww.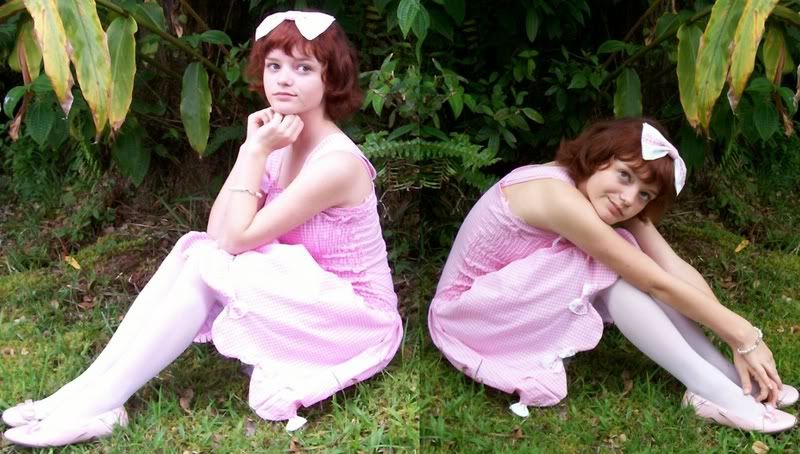 My sister looked at this picture and was very confused. "WHY ARE THERE TWO OF YOU?"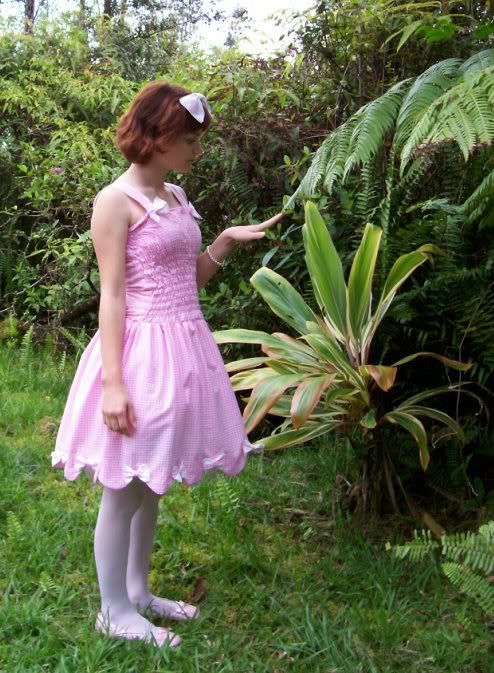 A fern! How curious.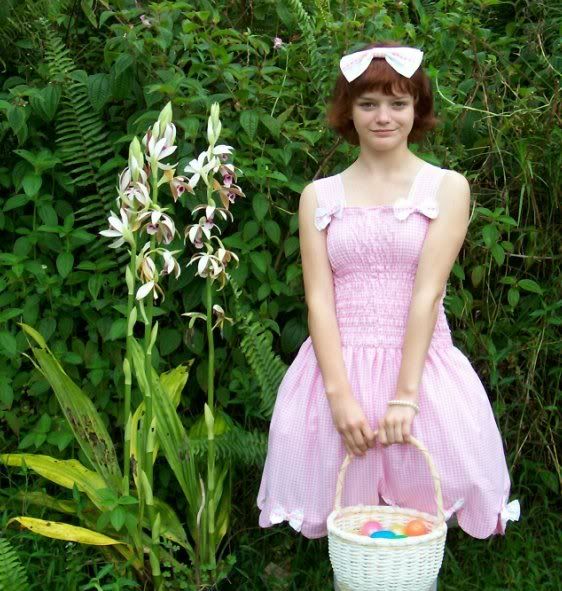 Thanks to everyone who helped me with deciding on what to put on my head. I think I've lost the hat, I tore my room up looking for it and it didn't turn up. :(

EDIT: For those of oyu who were wondering, the mean lady at college didn't show up to class.