So, I'm almost finished with my pink easter dress. I'm planning on wearing it to school tomorrow. However, I don't know what to do with my head. I'd appreciate some help.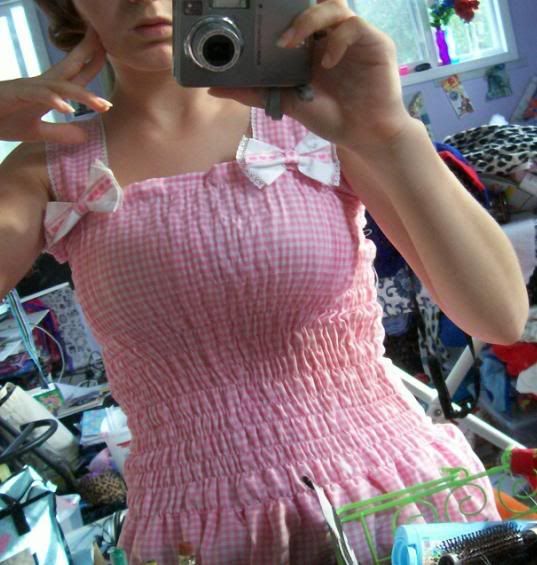 Here's the top part. First time doing shirring! I don't have a full picture because the skirt isn't quite done, and my petticoat is in pieces because I'm replacing the waistband. The bottom is scalloped and has smaller bows like the ones you can see right now. Sorry about the disaster zone of a room I have. And the OH SO MYSPACE photo.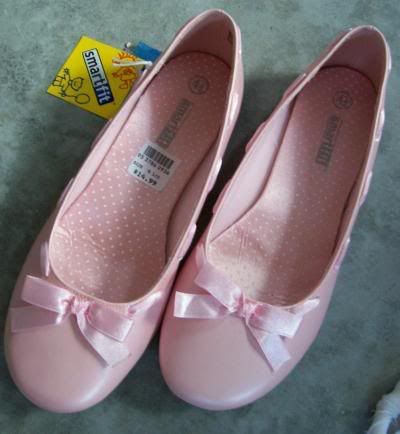 I'm wearing these shoes with white stockings, FYI.

Okay, so, my problem is that I don't know what to put on my head. I could pin small bows LIKE THIS: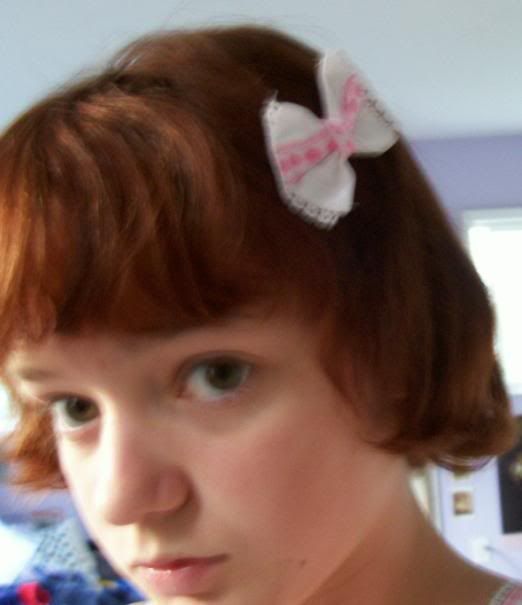 Or I could make a large bow (not head-eating size, though!) or have a just a ribbon or something. I also have a straw mini hat with white lace somewhere. What do YOU, the viewer at home, think?

Here is what my hair looks like usually, for reference: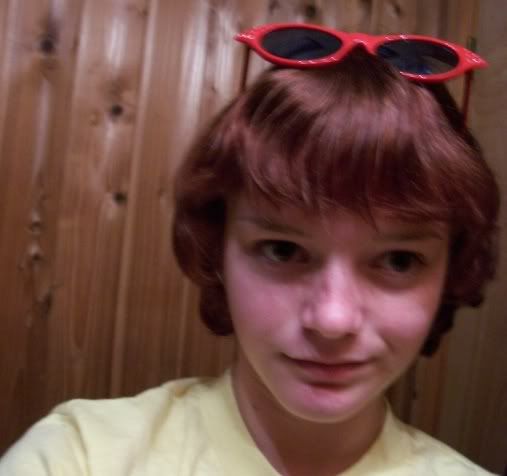 Sorta related, I'm kinda nervous about wearing Lolita to college tomorrow. (I'm still in high school, but I take english at college.) They already think I'm like 12, and this one old lady in class hates me for some reason...she saw me drawing a picture (of a cat or something) in my notebook and was all, "JESUS CHRIST." in a disgusted tone. Eek, wish me luck!