Hello everyone!
I need a bit of money so it's time to do some clearing. I'm selling an off white Baby the Stars Shine Bright mantle and the 2007 print calendar also from Baby.
BabySSB Off White Mantle
Sorry for the kind of odd pictures. I took them upside down and then flipped them so the angle is a bit strange.
The mantle is made of a fuzzy knit material. It's quite thick, but it's not as warm as a wool coat. It seems like it would make a perfect spring coat for days with that just slight chill to them. It has two side openings for your hands when you're wearing it.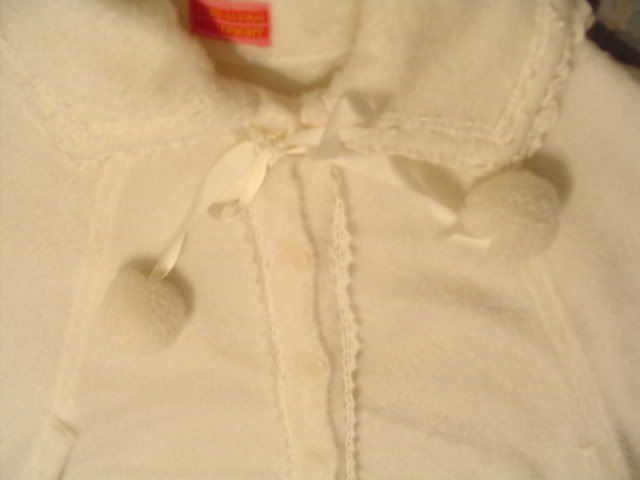 Close up on the lace details and bobbles. The mantle has cute heart shaped buttons down the front and a bunny hoodie attached to the collar by buttons.
Measurements
Free size
Price
$90
Shipping
$12 shipping to US and Canada. International please ask.
BabySSB 2007 Prints Calendar

Now, this whole thing was rather silly of me. I bought one of the calendars from Y!J back in January just after they started coming out. I was really excited for it but the seller stopped responding to my errand service. We thought it was lost so then I bought another from the community. Then suddenly last month the calendar arrived and was shipping with my last package! I really don't need two and I haven't even opened this one so I hope someone else can enjoy it!
The one laying flat is what I'm selling so you can see it comes brand new in its plastic. It stands up very well as you can see from the second one.
Price
$20 Shipped to US and Canada
Payment
Paypal only please! I accept all forms with no fees.
Feedback
I have feedback on loligoth_dbs and ebay under the same username.
Thank you!