I ordered a pair of bloomers from
industrialkitty
and they are wonderful! I love them so much.
She was very helpful and kept in contact with me

even when I had silly questions and concerns A+

I really recommend her, they are totally worth it especially for the price - very affordable-

scandalous picture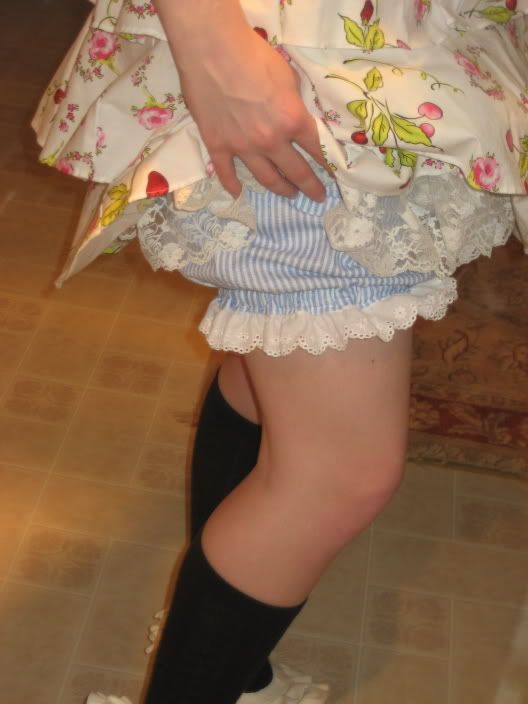 I don't usually do this but I want you to see how cute they are :O
Also I was recently part of an mini An*ten*na group order run by
redninjawinz
She also was very good at keeping in contact with the group
Another A+
I think it went very well and I am very happy with my shoes.
At first I was a little skeptical of my choice (MOAR Frillz?)
But the pictures don't do them any justice, they are so cute!~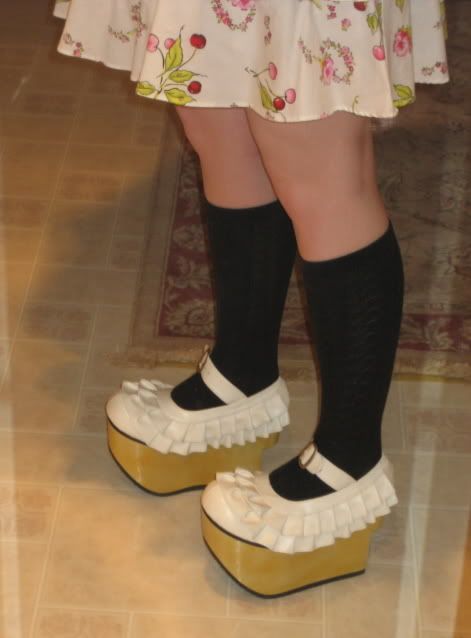 They are my first pair of rocking horse-type shoes. Did I mention I love them?
At first it was a little difficult to go down stairs but you get used to it really quickly. I want to wear them all the time now. I wish I had a pair of the discontinued ones >.<
I would recommend any of these people for orders.