Greetings EGL!
My closet is getting full, and I need to part with some stuff that doesn't fit. So my loss is your gain!
Everything will be shipped from the US, priority mail, shipping not included.
Paypal only accepted with 4% fees.
No holds.
Blue Meta Antique Bouquet Set $130
Includes Skirt, Shawl, and Bonnet - NWT
Waist - 64 cm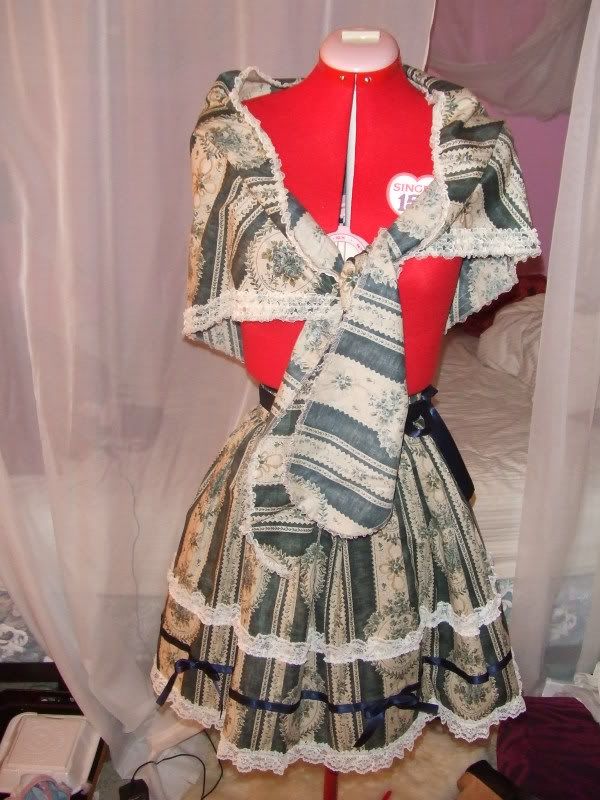 Meta Sailor Set - $130
Includes Dress and Bow (worn once) Measurements - Bust up to 100cm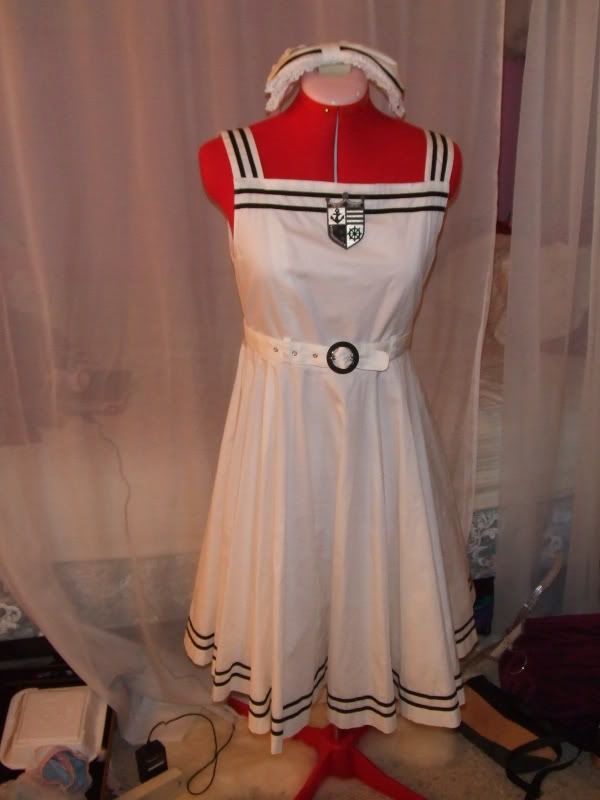 Meta Lucky Pack Blouse - $65
SOLD
NWOT (I cought it on my watch when I was taking pictures. I may still have the tag if the purchaser wants it)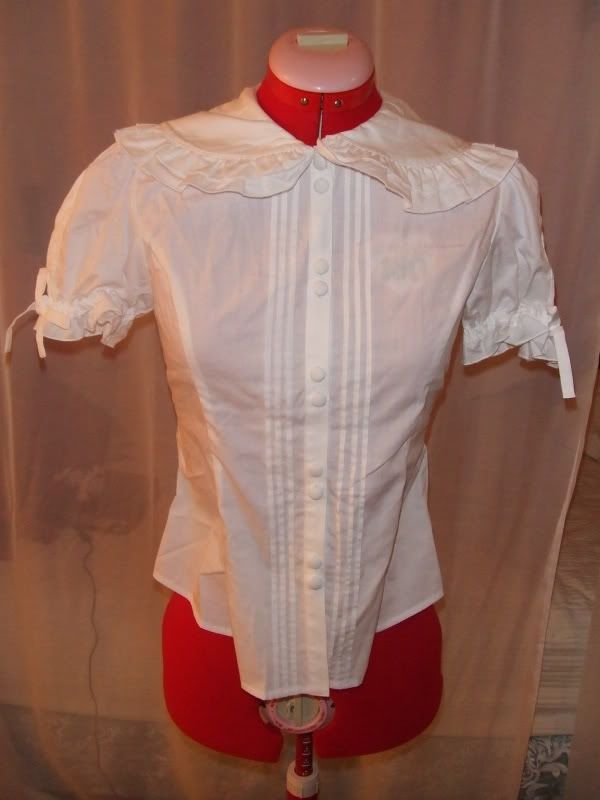 Target Altered Blouse - Size L $25
This blouse I altered for Halloween. It has silk blend lace along the collar and sleeves and black ribbons sewn along the sleeve.
Merona Blouse size L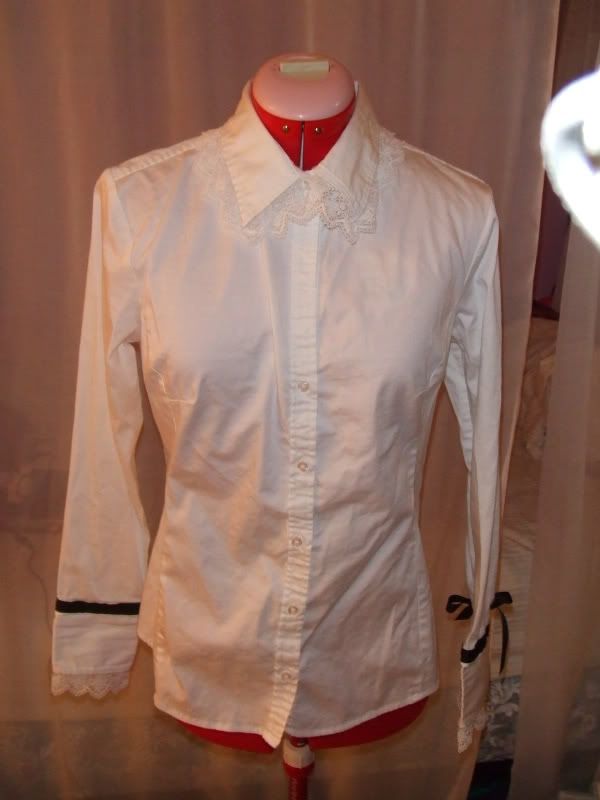 Lolita Lola Rocking Horse Shoes sz 42 (10-11 us) $75
SOLD
Worn one time, but they were wayyy too big for me. So, I literally fell off a curb and twisted my ankle. There is a bit of damage to the left shoe (the wood is dented a little bit from where I fell) but it is on the inside. I would really prefer a trade on these if I can get it.

I am will also accept trades/partial trades for the following:
Baby Pink Plaid Tie
AaTP Pirate Boots (sz LL)
Wooden sole Rocking horse shoes to fit a size 8.5-9
Brand skirts that will fit a 80 cm waist
Brand Blouses that will fit a 102 cm bust
Brand Accessories
Brand purses in white or black
Meta long black double lace bloomers
Brand black pannier
I am also looking for some brand skirts that aren't in the best of condition that have solid colored waist bands. I want to try and replace a waist band and would rather do it on a skirt with some damage than skrew up a brand new one!