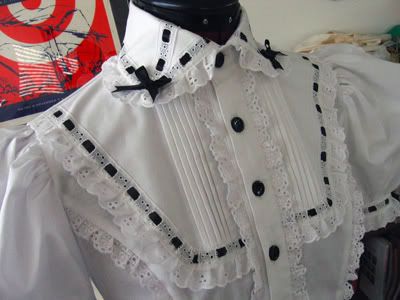 Yay! I just made my first egl style blouse! Even though I've sewn for many years I don't think I've ever sewn a true egl garment. Every other time I've tried it starts out egl and turns into something unrelated. This is a protype blouse for future blouses.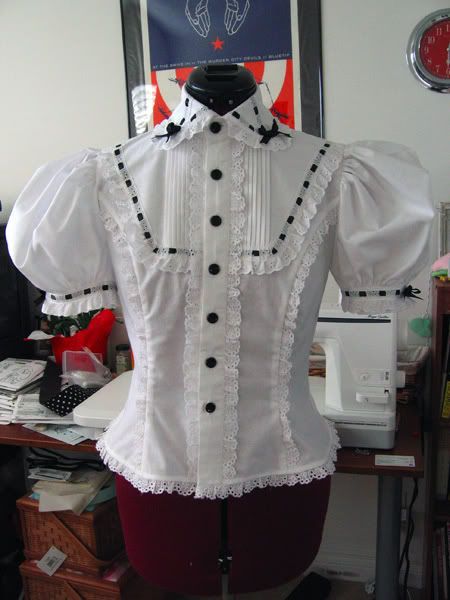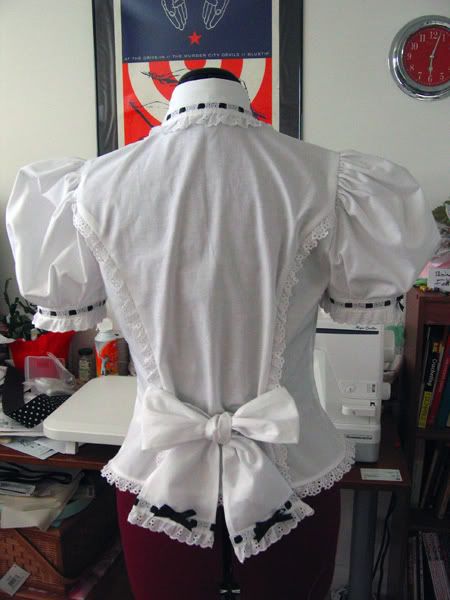 Back came out a little baggy. Next time those princess seams are coming in a little.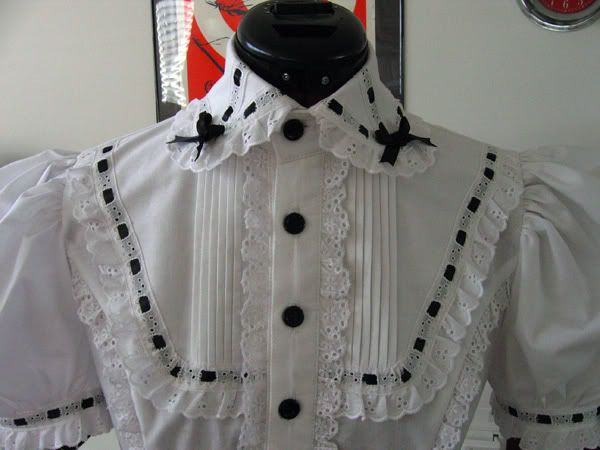 Mmm pintucks!

I drafted everything besides the bodice from scratch. I fail at drafting bodices so I bought a basic armhole princess seam pattern and used just the bodice. The collar stand, collar, sleeves, and yoke where all drafted by me however.

Material wise its a very cheap blouse. Its a protype blouse and I didn't want to waste money if it failed. I bought a medium grade cotton from JoAnn Fabrics. Laces are all from Cheep Trims. Buttons are basic 99 cents for a pack of 6 from JoAnn Fabrics as well. I'd say materials cost around $25.

There's a few flaws. The sleeves are a little too poofy but its for a fashion show so exaggeration should be fine. The bodice pattern I used wound up baggy in the back so I had to add the tie. And I accidently put the buttons on the wrong side so its difficult to button. Go me!

I learned a lot making it and hopefully my next blouse will be much better! In fact I think I start right now!