Hello Everyone
Well today I went shopping and bought a lovely shirt from a charity shop. I thought it would go well with a dress I bought a little while back, also from a charity shop! (i'm a charity shop whore!)
So I was wondering, is this dress to short?
My overall question is...Is it lolita? *_*'
I also only own black shoes. Do they look nice enough with the outfit or do they clash?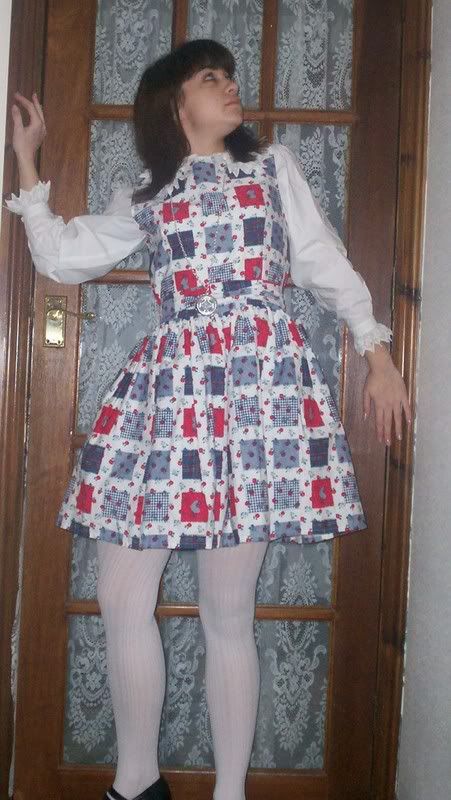 Oh the DRAMAZ!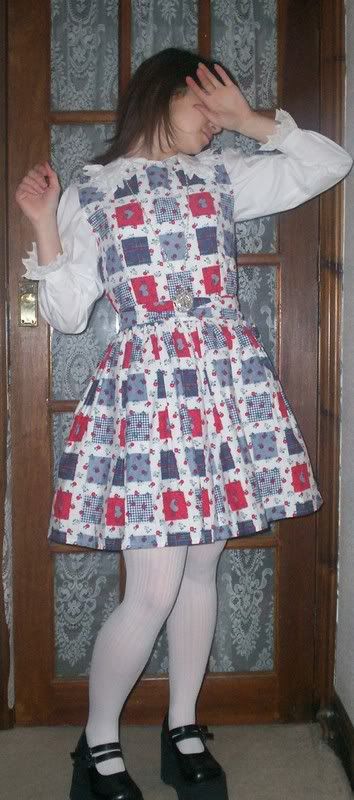 It has a tie that goes around the waist but it looks ok with the tie off. I am thinking about maybe making a head dress with the tie?
picture without belt/tiethingy
and the accessories:
The shirt is from a company called Bonpoint. The Bonpoint website only seems to sell childrens clothing...so I guess its a childrens top?! It's a French brand and says its size 12. But I would rather think it's a size 10 or 8 in uk size. I normally fit into childrens clothes so this isn't that strange for me.
The dress is from Italy I think(thats what it says on the tag...) and the label is Black mud. But I can't seem to find a website for that.
So any ideas on other accessories/shoes/headdress etc
Thank you for looking ^_^